'New Girl' Fans Worry the Show Will Leave Netflix in 2022
While New Girl starring Zooey Deschanel, Jake Johnson, Max Greenfield, and Lamorne Morris ended almost four years ago, it continues to gain new fans thanks to streaming services. However, New Girl on Netflix might not last much longer. After the show disappeared from Netflix internationally, fans worry that New Girl will be leaving Netflix in 2022 in the US as well.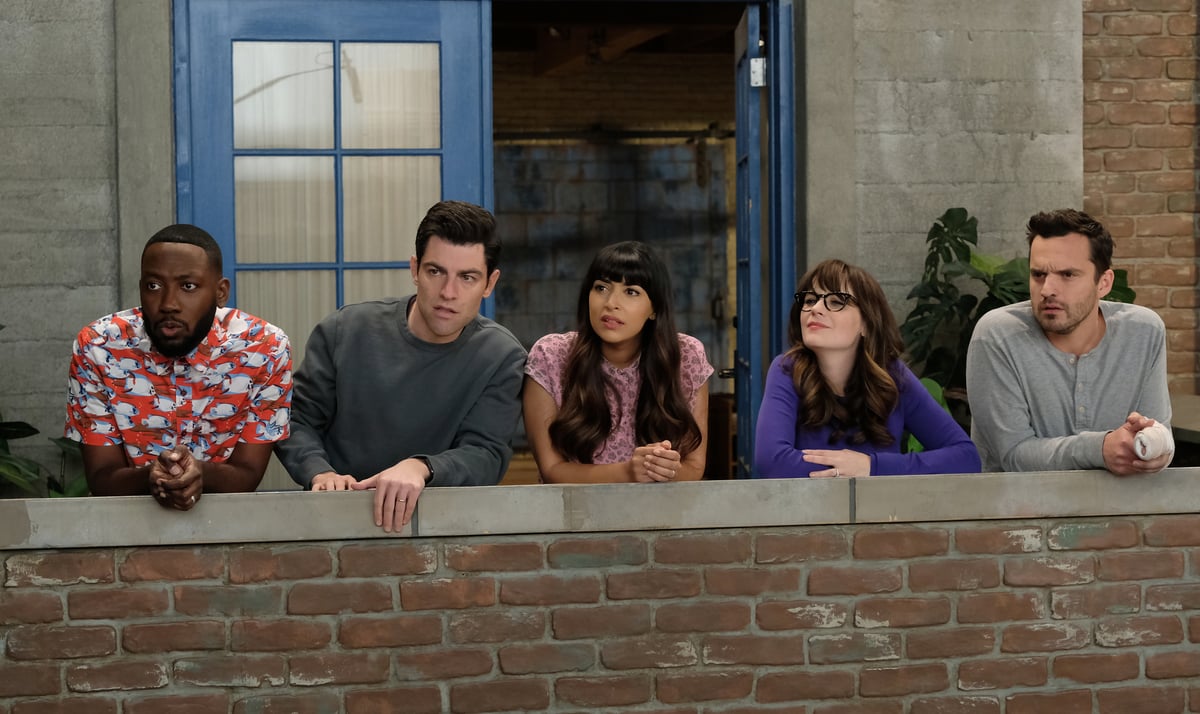 When did 'New Girl' leave Netflix in 2022 internationally?
Fans worldwide heard that the New Girl cast would pack their bags and leave Netflix first thing on January 1st, 2022. Netflix did not quite give them the Christmas present fans wanted.
However, even months after, fans pleaded with Netflix to bring back their favorite awkward Jess (Zooey Deschanel). How else were they supposed to know who's that girl?
However, while New Girl left Netflix internationally, it remained available to watch for fans in the US. Rather forebodingly, news outlets reported that Netflix had not announced a date for New Girl leaving the streaming service in the US "yet."
Now US New Girl fans worry it's only a matter of time before their favorite Fox comedy vanishes, too.
When could 'New Girl' leave Netflix in 2022 for US viewers?
Now that some time has passed since Zooey Deschanel, Jake Johnson, Max Greenfield, and the rest of the New Girl left Netflix internationally, fans in the US want to know any updates about how long they have to binge the series.
New Girl Season 6 joined Netflix in April 2018, with the seventh season dropping on the service a year later.
"The reason New Girl didn't leave Netflix is that it was licensed to Netflix not by Fox, but by Disney-ABC Domestic Television," What's On Netflix reported. " In which case, we should be looking to other ABC shows licensed to Netflix as to when it leaves. In the case of Once Upon A Time and Galavant, which have recently departed."
The two mentioned shows departed two years after their final seasons dropped in the service. However, New Girl has already exceeded that timeline.
"In other removals, we've seen titles leave up to five years afterward, so at the moment, it could be anytime between April 2021 and April 2024," What's On Netflix continued. "If the show is set to leave on April 10th, 2022 (which is a real possibility), we'll know for sure come March 11th, 2022."
Could the Fox comedy move to another streaming service like Disney+ or Hulu?
If the worst came to pass with New Girl leaving Netflix, fans need to know where it could reappear.
Since New Girl was a Fox show, many fans assume that Fox's new parent company, Disney, would now own the streaming rights. Several viewers believe that New Girl could jump to Disney+ or Hulu next.
"Netflix lost all five of its Marvel Cinematic Universe shows," Popculture noted. "Daredevil, Jessica Jones, Luke Cage, Iron Fist, and The Defenders – and they will soon be on Disney+ instead."
Disney+ also added new parental controls to the service. Disney has slowly transitioned to host more mature content with options to block younger viewers.
As of early March, fans can only tentatively wait for more news about the New Girl Netflix situation in 2022. For now, US fans can still watch all seven seasons of New Girl on the Netflix streaming service.
RELATED: 'Spider-Man: Into the Spider-Verse' Fans Want Jake Johnson's 'New Girl' Co-Star Lamorne Morris to Play a Live-Action Prowler