'New Girl' Star Lamorne Morris Once Revealed Exactly How You Win True American
In FOX's 'New Girl,' True American is a fun drinking game to play with friends. Actor Lamorne Morris reveals the perfect strategy that could allow anyone to win the complicated drinking game.
New Girl follows a socially awkward schoolteacher named Jess (Zooey Deschanel). After a messy breakup, she moves in with three guys she met on Craigslist – Nick (Jake Johnson), Schmidt (Max Greenfield), and Winston (Lamorne Morris). One aspect of the show beloved by fans is the fictional drinking game called "True American." The rules of the game are difficult to understand. But, New Girl actor Lamorne Morris knows how to win the game.
What is True American?
"True American" is a fictional drinking game that combines a few childish games into one, where the floor is lava, and the players must capture the king's fort. To play, you drink a bottle of whisky that's surrounded by beer cans while screaming "JFK, FDR!" on occasion. Also, the furniture represents the castle. So, players must climb on it to avoid the lava. Aside from the general game, additional rules can be incorporated to make the game more interesting. 
'New Girl' star Lamorne Morris details a strategy to win the drinking game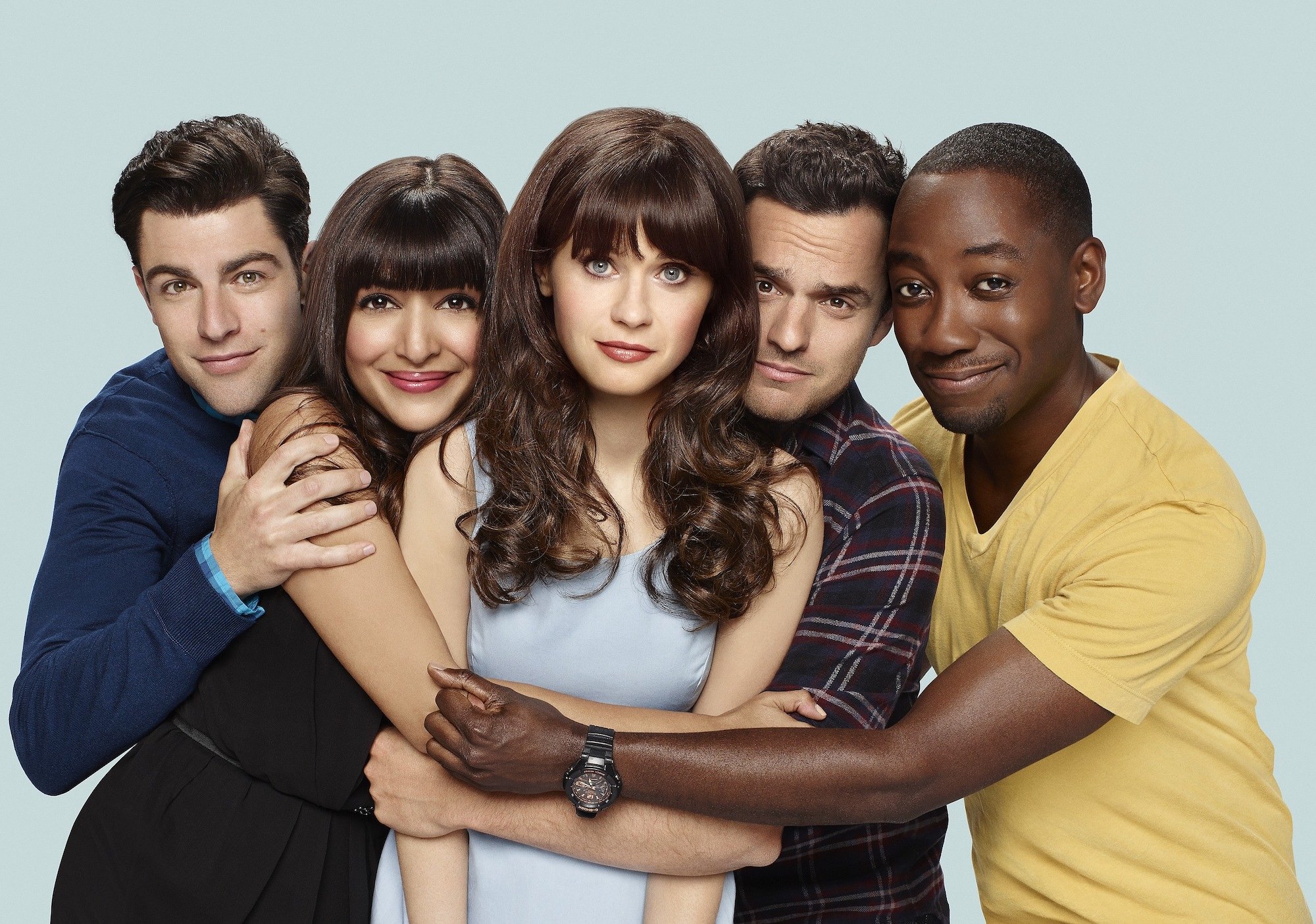 Although the rules of "True American" are quite complicated, there is a way to win the game – according to Lamorne Morris. In a 2016 interview with Entertainment Weekly, Morris revealed the perfect strategy for anyone to win "True American."
"The first person to get drunk wins," he explained. "Obviously, there are no rules for 'True American.' It's just an excuse for a bunch of alcoholics to get together and say, 'But we're having fun, we're playing a game!' Nah, you all are alcoholics. You should be ashamed of yourselves."
Also, the actor advised potential players to: "Lock the keys away. Don't be on the road injuring people. I strongly recommend not playing 'True American' because everybody will die."
Is the cast of 'New Girl' open to a possible reunion?
For the cast of New Girl, working on the FOX sitcom was a memorable experience. In an interview with E! News, actor Lamorne Morris reflected on the show and working with his former cast members. 
"We had so much fun on this show. It's like it wasn't working at times. There were times a guest director would come in and get so frustrated because all we're doing is having fun," he said. "We're goofing off, being silly, and joking around. And that translates to the camera. When the camera rolls, sometimes we're still doing a bit, and then the [show's] editor has that tough job of trying to cut out where the actor ends, and the character begins."
When asked about a possible New Girl reunion, Morris shared that he would be open to the idea. At the moment, there is no reunion special in the works. But, the actor revealed the rest of the cast is fond of the idea as well.
"I would love to do that," he added. "I've spoken to other castmates, and they feel the exact same way. To do a final New Girl season or even a movie, who knows? But, I think that would be fun."
All seven seasons of New Girl are currently streaming on Netflix.