'New Girl': Max Greenfield Started a Rumor About Co-Star Jake Johnson
When it comes to relationships on the show New Girl, none may be talked about more than the bromance between Nick and Schmidt, played by Jake Johnson and Max Greenfield. Not only did the two play friends on television, but they are also buddies in real life. This relationship outside of working together has led Greenfield to start some fun rumors about his former costar.
'New Girl' created chemistry between Max Greenfield and Jake Johnson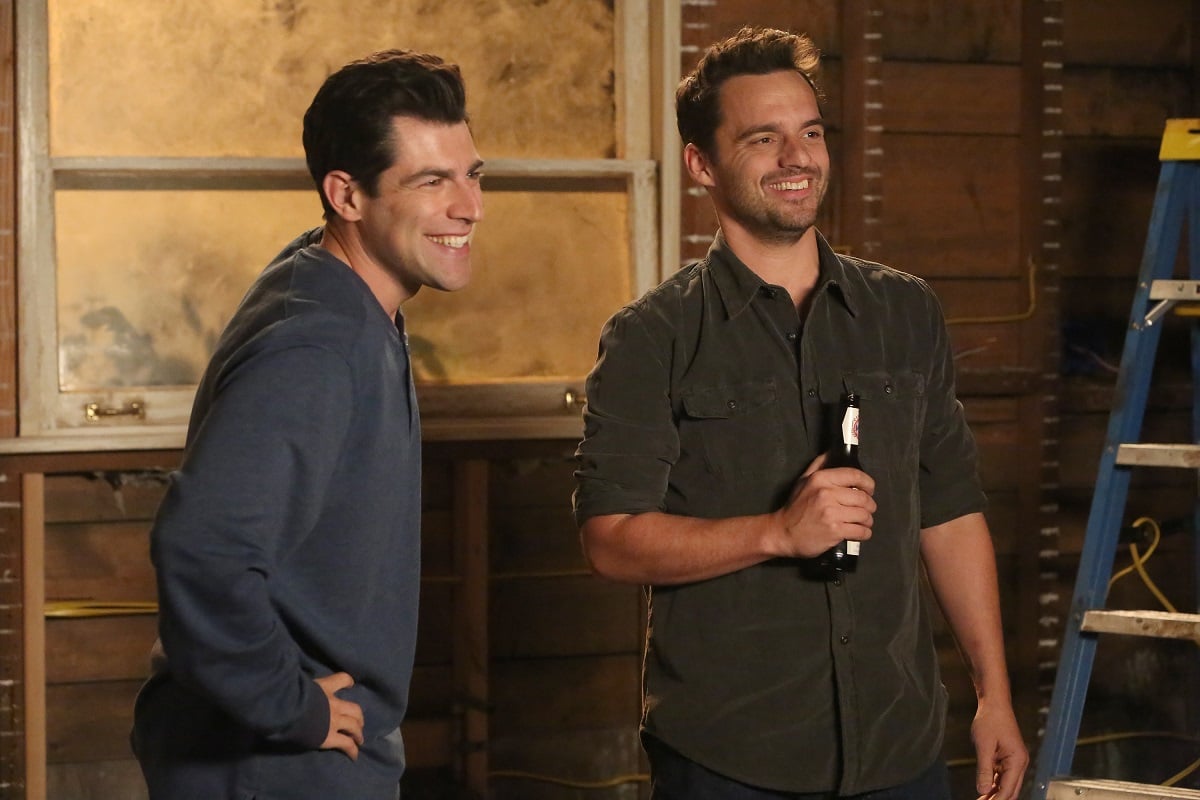 New Girl premiered in 2011. And ever since, people have enjoyed watching the comedic chemistry between Greenfield and Johnson. Although the show began with a focus on Zooey Deschanel's character, Jess, the hit comedy quickly became an ensemble cast with new aspects of the relationships between the loft roommates explored each week.
The reason so many fans love the story between Nick and Schmidt is because of the genuine and loving relationship the two characters share from their days in college into adulthood. Johnson even claims that he probably had more love scenes with Greenfield than with any other character on the show.

In an interview with Good Morning America, Johnson said about the relationship between the two characters: "I've been lucky enough to have a lot of romantic leads in movies and indies and you do form a different kind of connection when you do that together as actors," he said. "Max, I feel, is like at the top of my list."
The rumor Greenfield started about Johnson
Greenfield likes to have fun with his former costar, including starting rumors about him to see the reaction that it gets. One rumor that he started about Johnson has followed him. "Max Greenfield every year on my birthday says that I'm 50," he told BuzzFeed in 2021. The problem? Johnson is still quite a few years away from that big milestone.
What Johnson thinks is so funny about the rumor that Greenfield started is that "a lot of people believe it." Greenfield goes all out on this rumor each year, praising Johnson publicly for how good he looks at fifty and how well he has taken care of himself. "It's ridiculous," laughed Johnson.
What else have they said about each other?
While filming New Girl, Johnson and Greenfield loved to joke around. Speaking to Vulture, Greenfield told a story about how Johnson ruined his chances of becoming friends with guest star Dennis Farina by cracking a joke while Greenfield was chatting with him.
Another story about the two involves the time Johnson asked Greenfield to leave his trailer, and the latter wouldn't. Johnson filmed the encounter and "[threatened to call] 911," as he told HelloGiggles. While the promise didn't have the desired result, Greenfield did upload his own video to Instagram. "This was not a unique moment. This was everyday. Never have I laughed so hard or so much," he wrote of his friend.
While they may go back and forth with their own brand of humor, Greenfield and Johnson seem to have a genuinely caring relationship outside of working together.