'New Girl' Podcast: Which of Zooey Deschanel's Co-Hosts Has the Higher Net Worth?
Zooey Deschanel portrayed Jess Day on the Fox television series New Girl which ran for seven seasons between 2011 and 2018. The Emmy-nominated sitcom focused on roommates who lived together in a Los Angeles loft. A new audience has fallen in love with the quirky characters now that the binge-worthy series is on Netflix in its entirety. Now, the stars reunited for a podcast titled Welcome to our Show. 
Together, the real-life friends take a unique look back at the antics of Apartment 4D. Once again in the spotlight, which star has the greater net worth?
'Welcome to Our Show' is a 'New Girl' rewatch podcast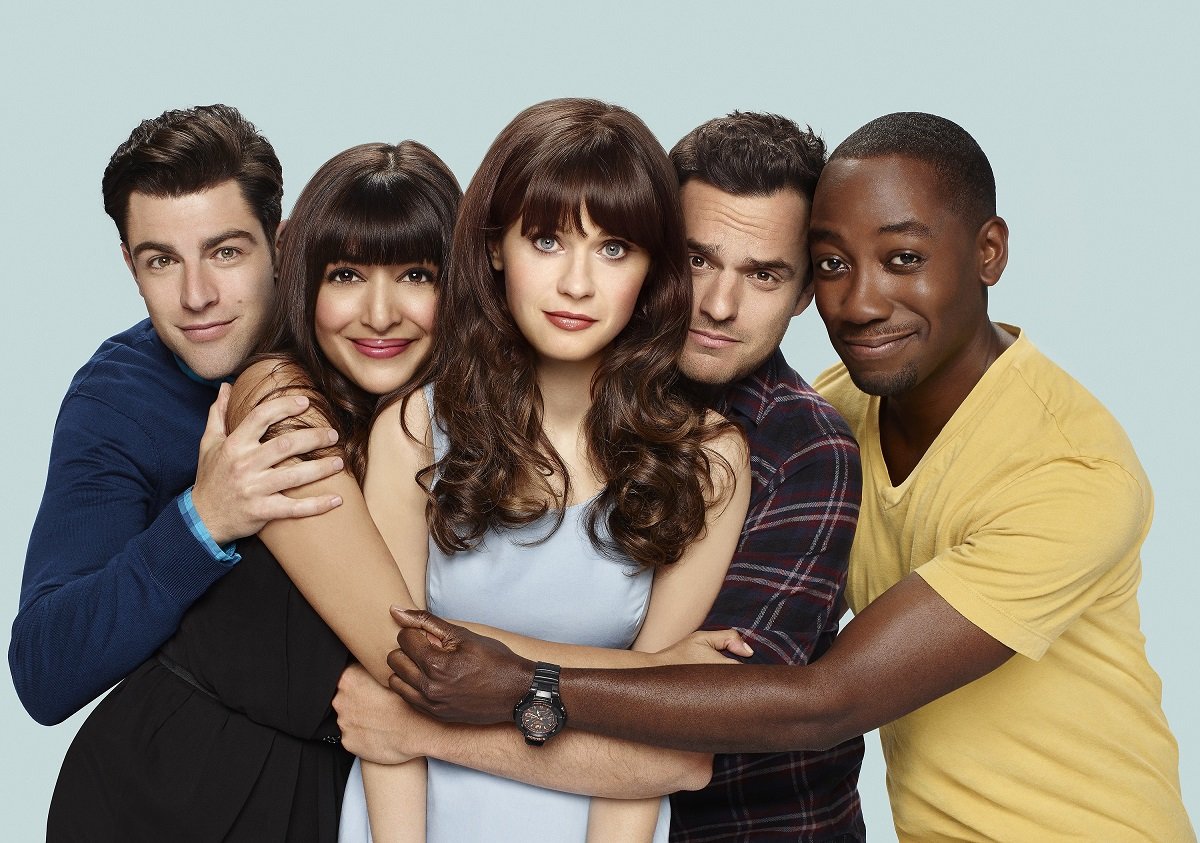 The new podcast, Welcome to Our Show, takes a nostalgic look at the long-running series. Deschanel is joined by co-hosts Hannah Simone, who played Cece, and Lamorne Morris, who played Winston.
The iHeart New Girl podcast brings together "all of the loft's favorite guest stars, writers, and directors to share their adventures on set."
Each episode will feature the hosts rewatching New Girl together. They pull back the curtain on the "never before told behind-the-scenes escapades."
And the New Girl stars will even take part in the series' made-up game: True American. 
Who has a higher net worth: Lamorne Morris or Hannah Simone?
With a reputable spot in pop culture history, New Girl fans developed a close attachment to the stars of the Fox series.
Morris started his career as a game show host on the Cartoon Network in 2009. Before New Girl, he appeared in the television series 24/7 Tebow vs. Mayweather. More recently, he appeared on Valley of the Boom, Call Me Kat, and Woke. According to Celebrity Net Worth, Morris has an estimated net worth of $4 million.
Simone embraced the role of Cece Parekh as an original cast member on New Girl. In 2012, she won the Teen Choice Award for TV Breakout Performance. Following the success of the Fox series, the 41-year-old actor went on to work on projects such as Mira, Royal Detective. Celebrity Net Worth reports Simone has an estimated net worth of $3 million.
Deschanel's net worth and 'New Girl' podcast statement
Deschanel blows her co-stars out of the water with an estimated net worth of $25 million. According to Celebrity Net Worth, the Elf actor earned $125,000 per episode on New Girl. Her most recent roles include the voice of Bridget in Trolls World Tour and a part in Katy Perry's music video Not the End of the World. 
Deschanel is excited to work on the podcast. "I am overjoyed to work again with two of my favorite people, Lamorne and Hannah, and to get to relive some of our favorite moments from the seven years we worked on New Girl," she said in a press release.
Morris added, "We're so pumped that iHeart is giving us this platform to connect with our fans. So dope."
Simone acknowledged fans have lots of questions. She said, "Zooey, Lamorne, and I have missed each other so much, and I'm so excited that we've created a show where we can finally answer those questions and share so many untold crazy New Girl stories that happened while we made the show!"