What Have 'New Girl' Stars Zooey Deschanel, Hannah Simone, and Lamorne Morris Done Since the Show Ended?
New Girl stars Zooey Deschanel, Hannah Simone, and Lamorne Morris reunited in 2022 for a rewatch podcast. The critically acclaimed show garnered many fans (though a few plot holes still annoy some). Despite its flaws, fans happily tuned in to watch the characters and their antics.
The series ended after seven seasons. But it's gained a new life on Netflix. However, the actors moved on — taking on gigs on other movies and TV shows. Learn what the Welcome to Our Show podcast hosts have done since New Girl ended.
The main cast of 'New Girl'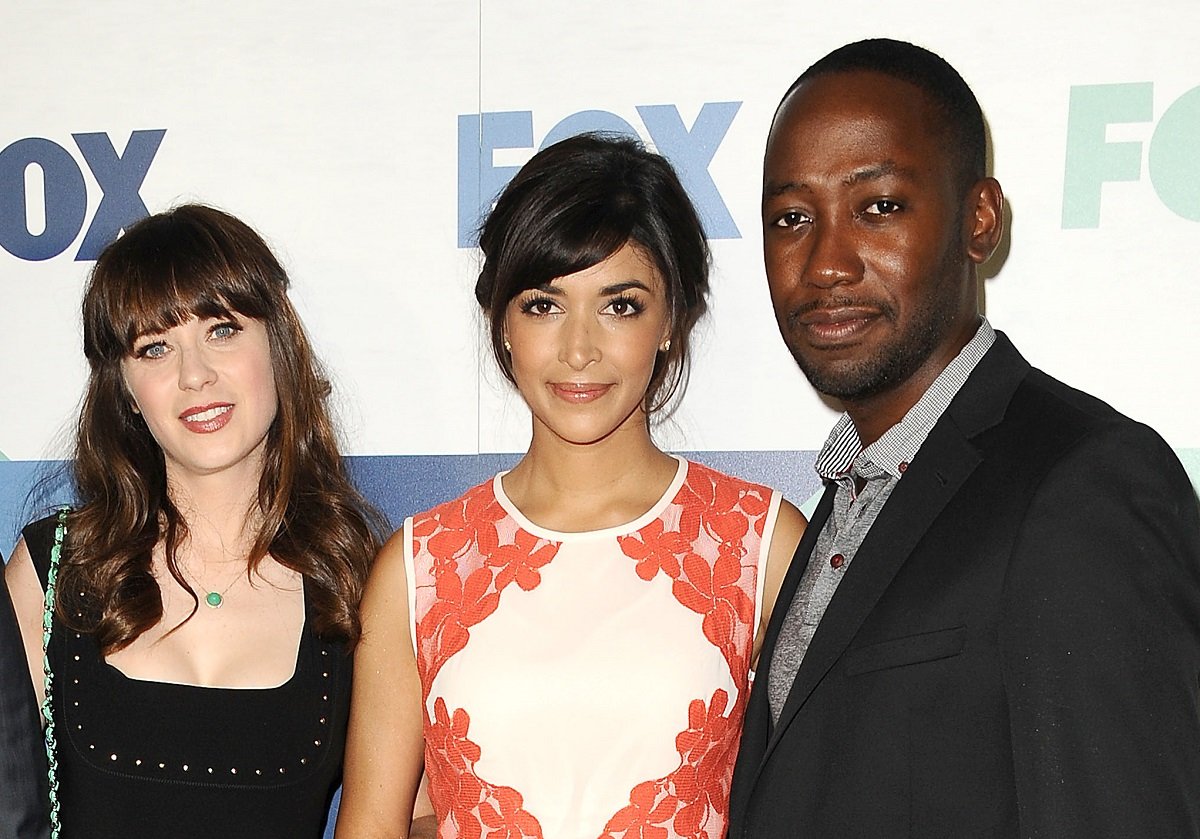 New Girl is a sitcom that aired from 2011 to 2018. It follows Zooey Deschanel's Jess, a teacher who moves into an apartment full of guys after a breakup. 
The roommates in question are Nick, Schmidt, and Winston. Nick (Jake Johnson), a bartender and writer, serves as Jess's on-again, off-again love interest. Interestingly, both characters are based on the same real-life person.  
Damon Wayans Jr. played Coach in the series. He disappeared after the pilot when the actor had scheduling conflicts with Happy Endings but returned as a recurring character in New Girl Season 3. Coach, a former athlete, works as a personal trainer. After Coach left the apartment, Morris' Winston became their new roommate.
Max Greenfield portrayed Schmidt, who works in a female-dominated marketing office. Schmidt pursues CeCe, Jess's best friend, played by Simone. 
What have the stars been up to?
In the years since New Girl ended, the stars have moved on to other projects. Deschanel voiced a character in the kid's movie Trolls World Tour. She teamed up with her friend Katy Perry for the singer's "Not the End of the World" music video. Deschanel has also made headlines for her romance with Property Brothers star Jonathan Scott.
Morris has arguably been the most successful of the three since New Girl ended. He starred in the docudrama miniseries Valley of the Boom opposite Bradley Whiteford. In 2020, Morris began starring in the Hulu comedy Woke. The second season is on its way. Additionally, the actor appeared in a recurring role in the sitcom Call Me Kat.  
After Simone finished portraying Cece, she went on to act in Single Parents for a couple of episodes. She also voiced Pinky in the animated series Mira, Royal Detective.  
'New Girl' stars Zooey Deschanel, Hannah Simone, and Lamorne Morris host a podcast
With New Girl over, what do its fans have to look forward to? Deschanel, Simone, and Morris began co-hosting a new podcast, Welcome to Our Show. The trio will rewatch episodes and tell behind-the-scenes stories. 
The podcast also brings in guest stars, writers, and directors from the show to share other adventures. The stars will even play the fictional drinking game "True American." 
iHeart released the first two episodes on January 24, 2022. A new episode comes out every week. The second one featured director Jake Kasdan. Kasdan directed the first two episodes of New Girl and earned an award nomination for the pilot. 
Fans should follow the podcast to hear more reveals from future guests. With any luck, more exciting reveals are on the way.