'New Girl': Where Did Nick and Schmidt Go to College?
Most of the charm of New Girl came from the connections of the loft mates. Jessica Day was the new kid on the block when she answered an online ad looking for a roommate, but the guys who occupied the expansive space had long and intermingled histories. The closest friendship was between Nick Miller and Schmidt. As polar opposites, their friendship didn't seem to make sense at first. Then, as the show's writers unraveled their pasts, fans finally got it. A common experience bonded Nick and Schmidt. The two became friends in college and continued living together for years afterward, but do you know what school they attended? 
What school did Nick and Schmidt attend before 'New Girl' premiered?
Nick and Schmidt grew up in different areas. Chicago was Nick and Winston Bishop's hometown, and Schmidt grew up on Long Island with his mother. His father disappeared early on in his life and would walk in and out over the years.
Schmidt and Nick didn't have a shared childhood like Nick and Winston. Instead, they met in college. Nick was pre-law at Syracuse, and Schmidt was a communications major. They became fast friends after Nick assessed that Schmidt was "weird." Nick eventually moved out to California to attend law school. Schmidt followed him. Which law school Nick attended is never actually mentioned, although fans largely assume he attended UCLA. 
'New Girl' writers picked Syracuse for an oddly practical reason
Max Greenfield, the actor who played Schmidt in New Girl, has something in common with his on-screen persona. Greenfield, just like Schmidt, was raised in New York. He is also Jewish. Greenfield grew up in Dobbs Ferry, NY, on the banks of the Hudson River, in Westchester County. His character was raised on Long Island. That is where the commonalities stop, though. Greenfield didn't attend college and, according to the Associated Press, he had never visited Central New York until after New Girl wrapped its production. So, how did they pick Syracuse? 
In an interview, Greenfield revealed that the wardrobe department had just a few shirts that would fit over the fat suit he wore while playing young Schmidt. One of the shirts was a Syracuse sweatshirt. Greenfield said he fought hard to use the shirt, which led to the school becoming Nick and Schmidt's alma mater.
Where did Winston and Coach go to school?
Nick and Schmidt were not the only roommates who had a connection from before they moved to California. Cece Parekh and Jess met when they were preteens in a school library. Coach and Winston attended college together and were basketball teammates.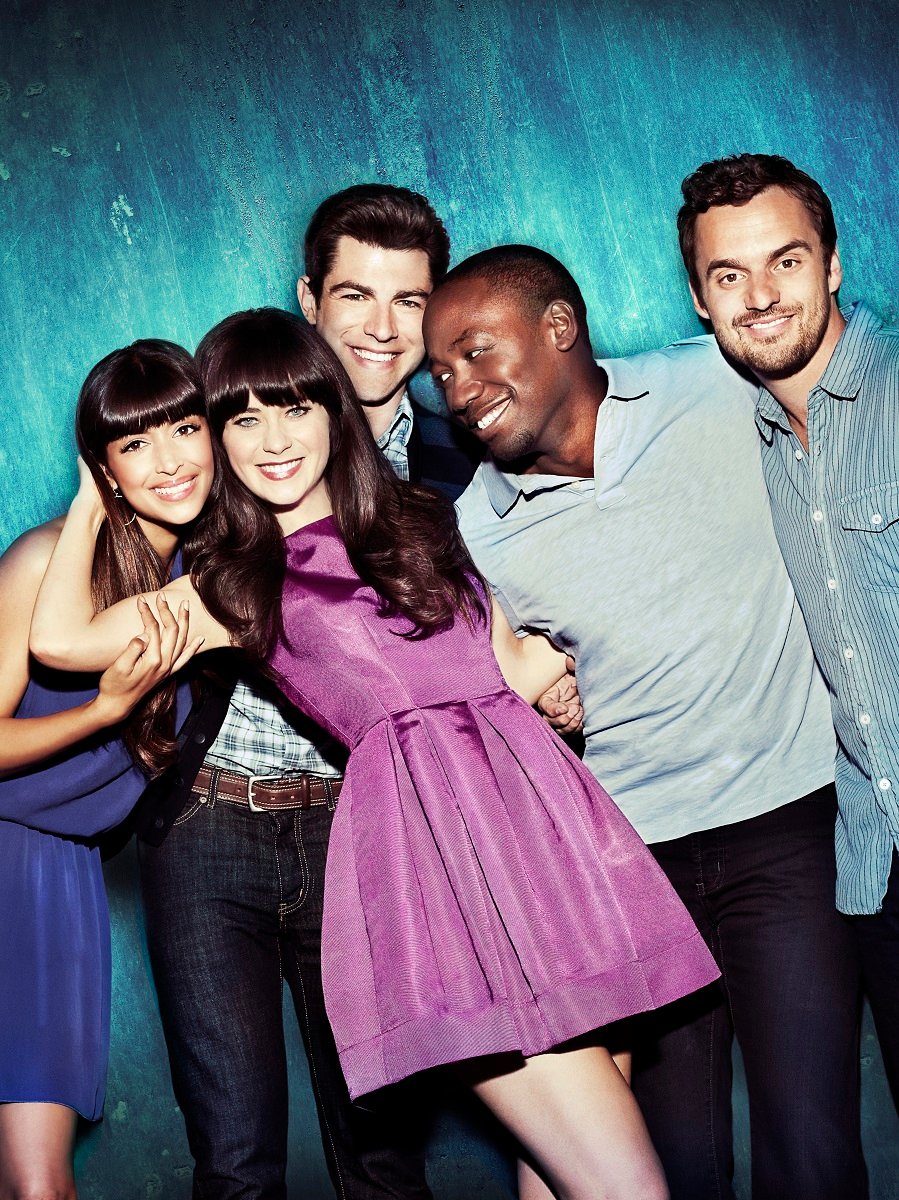 Coach and Winston never mention what school they attended, although fans have some theories. Some believe Coach and Winston played together at Perdue. Others think Winston almost said Rutgers University in one episode. In the end, it is never explicitly stated.