'New Girl': Zooey Deschanel and Jake Johnson Were Kept Apart Initially Because They Had So Much Chemistry
New Girl fans loved the steamy moment when Nick and Jess kissed. Zooey Deschanel and Jake Johnson had so much chemistry, however, the show was careful about having them together too much leading up to that big moment.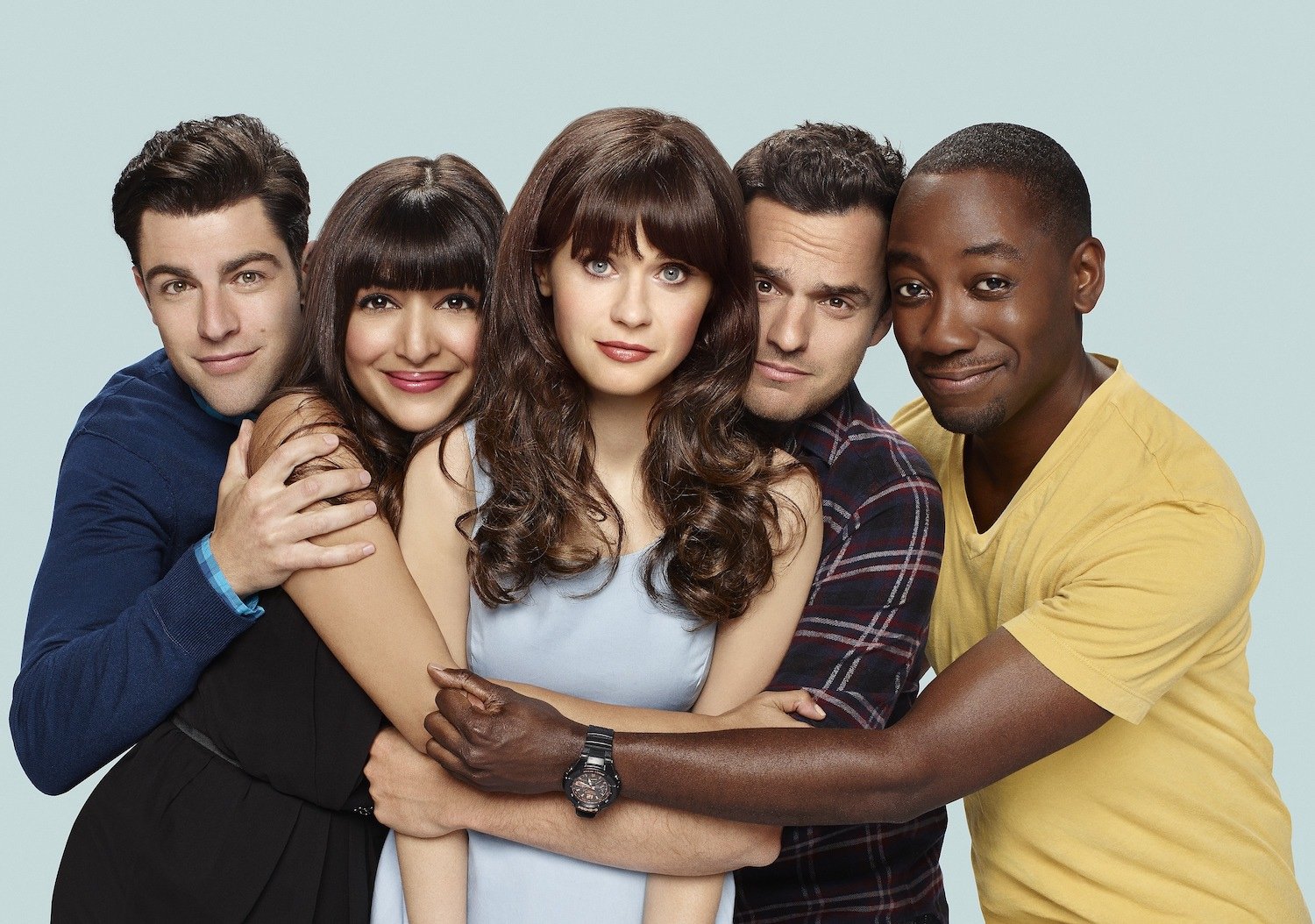 'New Girl' kept Nick and Jess apart to cool Zooey Deschanel and Jake Johnson's chemistry
In a 2013 EW interview, Johnson shared some behind-the-scenes details about how New Girl creator Liz Meriwether and the writers often had to cool the on-screen chemistry. They also discussed how they landed on Nick and Jess' first kiss in the New Girl Season 2 episode "Cooler."
The episode originally had Jess and Schmidt (Max Greenfield) behind the "Iron Curtain" to make out during a game of "True American." That was changed to Nick and Jess, but the kiss at the end of the episode almost didn't happen. A week before shooting, Meriwether and the writers decided Nick and Jess would share that epic first kiss.
"Liz pulled me aside and said they changed the end of the episode," Johnson recalled. "I said great. In the past, we'd have to do another take because Nick and Jess were sitting too close together, and they wanted to keep us apart. So we were really excited we were allowed to go for it."
'New Girl' creator shared how they came up with the kiss
Meriwether also shared some of the worries surrounding Nick and Jess kissing too soon. "We were right on the edge of starting to spin our wheels with their story, and holding out any longer felt like not an honest thing," she shared.
Meriwether continued, "It felt exciting to give ourselves this challenge of how are they going to get out of this or how is this going to affect everything. We came up with the way for him to kiss her the way he wanted to."
She added, "And as we were pitching it out we were all like, 'That's hot!'"
Zooey Deschanel confirmed that they kept the characters separated
During the Jan. 31 episode of the Welcome to Our Show podcast, Deschanel, Hannah Simone, and Lamorne Morris discussed New Girl Season 1 Episode 2, "Kryptonite."
Morris, who played Winston, asked Deschanel, "Is it true that there was so much chemistry between you and Jake in the beginning that you guys couldn't be in the same shot together?"
Deschanel confirmed that it was true. "I remember them saying that," she answered. "They were like, 'Listen, you guys have such good chemistry. This is a series, like, we have to play this out over time, and we don't want to put you guys in the same storylines together because we're worried that people…'"
Considering some fans wanted to see Zooey Deschanel and Jake Johnson together, the separation confused the actor a bit. "I was like, 'Isn't that like a good thing?'" Deschanel said. "I think we all had good chemistry together from the get-go, you know, in different ways."
She added, "Yeah, they did say they wanted to play out that storyline, that our chemistry was really good."
RELATED: 'New Girl': Zooey Deschanel Thought the Show Could Have Had a Darker Ending for Nick and Jess