All the New Hallmark Movies You Can Watch in August 2021
The dog days of summer are here. Soaring temps might be keeping you inside, but fortunately for Hallmark Channel fans, there are plenty of new movies and shows to keep you entertained while you veg out on the couch.
The channel's "Summer Nights" programming event is still in full swing. The August 2021 schedule includes a new movie starring When Calls the Heart actor Jack Wagner, plus three other premieres. You can also look forward to the premiere of Chesapeake Shores Season 5 and the last-ever episode of Home & Family.
'The 27-Hour Day' premieres August 7 on Hallmark Channel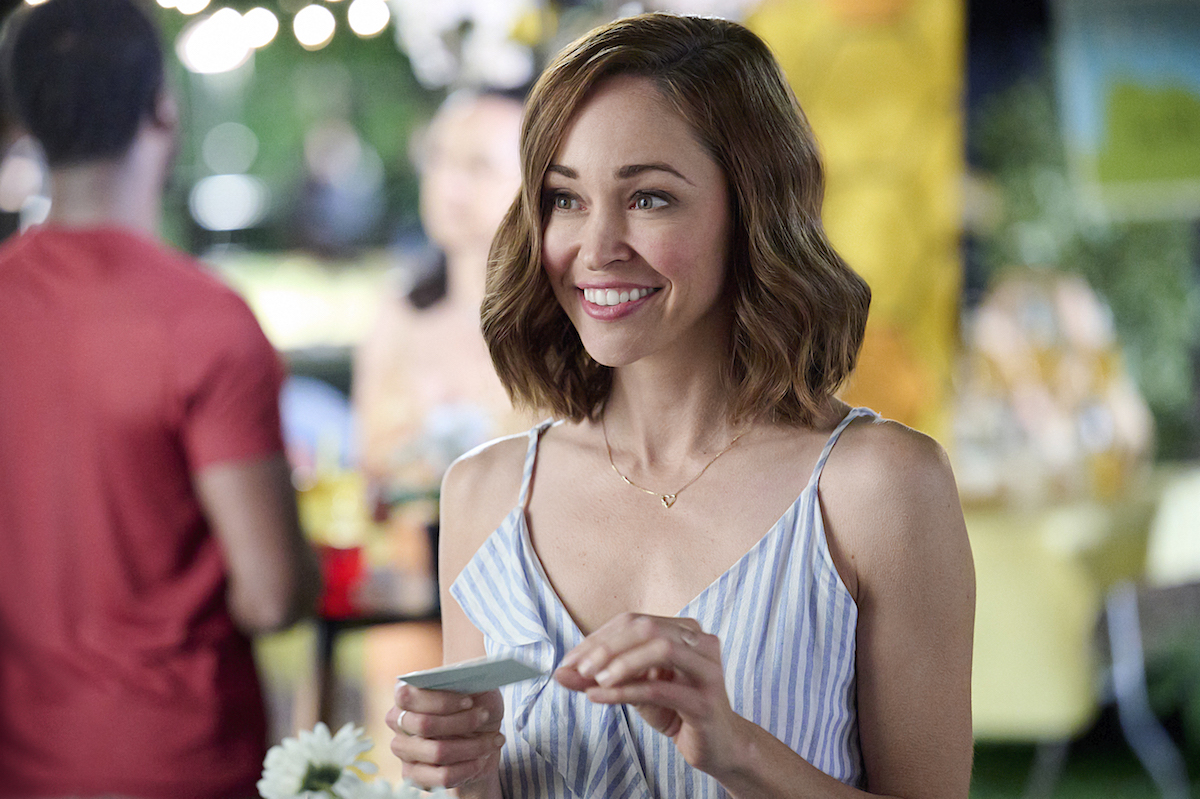 Regular Hallmark Channel actors Autumn Reeser and Andrew Walker return to the network for The 27-Hour Day. Reeser plays Lauren, the creator of a wellness brand, The 27-Hour Day, dedicated to helping people make their lives more efficient. When an important business meeting goes awry, Lauren heads to a mountain retreat in Montana where she's forced to unplug by handing over all her electronics. Once there, Lauren falls for the retreat's owner Jack (Walker), who has to struggle against his inclination not to get involved with a guest.
The 27-Hour Day airs Saturday, August 7 at 9 p.m. ET.
'Sealed With a Kiss: Wedding March 6' premieres August 14
The final installment of Hallmark's Wedding March series arrives in August. Curt (Nathan Witte) and Autumn (Caitlyn Stryker) are a high-profile couple looking forward to their low-key wedding at Mick (Wagner) and Olivia's (Jodie Bissett) Willow Lake Inn. But what's supposed to be a quiet celebration soon gets out of hand due to Curt's celebrity status. Mick and Olivia have to figure out how to pull off the perfect event while also preparing for their own wedding. A last-minute opportunity for Mick further complicates their plans for the future.
Sealed With a Kiss: Wedding March 6 airs Saturday, August 14 at 9 p.m. ET.
'A Little Daytime Drama' premieres August 21 
Daytime TV alums Jen Lilley and Ryan Paevey — who both appeared on General Hospital —  star in A Little Daytime Drama, a new Hallmark movie about a writer for a soap opera (Lilley) who must convince her actor ex-boyfriend (Paevey) to return to the show in order to save it from cancellation. 
A Little Daytime Drama airs Saturday, August 21 at 9 p.m. ET.
'Sweet Pecan Summer' premieres August 28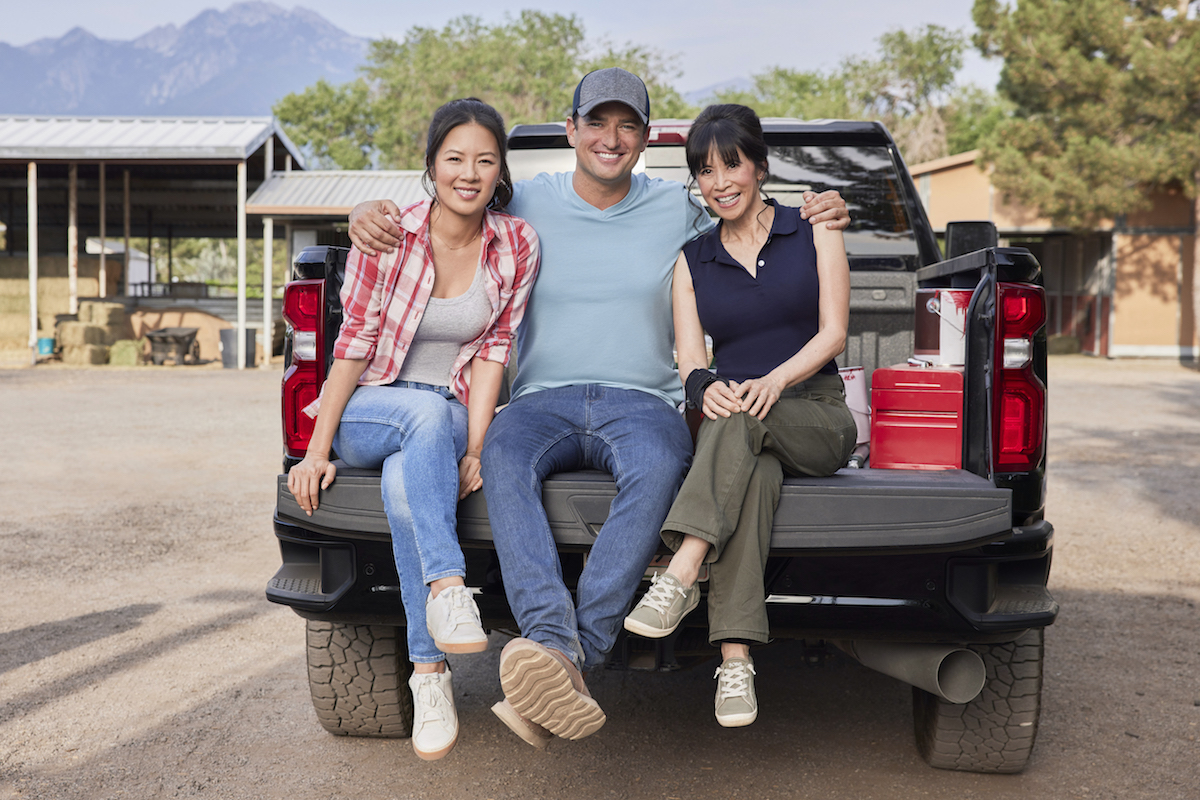 Amanda (Christine Ko) is a frustrated employee at a large cosmetic company who feels stymied in her career. When her aunt Carol (Lauren Tom) decides to sell her pecan farm, she turns to Amanda for help. But the mischievous Carol has a secret agenda, and it involves hiring J.P. (Wes Brown), Amanda's ex-boyfriend as a broker. At first, Amanda and J.P. find themselves completely at odds, but soon, they begin to rekindle their old romance.
Sweet Pecan Summer airs Saturday, August 28 at 9 p.m. ET.
'Chesapeake Shores' Season 5 premieres August 15
In addition to new movies, Hallmark Channel's August schedule also includes the premiere of Chesapeake Shores Season 5. Series star Jesse Metcalfe has announced he's leaving the show, which also stars Meghan Ory. This season will feature Ory's Abby O'Brien character moving forward with her life as well as the introduction of a new character, eccentric billionaire Evan Kincaid (Robert Buckley). New episodes air Sundays at 8 p.m. ET.
Finally, Hallmark's long-running daytime talk show Home & Family comes to an end this month. The last episode airs Wednesday, August 4.
[Correction: An earlier version of this article featured an incorrect title for A Little Daytime Drama.]
Check out Showbiz Cheat Sheet on Facebook!
RELATED: 'Chesapeake Shores' Star Meghan Ory Teases 'Huge Exciting Changes' for Season 5