All the New Hallmark Movies You Can Watch in June 2021
Summer is almost here, and Hallmark Channel is getting ready for a new season with a fresh batch of original movies.
The network's "Summer Nights" event kicks off on June 5 with the premiere of You Had Me at Aloha. Three more movies will air later in the month. Plus, crime buffs can look forward to new movies on Hallmark Movies & Mysteries as well, including a new Aurora Teagarden mystery with Candace Cameron Bure. 
'You Had Me at Aloha' premieres June 5 on Hallmark Channel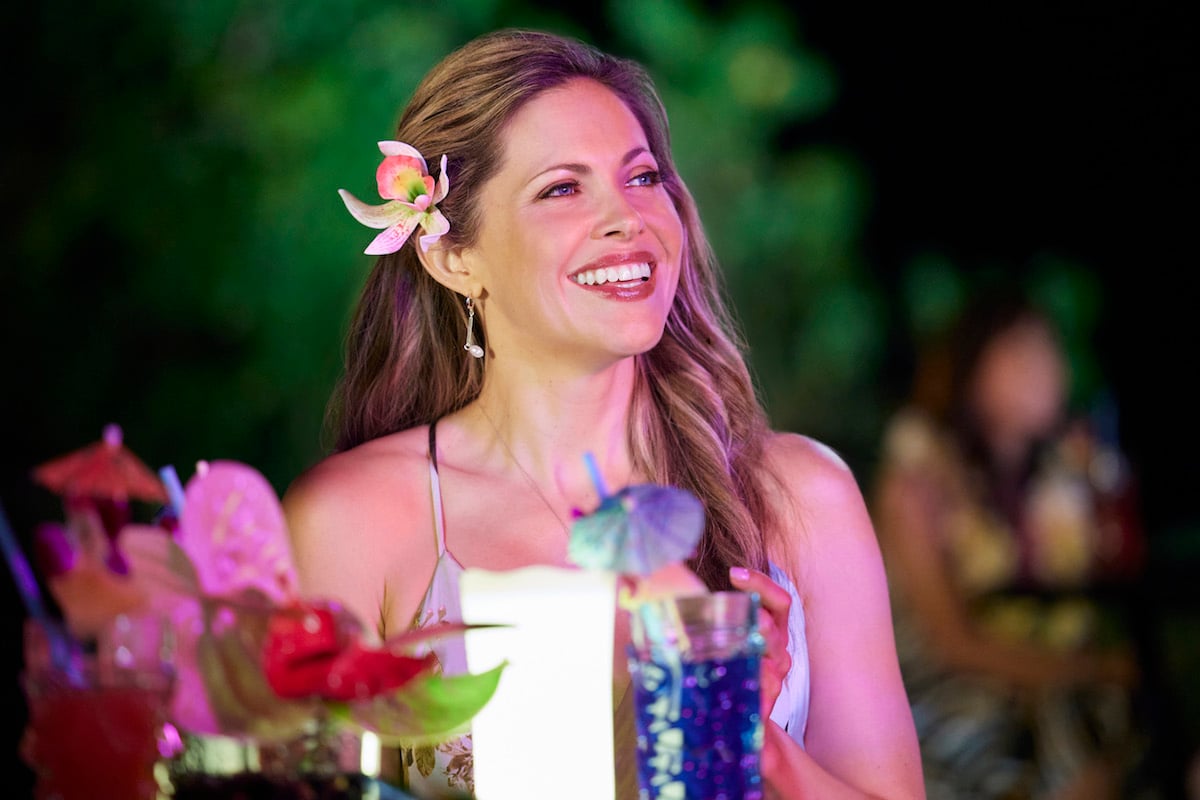 When Calls the Heart stars Pascale Hutton and Kavan Smith reunite in Hawaii in You Had Me at Aloha. In this island-set romance, Hutton plays Paige, a travel blogger whom she describes as the "exact opposite" of her character on When Calls the Heart (via YouTube). 
When the host of a popular travel show resigns, Paige is asked to step in. The only catch? She has to co-host with the boundary-pushing Ben (Smith). While Ben and Paige initially clash over their differing ideas for the show, they eventually discover they balance each other, both onscreen and off. 
You Had Me at Aloha airs Saturday, June 5 at 9 p.m. ET. 
'The Baker's Son' premieres June 12 
Eloise Mumford and Brant Daugherty star in The Baker's Son. Daugherty plays Matt, a baker on the small island of Windward who falls in love with a visiting ballet dancer. His passion for the dancer somehow finds its way into his bread, taking it from bland to delicious. But when the dancer leaves, the heartbroken Matt's bread loses its flavor. The residents of Windward quickly start searching for a new muse for their baker, but everyone overlooks Annie (Mumford), Matt's best friend and the owner of the local café.
The Baker's Son premieres Saturday, June 12 at 9 p.m. ET. 
'Her Pen Pal' premieres June 19
In Her Pen Pal, Mallory Jansen stars as Victoria, an event planner who can't wait to help her best friend plan her wedding in Paris. When Victoria learns her ex is bringing a date to the wedding, she ends up reconnecting with her French pen pal from childhood, played by Josh Sasse. 
Her Pen Pal airs Saturday, June 19 at 9 p.m. ET.
'Sand Dollar Cove' premieres June 26 
One Tree Hill alum Chad Michael Murray co-stars with Aly Michalka in this movie based on a book by Nancy Naigle. Michalka plays Elli, a real estate developer who is sent to the quaint Connecticut town of Sand Dollar Cove with the goal of buying beachfront property for a new resort. But Brody (Murray), who holds the deed to the land, wants to make sure the town's character will be preserved if he sells. As Brody and Elli spend time together trying to settle on a deal, a romantic connection develops. 
Sand Dollar Cove airs Saturday, June 26 at 9 p.m. ET. 
'Aurora Teagarden Mysteries: Til Death Do Us Part' premieres June 13 on Hallmark Movies & Mysteries
A new entry in the Aurora Teagarden series also premieres in June on Hallmark Movies & Mysteries. In Til Death Do Us Part, Aurora (Bure) and her fiancé, Nick (Niall Matter), are busy preparing for their upcoming wedding. But when a skull is discovered in Aurora's mother Aida's (Marilu Henner) recently purchased warehouse, Aurora and Nick are under pressure to crack the case before they say "I do."  
Aurora Teagarden Mysteries: Til Death Do Us Part airs Sunday, June 13 at 8 p.m. ET. 
Check out Showbiz Cheat Sheet on Facebook!