New Information Emerges in Surprise Release of Hulu's 'Controlling Britney Spears' Documentary
The second of FX and Hulu's The New York Times Presents documentary films on Britney Spears dropped on September 24, 2021. The surprise release came just days ahead of Netflix's Britney vs. Spears debut. Samantha Stark's new documentary revealed fresh details about the oppressive conditions Britney endures under her conservatorship. 
Filmmaker Samantha Stark said witnesses came forward for the documentary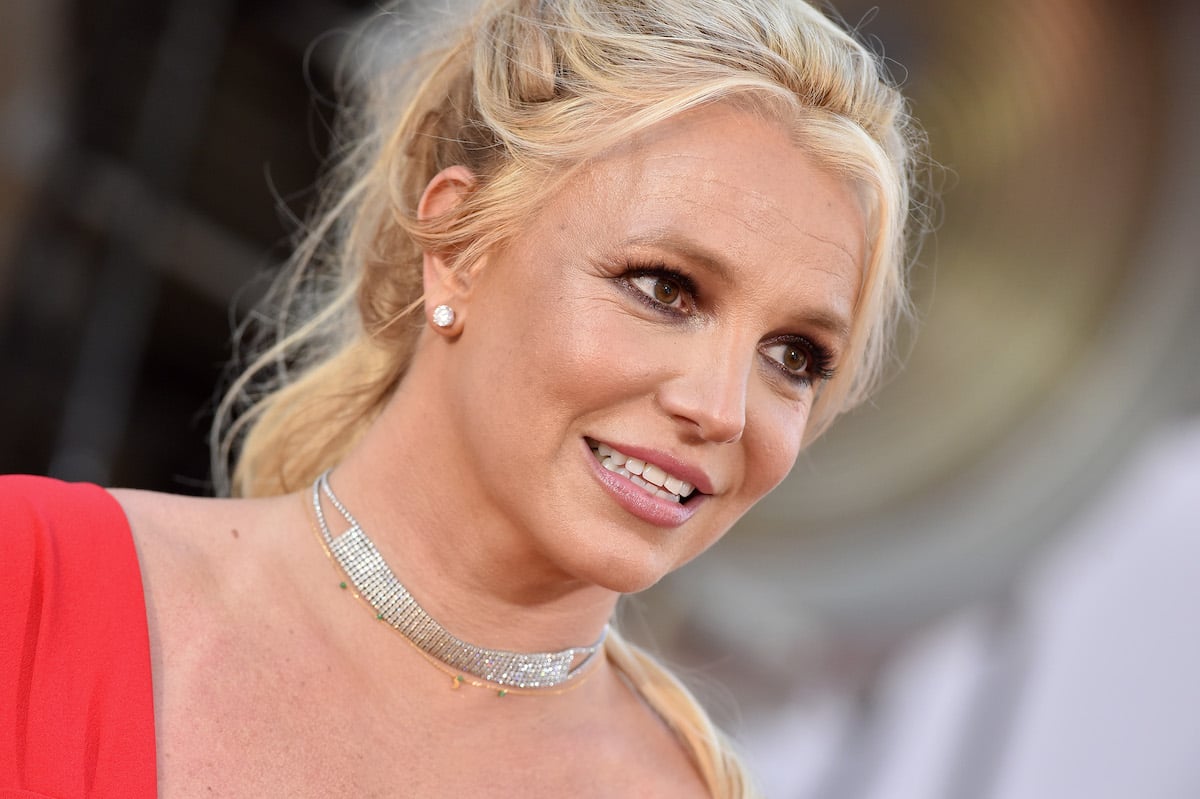 In the new Britney Spears documentary, which was available to watch via Hulu on Friday evening, witnesses shared shocking new details about Britney's conservatorship. Her father, Jamie Spears, has tightly controlled the arrangement. Meanwhile, Britney's been desperately trying to break free from it for years. 
According to Deadline, filmmaker Samatha Stark said the new witnesses, motivated by the ongoing revelations in court, spoke on camera. Moreover, they revealed new details.  
Stark also directed The New York Times Presents: Framing Britney Spears. As a result, visibility for the case skyrocketed. That film's release was on February 5, 2021. Journalist Liz Day produced both documentaries. 
"When Britney spoke publicly about her conservatorship in detail for the first time during a court hearing in June, she said a reason she hadn't spoken up earlier is she didn't think people would believe her," Stark said in an official statement about the film's release. 
"She said she felt abused under the conservatorship and questioned whether the judge thought she was lying. Britney's speech motivated the people in this film to seek us out to share their stories — at great risk to themselves — because they felt compelled to back up what Britney was saying with evidence they had or moments they witnessed."
Witnesses claim Britney endured surveillance and isolation 
And share they did. Among the many chilling revelations were allegations of phone and audio surveillance. Britney's longtime assistant Felicia Culotta said Britney's team told her that Britney "fired" her, only to find that Britney was as confused as she was about their abrupt separation. Culotta subsequently lost all contact with Britney.
In addition, a member of Britney's security team spoke out. Alex Vaslov was part of Britney's security detail for nearly a decade through Black Box Security. He said Britney's daily life looked like "prison" to him. Therefore, he decided to speak on camera.
"It really reminded me of somebody that was in prison," Vlasov said in the documentary. "And security was put in a position to be the prison guards essentially."
If true, the surveillance and isolation could have serious consequences. In other words, an investigation could result.
"Any unauthorized intercepting or monitoring of Britney's communications — especially attorney-client communications, which are a sacrosanct part of the legal system — would represent a shameful violation of her privacy rights and a striking example of the deprivation of her civil liberties," wrote Britney's attorney Mathew Rosengart in a statement. 
The Britney Spears documentary filmmaker said people now believe Britney
It's all just the tip of the iceberg. In the same vein, Stark's previous documentary, Framing Britney Spears, explored Britney's harrowing daily encounters with the paparazzi. In an August 2021 interview with The Hollywood Reporter, Stark said the public is coming to terms with what happened to Britney.
"The most surprising element is people realizing that they were wrong to judge Britney and [are now] believing her," Stark told THR. "I do think that the misogyny that we showcased in the documentary is connected to where she is today. It has been easy for people to make fun of Britney, and that made it easy for there to be this silence around the conservatorship." 
As a result of the continuing discussion, that silence is disappearing. Fan support and the #FreeBritney movement certainly grow stronger. Above all, the spate of new documentaries vies for the chance to tell Britney's truth. 
Consequently, her conservatorship is also crumbling. Earlier in September, Britney's father Jamie Spears finally petitioned Judge Brenda Penny to officially end the conservatorship for good. 
In conclusion, it's been a long road for the singer. But it may finally be coming to an end.