New 'Jeopardy!' Champ Jonathan Fisher Insists Matt Amodio 'Absolutely Did Not Throw the Game'
Some 'Jeopardy!' fans suspect Matt Amodio ended his 38-game winning streak on purpose last week though new champ Jonathan Fisher adamantly disagrees.
Record-breaker Matt Amodio was defeated last week on Jeopardy! by current champ Jonathan Fisher. The Ph.D. student's 38-game winning streak came to an end when Fisher bested him at the trivia board. Fans following Amodio questioned his performance during the episode and suspected he may have lost on purpose, but Fisher adamantly disagrees on that theory.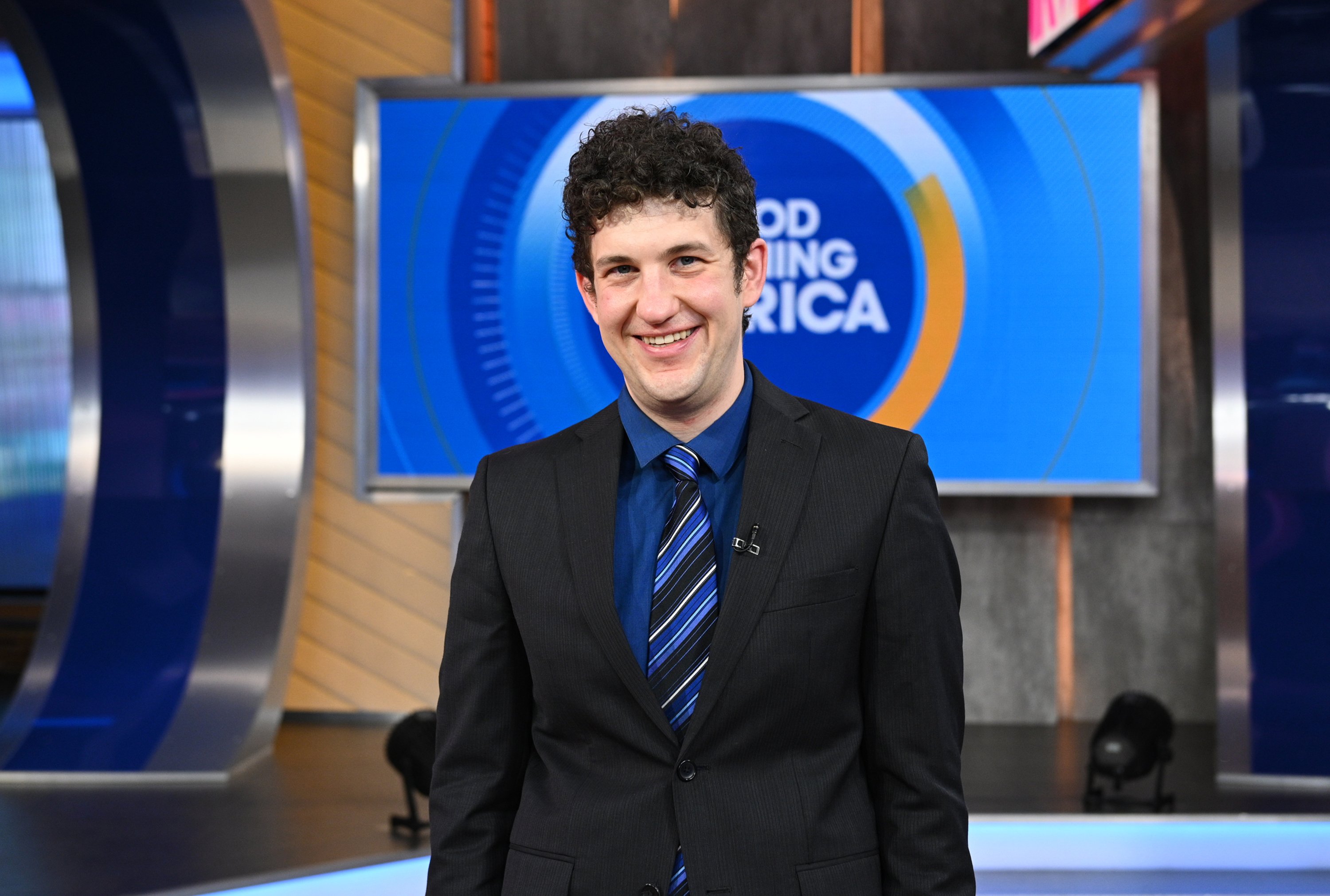 Matt Amodio trailed his 'Jeopardy!' opponents in last game
Amodio was clearly off his game on Oct. 11. Playing against Fisher and Nashville statistical research specialist Jessica Stephens, the Yale University student seemed to be struggling throughout the entire episode and was often in third place.
Fisher was ahead of Amodio by $4,000 going into Final Jeopardy!. When Amodio gave an incorrect response, he was left with $5,600. Stephens landed in second with $28,799, and Fisher brought in a total of $29,200 and dethroned the champ. The Florida resident attributed his stunning victory partially to "random chance".
"I think the combination of Jessica and I playing really strongly was an alchemy that had to come together in order to take someone like Matt down," Fisher wrote in Newsweek. "But also, so much of the game is random chance. The lineup of players, where you stand at each podium—except for the champion—and all of the clues and categories are completely random. There is a big element of chance, and I don't think that's always super clear to people watching."
Jonathan Fisher noted the 'Jeopardy!' schedule
Fans were quick to voice their theories regarding Amodio's loss, with many suspecting that he intentionally ended his winning streak. Fisher strongly disagreed, pointing out similar skepticism when former champ James Holzhauer lost after 32 victories.
"Matt absolutely did not throw the game," Fisher wrote. "Some people said that James Holzhauer threw his final game too, and he said why would he give up a job that's paying him hundreds of thousands of dollars to get toys thrown at him by his daughter."
Fisher shared the grueling schedule of Jeopardy! tapings, speculating that Amodio may have just gotten trivia fatigue.
"I think he may have been tired," the Jeopardy! winner remarked. "There were times when they had taped three days in a row, which is 15 games. That's an astonishing amount of work, and the COVID protocols at Jeopardy! are strict and regimented. So it's a real physical and mental effort. I bet if you ask James Holzhauer and [Jeopardy! GOAT] Ken Jennings they would say that at some point you do get really tired."
The 'Jeopardy!' buzzer can be 'tricky'
Jeopardy! viewers could see Amodio ringing the buzzer a bit late on each clue throughout the fateful game. The former champ admitted he had a hard time making up the missed responses.
"I got off to an early good start, but Double Jeopardy! went terribly for me," Amodio told the Washington Post after his loss. "I was pretty soundly defeated. It was weird because in previous games, there were stretches where I lost the timing of the buzzer, but it was early enough in the games where the dollar values weren't so high that I could recover later. … It had never been that long a stretch during a crucial point of time in the game."
Fisher noted how the buzzer can be an obstacle for players in the heat of competing, and that Amodio was visibly behind on hitting the device throughout the game.
"The buzzer is tricky," Fisher revealed. "The contestants get buzzer practice at the beginning of the day so we get a feel for it, but if you go back and watch all of Matt's shows, he's not always ringing in on time, and you can also see all the other contestants hitting their buzzers constantly. It's all a matter of catching the clue right as it ends. I don't think there's anything wrong with the buzzers – it's just designed to be a very difficult game to master!"
With five victories so far and $117,700 in winnings, Fisher has a mere 33 more games to go in order to tie Amodio's record. Jeopardy! viewers are sure to be watching!