New 'Outlander' Fan Theory May Finally Explain Jamie's Ghost
Outlander showrunner Matthew B. Roberts has confirmed that the time-traveling drama will return for season 6 in early 2022. As fans wait for new episodes, many are sharing their theories about what's ahead for Jamie and Claire Fraser (Sam Heughan and Caitriona Balfe). According to one of those theories, the new season might finally explain the mystery of Jamie's ghost.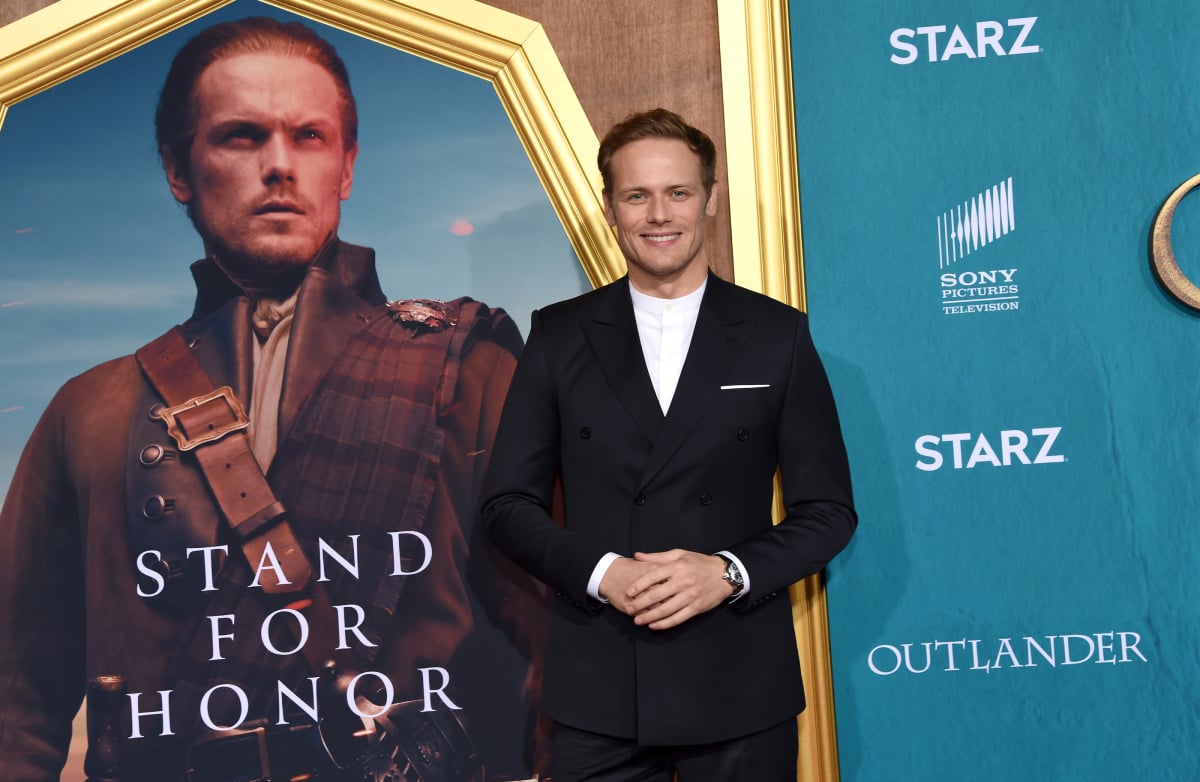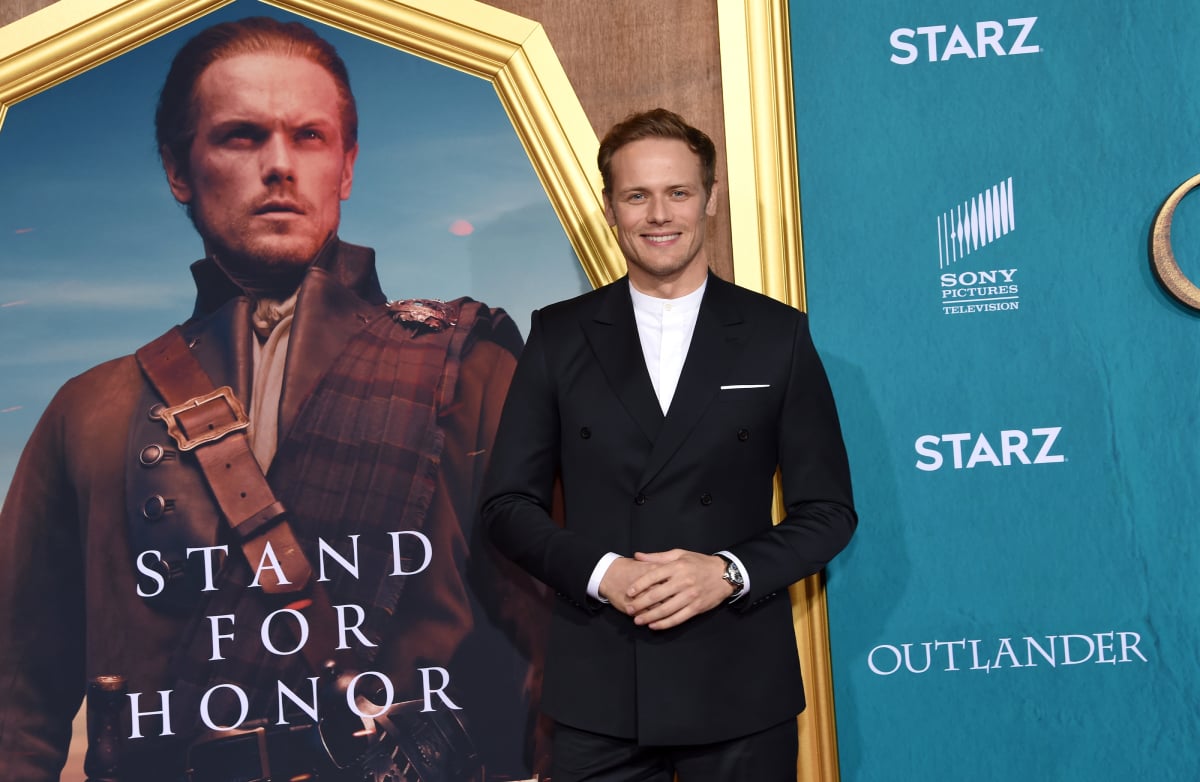 This mystery of Jamie's ghost began in the 'Outlander' pilot episode
In the very first episode of Outlander, Frank Randall (Tobias Menzies) passed by a mysterious man in a beret while walking in the streets of Inverness after World War II had ended. The audience never got to see the man's face. But, it was clear he was wearing a Scottish kilt. And he was also staring at Claire through a window.
The implication was that the mysterious man was Jamie Fraser. The encounter rattled Frank because he felt like he had seen a ghost. Later in the episode, Claire traveled back to the 18th century for the first time and met Jamie. The pair eventually married.
Diana Gabaldon has confirmed the man was Jamie's ghost
The author of the Outlander book series — Diana Gabaldon — later confirmed that the mysterious man in the pilot episode was indeed the ghost of Jamie Fraser. However, she has yet to explain how he ended up in 1946. Considering the fact that Jamie is not able to travel through time, the presence of his ghost in the 20th century has fans scratching their heads.
Gabaldon also revealed that Jamie's ghost is only 25 years old. This doesn't make much sense, either, since Jamie was in his 50s at the end of season 5. Still, some fans think they have the mystery figured out.
'Outlander' fans may need to prepare for a tragic end to Jamie's story
Most fan theories about Jamie's ghost have suggested that the Highlander was somehow able to send a projection or representation of himself through time. But one recent theory posted on Reddit by user oldrobotlady believes the explanation is far more tragic.
"I always figured it was a time travel wish/ability in the afterlife," the Reddit user shared. "Take me back to see my love the day before I met her before time travel and everything complicated her life. See her young again in her own setting. I also think it means he dies first and maybe she's on her deathbed."
Could Jamie be granted the chance to see Claire one last time before her life is turned upside down? Will he die first and leave Claire in a time period that's not her own? Does that mean he could travel back the last time she was happy in her own timeline? In a time-traveling fantasy drama, anything is possible.
Another fan theory suggests Jamie died on the same day Claire time-traveled
Another fan theory from Reddit user Ksuri422 suggests that Jamie died on the same day that Claire time-traveled for the very first time. What's more, the fan thinks Jamie's ghost arrived in Inverness in 1946 to summon Claire back to the past to save him from being killed by the redcoats.
There's also the possibility that Jamie is stuck in a time loop or maybe he did get the ability to time travel, since the stones obviously have a mind of their own. Or, maybe Jamie's ghost can time travel, but real life Jamie can't. The possibilities are endless!
'Outlander' fans won't find out until the end of the series
Most likely, the explanation of Jamie's ghost won't happen in season 6. Gabaldon has said that the mystery wouldn't be solved until the tenth and final book in the Outlander series. That book is still years away from being released.
But, season 6 could give fans some insight into the nature of the stones. Maybe it will be revealed that the dead can pass through them. Fans will have to wait and see.
Seasons 1 through 5 of Outlander are available on Amazon Prime Video. Season 6 is scheduled to premiere on STARZ in February 2022.