New Parents Katy Perry and Orlando Bloom: Who Has the Higher Net Worth?
Singer Katy Perry and actor Orlando Bloom's daughter, Daisy Dove Bloom, born August 26, 2020, will most likely not want for anything as she grows up.
Daisy's parents are two of the most successful and wealthy artists in their respective fields. But just how wealthy is each?
Find out whether it's mom or dad that has the higher net worth.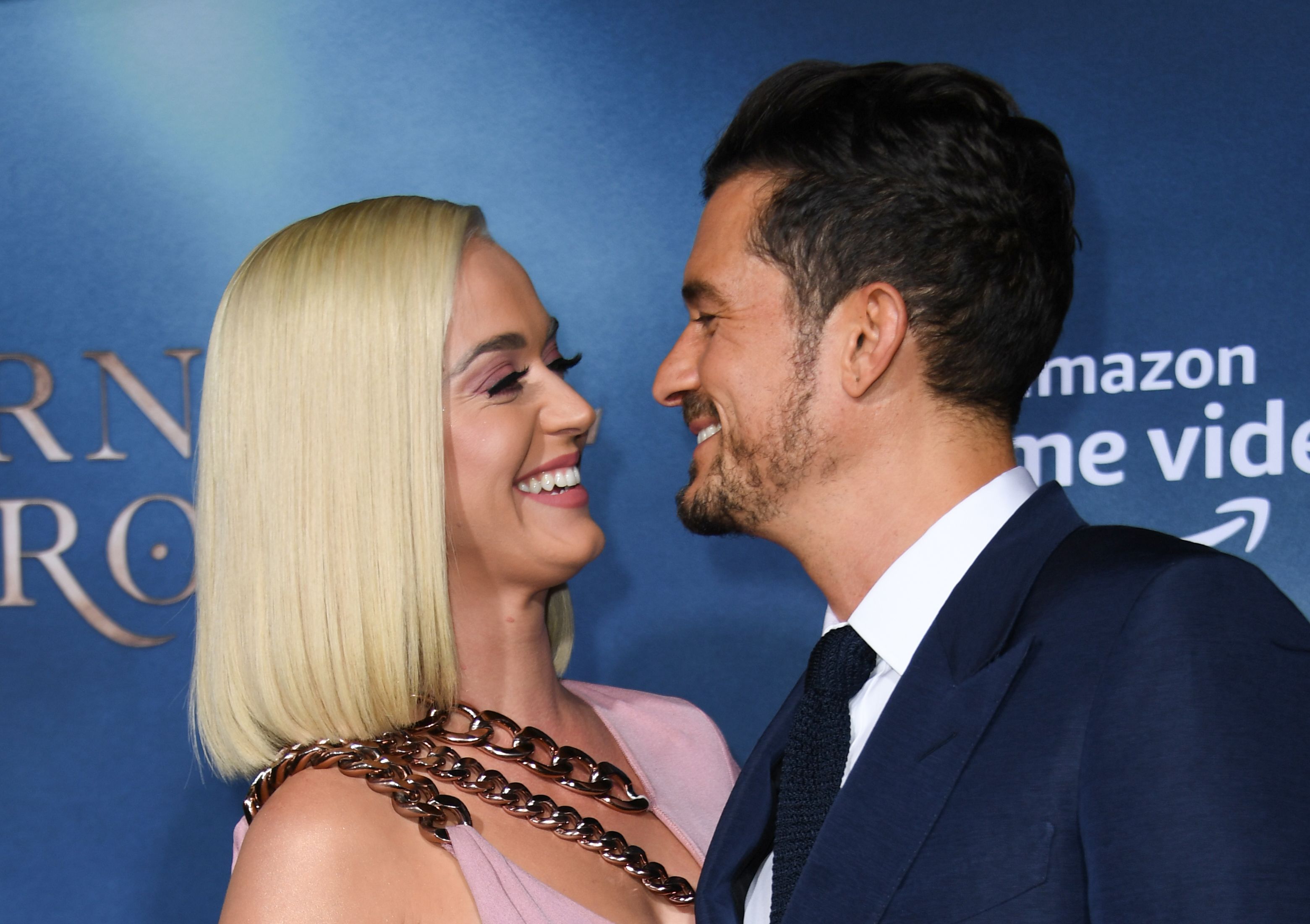 With baby Daisy on the way, the couple got their homes in order
In 2019, the Los Angeles Times reported, the pair listed their respective California homes in preparation for the wedding they had planned which the couple, due to the coronavirus (COVID-19) pandemic, eventually had to postpone.
Orlando Bloom, 43, in March of that year, listed his Beverly Hills home on the market for $8.9 million. A year later, in March 2020, when his fiancée, 35, announced her pregnancy via her music video for "Never Worn White," Bloom brought his asking price down to $8 million. The home does not yet appear to have been sold.
With the same goal seemingly in mind as her betrothed, the Firework singer as well listed – and sold – her two Hollywood Hills homes in March 2019 to Mr. Chow restaurant chain founder Michael Chow. The restaurateur bought the property from the singer for approximately $12.7 million, according to Architectural Digest.
As recently as early August 2020, the pair had been house hunting in the Montecito area of California, TMZ reported. In the meantime, the new parents welcomed daughter Daisy in the Beverly Hills home purchased by Perry in 2017 until the two find property for their growing family.
Orlando Bloom made a name for himself in the film industry
The most-searched-for man on Google News in 2006, Bloom gained immediate notice with his early 2000s role in The Lord of the Rings series as Legolas. He's also most widely known for his role as Will Turner in the Pirates of the Caribbean films that began in the 2000s as well.
The actor's other films include 2004's Troy; Kingdom of Heaven and Elizabethtown in 2005; 2011's The Three Musketeers; and Retaliation, filmed in 2017 but released in 2020.
He took a break from acting to be present for his son, Flynn, from his first marriage to Australian model Miranda Kerr.
Speaking of his pause from film work, Bloom told The Hollywood Reporter in August 2020, "It wasn't a decision. It just unfolded. I had this insane run…just a huge run. I was sick of seeing myself and was sick of the sight of myself, almost, with all the publicity that had to go along with all these movies, and inevitably, I think, you just burn out to an extent to yourself and for an audience."
"My now ex, Miranda [Kerr]," Bloom continued, "who we're very close and we co-parent my son, when I found out she was pregnant, I was just like, 'Wow, this is what has to happen. We're going to do this. Let's do this, and this is the next chapter.'"
The actor has a mighty respectable net worth of $40 million (via Celebrity Net Worth).
How Katy Perry has built her fortune
The singer got jaws dropping with her debut single, "I Kissed a Girl" in 2008. Up until that point, she had been a virtually unknown artist, producing mostly Christian music under her given name of Katy Hudson.
After that initial mega-hit, Perry couldn't be stopped with one hit song after another, including "California Gurls," "Teenage Dream," "Roar," and "Dark Horse."
In addition to her work as a recording artist, the songwriter serves as television judge on American Idol, on which she guest-judged in 2010 and became a permanent judge in 2018.
The artist performed at the SuperBowl XLIX halftime show in 2015.
She released her most recent album, Smile, two days after the birth of her daughter, Daisy Dove Bloom, on August 28, 2020.
Daisy's mom is the earnings winner in the family, with a net worth of $330 million (via Celebrity Net Worth).
Regardless, love wins overall. As the couple told UNICEF, which both artists support and chose to announce their daughter's birth, "we are floating with love and wonder" at their little one's birth.