New Radicals' Hit 'You Get What You Give' Has a Touching Connection to Joe Biden's Family
Nineties alt-rock band New Radicals are getting back together to celebrate Joe Biden's inauguration. The group behind the hit song "You Get What You Give" will be part of the "Parade Across America" on Jan. 20. The band's inclusion in the big virtual event — which will feature host Jon Stewart, Olympic athletes, marching bands, and other performers — might seem somewhat random. However, it turns out New Radicals have a special connection to the Biden family.   
Joe Biden called 'You Get What You Give' his late son's 'theme song' 
New Radicals are best known for their 1998 hit "You Get What You Give." It featured memorable lines like "Fashion shoots with Beck and Hanson/Courtney Love and Marilyn Manson/You're all fakes/Run to your mansions."
The catchy tune was apparently a favorite of Joe Biden's late son Beau Biden, who died of brain cancer in 2015. In his book, Promise Me, Dad, the former vice president called the track Beau's "theme song" and said his son would make him listen to it during breakfast. He went on to cite the song's hopeful lyrics.
"Even though Beau never stopped fighting and his will to live was stronger than most – I think he knew that this day might come," Joe Biden wrote. "The words to the song are: 'This whole damn world can fall apart. You'll be OK, follow your heart.'"
New Radicals reunite for the first time in more than 20 years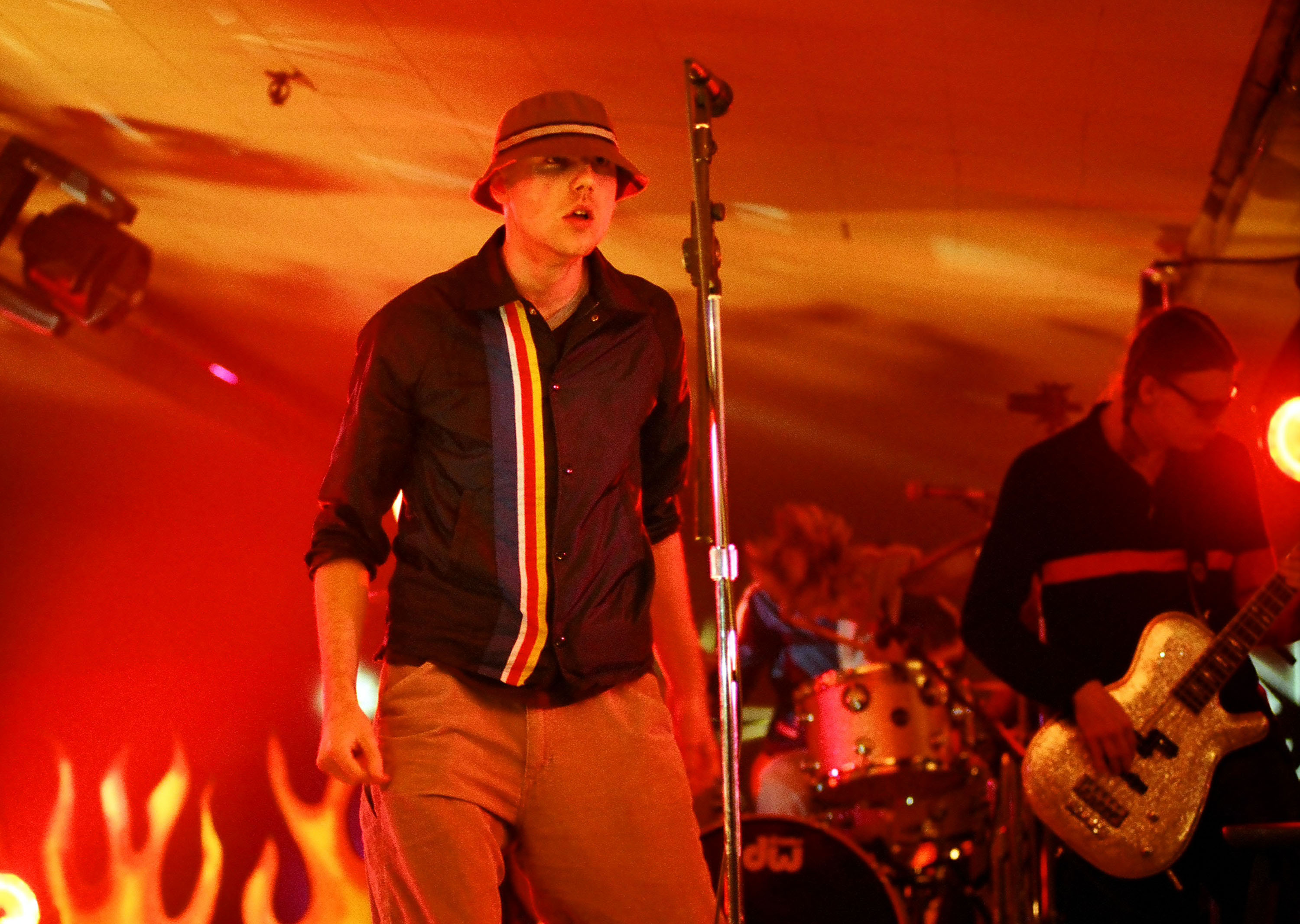 New Radicals were a short-lived band, breaking up not long after scoring their sole hit. However, frontman Gregg Alexander has had a long career in music. He won a Grammy Award in 2003 for a song he wrote for Santana. And he earned an Academy Award nomination for co-writing the song "Lost Stars," from the 2013 movie Begin Again. 
When he was invited to reunite the New Radicals for the inauguration, he didn't hesitate. 
"If there's one thing on Earth that would possibly make us get the band together, if only for a day, it is the hope that our song could be even the tiniest beacon of light in such a dark time," he said in a statement to Rolling Stone.
"America knows in its heart that things will get bright again with a new administration and a real plan for vaccines on the way. That's the message of the song… this world is gonna pull through," he added, quoting a line from the song. 
Alexander added that it was a "huge honor" to perform "You Get What You Give" again. "[W]e all have deep respect for Beau's military service and such high hopes for the unity and normalcy Joe and Kamala will bring our country again in this time of crisis," he said.
Kamala Harris' husband Doug Emhoff used the song at rallies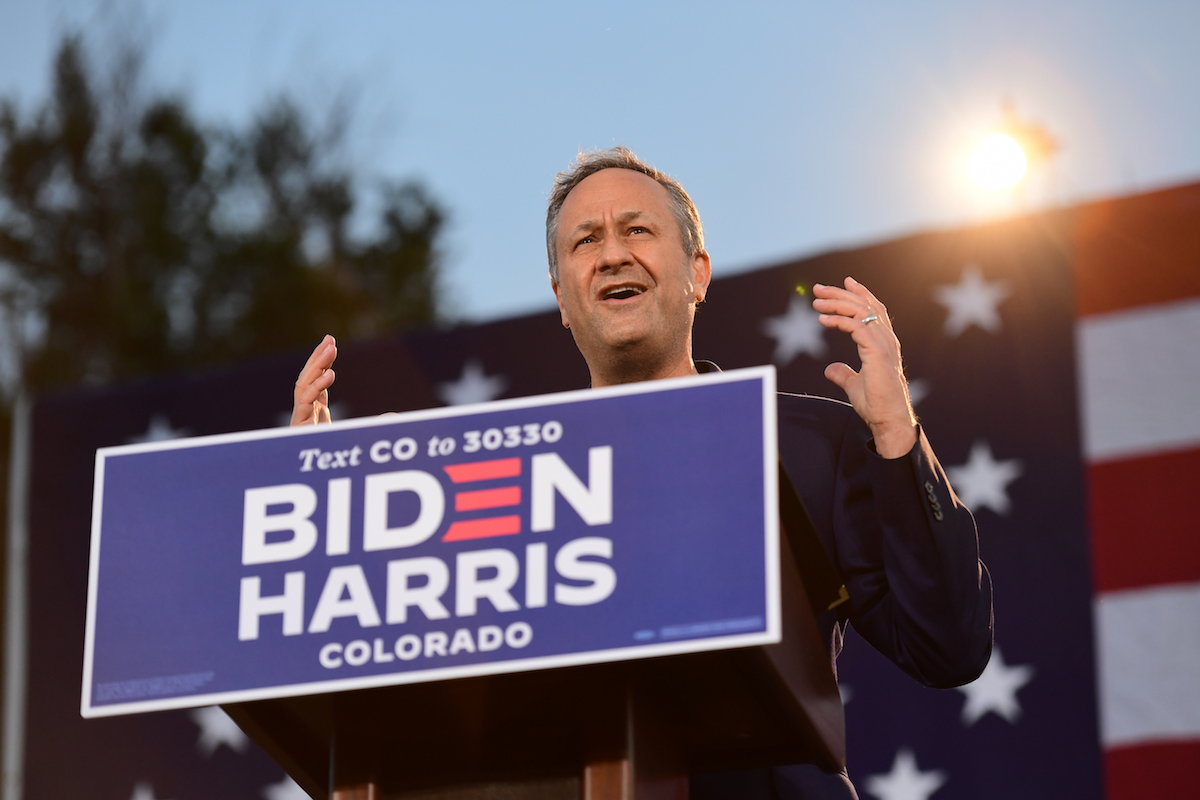 "You Get What You Give" is also a favorite of Kamala Harris' husband Doug Emhoff. It was his "hand-picked" walk-on song for rallies, according to Rolling Stone. 
The song's popularity with two political families is fitting with its origin. In a rare interview with the Hollywood Reporter, Alexander talked about the message of his hit.  
"As an experiment on the song 'You Get What You Give,' I had what at the time was one of the more political lyrics in a long, long, long time, to the point where some of the people I was working with were horrified," he said. "In a pop song, I was going after health insurance companies and corruption — 'Health insurance rip off lying'; the FDA, the Food and Drug Administration, and the hypocrisy of the war on drugs, which was not real; 'big bankers' and Wall Street. To allude to all that stuff in a pop song was, in retrospect, a naively crazy proposition."  
The "Parade Across America" begins at 3:15 p.m. ET and will be livestreamed at the Biden Inaugural website and on various social media platforms.
Check out Showbiz Cheat Sheet on Facebook!