A New 'Spy Kids' Movie Is Coming to Netflix, '90s Kids Have Mixed Reactions
Most kids growing up in the 2000s fell in love with Robert Rodriguez's Spy Kids Trilogy. And with news of a new Netflix reboot on the way, fans of the original have mixed feelings about it. 
'90s and 2000s kids share mixed reactions to news of Netflix's 'Spy Kids' reboot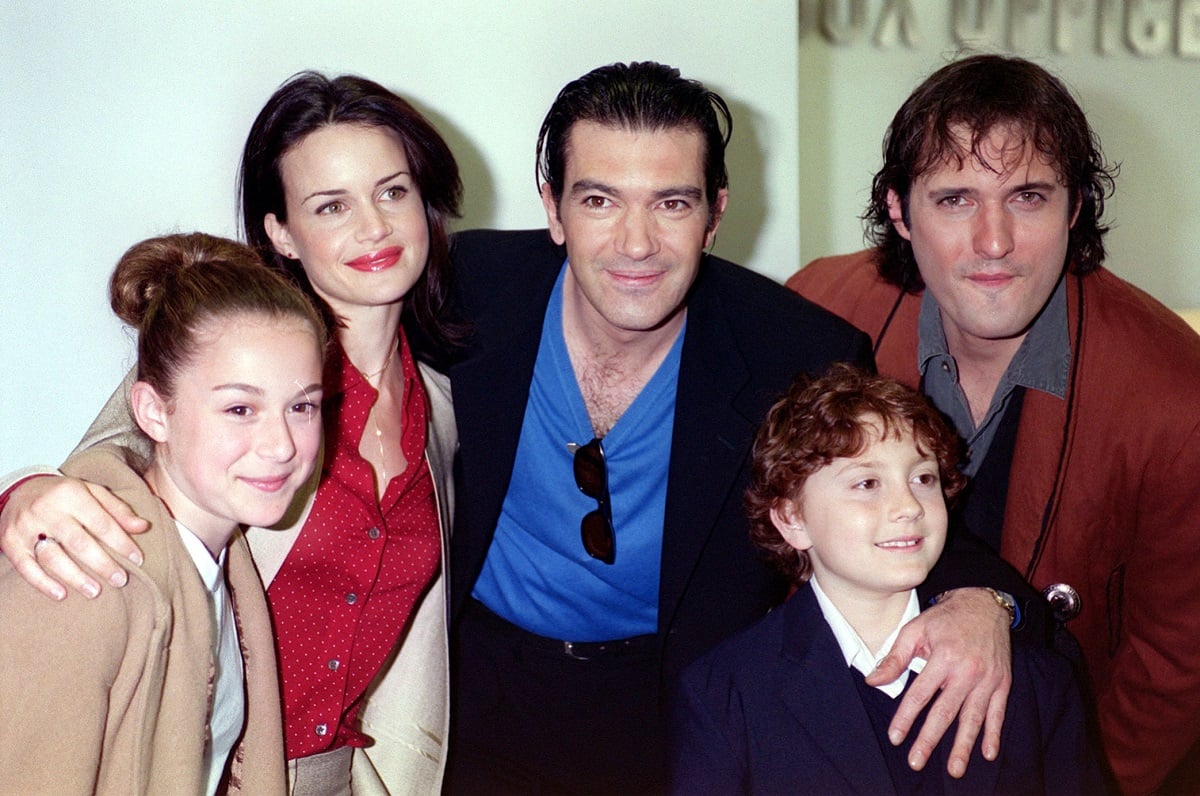 The first Spy Kids movie, which stars Antonio Banderas, Carla Gugino, Daryl Sabara, and Alexa Vega as the Cortez family, premiered in 2001 and was a box office hit, grossing $147 million worldwide. It was followed by two sequels, Spy Kids 2: The Island of Lost Dreams in 2002 and Spy Kids 3-D: Game Over in 2003. The less popular fourth standalone film, Spy Kids: All the Time in the World, starring Jessica Alba and Joel McHale, was released in 2011.
In March 2022, Netflix revealed that writer/director Robert Rodriguez is working on a new Spy Kids reboot for the streamer. But fans of the original had mixed reactions to the news. 
Some thought it might be fun to see Vega and Sabara's characters as adults, perhaps even parents to a new generation of Spy Kids. "If Carmen and Juni each had their own kids and then this is them together," a Redditor suggested. "Could be cute." 
But others weren't thrilled. A few questioned whether the reboot is being made for a new generation of kids or as nostalgia for adults. And some, commenting on how unpopular Rodriguez's Sharkboy and Lavagirl reboot We Can Be Heroes was, wondered why he's attempting yet another reboot.  
"I love the first 3 Spy Kids movies," one Reddit user wrote. "Even now as an adult, I still like those movies — But this… Honestly, they should let the [Spy Kids] franchise die — Now it's just beating a dead and forgotten horse." 
"I'm so tired of remakes," another Reddit fan added. "Do something original or at the very least leave the legacy of some of these movies alone." 
Netflix hasn't announced the 'Spy Kids' reboot cast
Seeing how unpopular the Spy Kids standalone film was, it would make sense for Rodriguez to bring Banderas, Gugino, Sabara, and Vega back as the Cortez family for the reboot. But as of now, no cast details have been announced. 
However, according to the streamer, the upcoming Spy Kids movie is a re-imagining that will introduce viewers to a new family of spies. So, there's a good chance the film will feature entirely new characters and faces. And if any of the original cast returns, their appearances may be limited to cameos. 
Robert Rodriguez will helm the new 'Spy Kids' reboot with Skydance
As he did with the original Spy Kids movies, Rodriguez will write, direct, and produce the new Netflix reboot. He works alongside Skydance and producers David Ellison, Dana Goldberg, and Don Granger. 
Spyglass producers Gary Barber and Peter Oillataguerre are also tied to the project, along with Elizabeth Avellan and Racer Max. A release date for the new Spy Kids movie has not been announced.