New York Reopening Mega Concert in Central Park: Everything We Know So Far
New York City will celebrate its reopening with a huge concert in Central Park. Here's everything we know so far.
In early June 2021, New York City Mayor Bill de Blasio announced that he planned a "mega" concert in Central Park to celebrate the city's reopening after the coronavirus (COVID-19) pandemic. Legendary music executive Clive Davis has taken charge of producing the show and recruiting musicians to headline the concert. There are still plenty of details to work out, but de Blasio and Davis have already started preparations for the major event. Here's what we know so far, including a few of the Central Park mega concert's confirmed acts.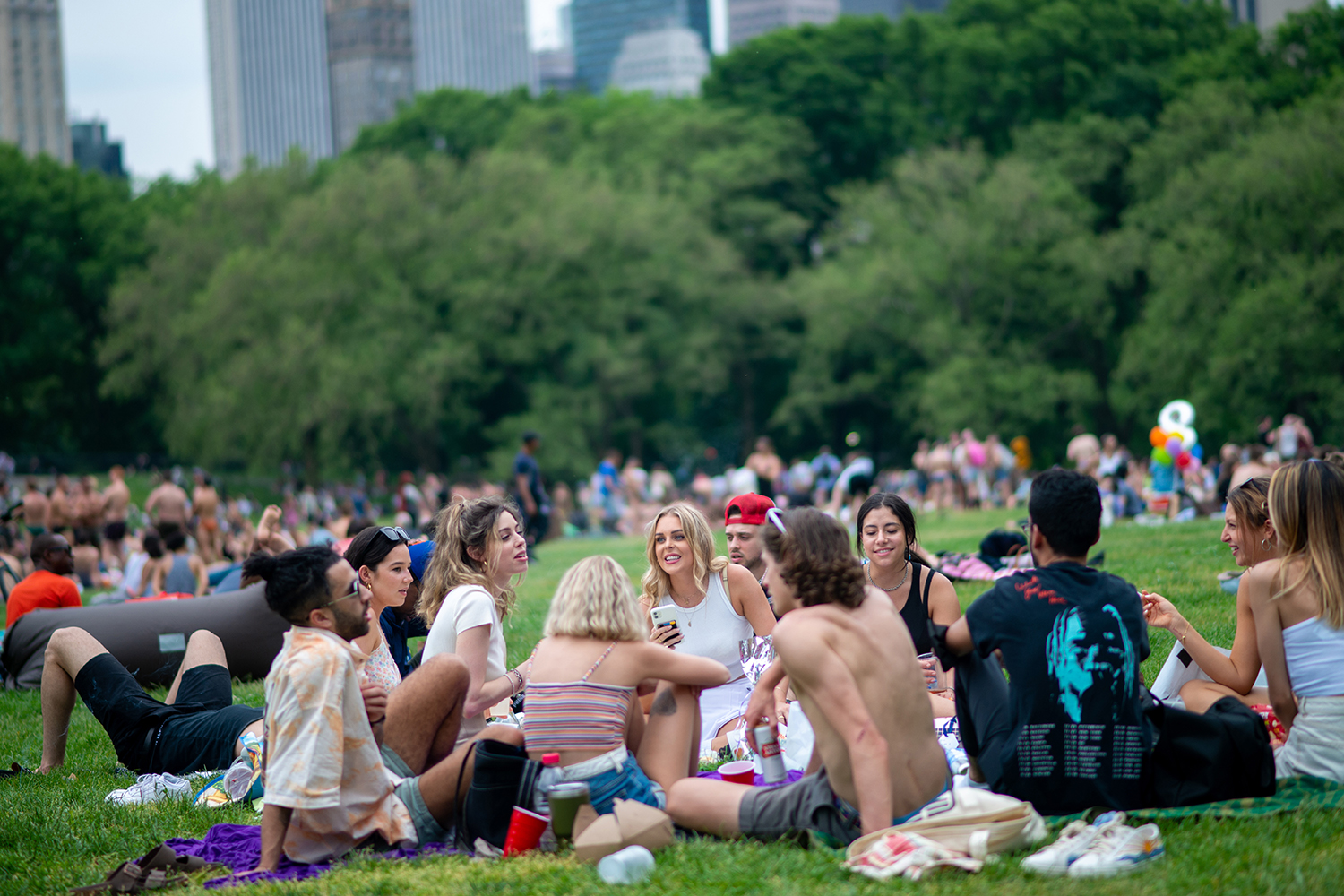 The Central Park mega concert will host up to 60,000 attendees in August
At the time of this writing, the concert has no official date yet. However, de Blasio has tentatively scheduled the show for Aug. 21, 2021, at the Great Lawn in Central Park. The Great Lawn has housed many concerts over the years, including the annual Global Citizen Festival and the New York Philharmonic Concerts.
de Blasio revealed to The New York Times that the concert will admit up to 60,000 guests. For the most part, the concert comes free of charge via LiveNation tickets, but there will also reportedly be some VIP tickets available for purchase, as well. The concert will have separate vaccinated and non-vaccinated sections and will follow appropriate safety guidelines. de Blasio plans to require at least 70% of concertgoers to be fully vaccinated.
As Travel and Leisure reported, de Blasio told The New York Times that the Central Park mega concert will be "a once in a lifetime opportunity."
"It's going to be an amazing lineup," de Blasio added. "The whole week is going to be like nothing you've ever seen before in New York City."
Jennifer Hudson, Paul Simon, and Bruce Springsteen will perform
One month after the concert announcement, the lineup has started to form. As Billboard noted, de Blasio announced via a press conference on July 1, 2021, that "three amazing artists" have expressed interest in headlining the show. Jennifer Hudson, Paul Simon, and Bruce Springsteen will take to the Central Park stage in August.
Springsteen's participation in the concert comes just after the reopening of his Broadway show. The concert residency will have a limited run of 31 shows at the St. James Theatre from June 25 to Sept. 4, 2021.
In de Blasio's press conference, the mayor said that Springsteen is "beloved in New York City in an extraordinary way."
Meanwhile, Simon's participation also holds significance, given his history with Central Park concerts. In 1981, the folk singer-songwriter reunited with Art Garfunkel for an iconic, free Simon & Garfunkel concert at Central Park. The show brought in an estimated 500,000 attendees, according to Ultimate Classic Rock.
More performers and events will be announced for New York's Homecoming Week
de Blasio promised that he will announce more acts in the coming weeks. In his initial announcement, he revealed that he aims to bring in at least eight artists. Fans should keep an eye out for more confirmed acts.
The mega concert in Central Park makes up just one part of the greater Homecoming Week festivities planned for the city. de Blasio has not revealed too much about what else will occur during the week. However, he did tease during the conference that the city will host "music and activities" in five boroughs.
"It's about bringing New York City back. It's going to be one of those moments that truly epitomizes our comeback. We're asking New Yorkers during the Homecoming Week, come out, get involved in the community, support your community," de Blasio said of Homecoming Week. "What makes it special is, it is one of the great moments of New York City, back on our feet, strong for our future. And every New Yorker should be a part of it."