'Next Level Chef' Finale: What Time Does it Air? Plus, How to Watch
Gordon Ramsay's Next Level Chef breaks the cooking competition norm. The Fox series involves chefs cooking on three levels with the top level having the best equipment and the basement level having the worst. Additionally, the chefs choose their ingredients from a floating platform, with chefs at the top choosing first. Now, the season finale is here. What time is the Next Level Chef finale, and how can fans watch?
The 'Next Level Chef' Season 1 finale date and time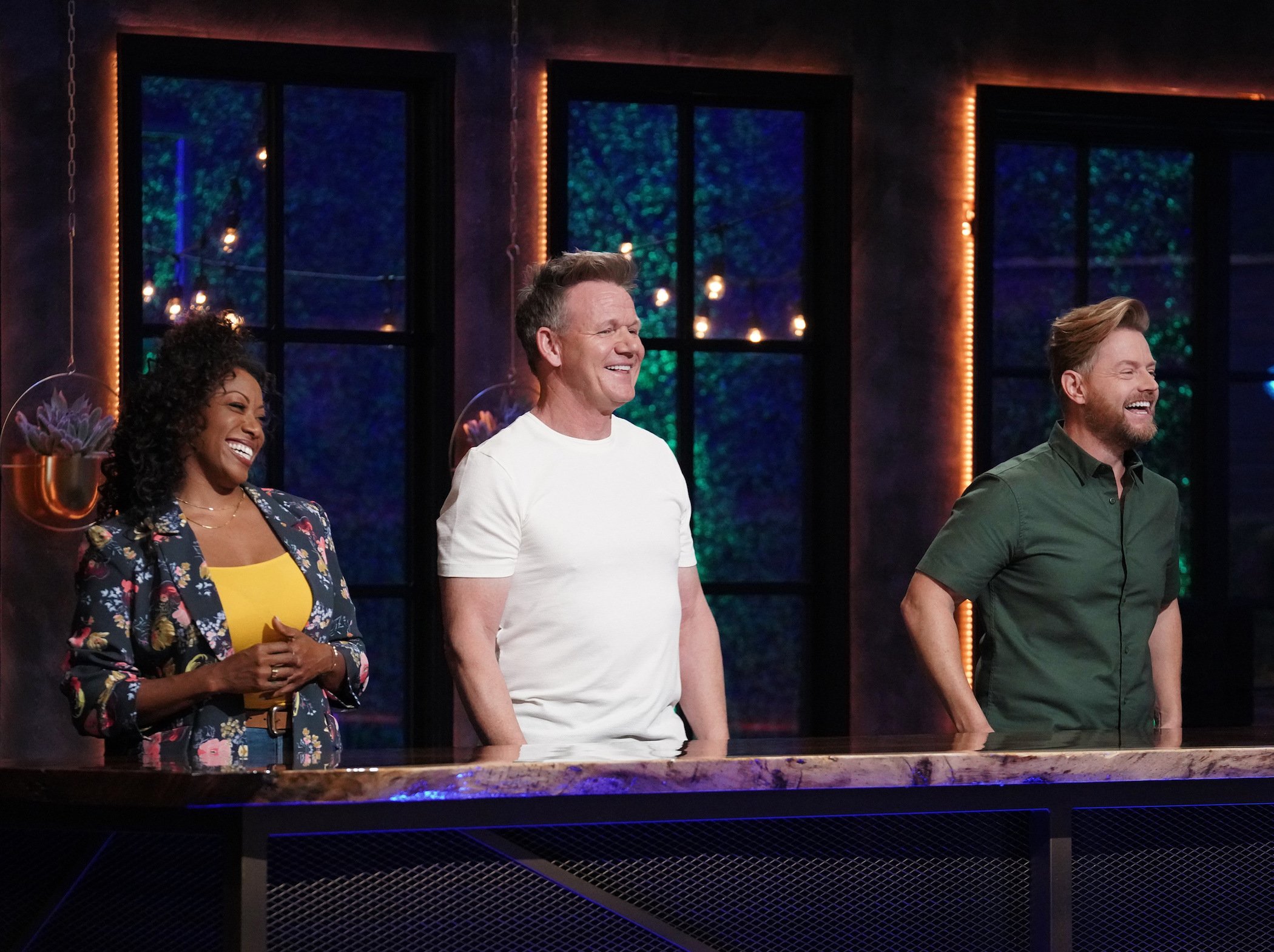 Next Level Chef began with 15 contestants — but now that the finale's here, only three remain. FoodSided reports the winner will receive a $250,000 grand prize as well as a year-long mentorship with the three mentors of the season. Gordon Ramsay, Nyesha Arrington, and Richard Blaise served as the mentors.
In "The Final Level," the remaining three chefs will have 90 minutes to craft an appetizer in the basement level, a seafood dish in the middle level, and a meat dish in the best level.
So, what time is Next Level Chef on? FoodSided notes the finale airs on Wednesday, March 2, 2022, at 9 p.m. EST. While the chefs will have 90 minutes to cook their dishes, the finale is only 60 minutes long, ending at 10 p.m. EST.
Is 'Next Level Chef' on Hulu? How to watch the finale live and stream it later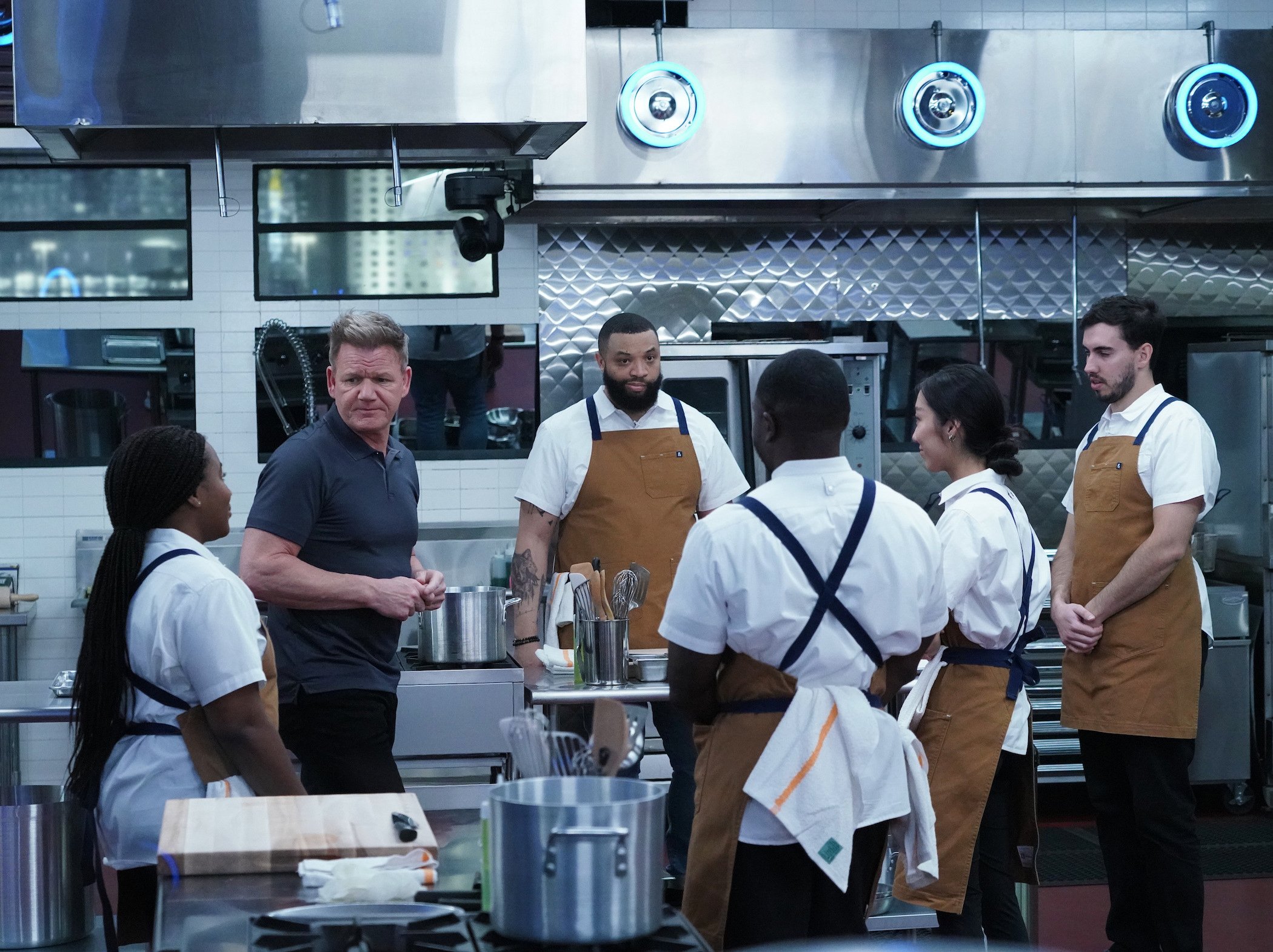 The Next Level Chef finale airs on Fox, but fans can also watch the show on Hulu. The streaming platform currently has all 10 of the previous episodes. Episode 11, the finale, airs on network television first. But Hulu subscribers can stream the finale by 3 a.m. EST on March 3, 2022.
Netflix fans are out of luck. Currently, Gordon Ramsay's Next Level Chef only streams on Hulu and on the Fox website.
Fans who can't get enough of Ramsay's cooking shows can also watch MasterChef on Hulu. The streaming service has all 11 seasons of the show. When MasterChef Season 12 airs (which could happen in the summer of 2022, as the show was renewed in August 2021, Deadline reports), Hulu will more than likely pick up the new season.
Additional Ramsay offerings on Hulu include Gordon Ramsay's 24 Hours to Hell and Back, Gordon Ramsay's Ultimate Home Cooking, Gordon Ramsay's Road Trip, Kitchen Nightmares, Hell's Kitchen, MasterChef Junior, The F Word, and American Road Trip.
The show has officially been renewed for a second season
Fans hoping for more of Gordon Ramsay's new cooking competition series are in luck. After the Next Level Chef finale, the series will return for a second season.
Rob Wade, President, Alternative Entertainment & Specials, Fox Entertainment, spoke to Deadline about Next Level Chef Season 2.
"We're always thrilled when a new series resonates with audiences, but in this case, we're doubly so, because this one was the first to come out of our new venture with Gordon and Studio Ramsay Global," Wade said. "We'd like to thank our partners at Studio Ramsay Global, and, of course, Gordon, our talented chefs, and our amazing crew, for an epic season 1. And we know season 2 will continue to be 'next level' television."
"With audiences as excited about the new show as we are, we can't wait to introduce another group of incredibly talented chefs in season 2," Ramsay also stated.
Check out Showbiz Cheat Sheet on Facebook!
RELATED: Why Gordon Ramsay Refuses to Eat This Type of Food: 'There's No F*cking Way'