Is 'Next Level Chef' Season 2 Replacing 'MasterChef'?
'Next Level Chef' is a new cooking show from Gordon Ramsay blowing up with solid ratings for Fox. Will it replace 'MasterChef' in the future?
Gordon Ramsay's Next Level Chef is his latest cooking show achievement on Fox. Home cooks from all over the country get to compete on three floors with varying levels of kitchen tools and ingredients based on their "level." The competition series is unlike anything Ramsay fans have seen before — and Next Level Chef Season 2 is officially a go. But is Next Level Chef replacing MasterChef? Here's what we know.
Gordon Ramsay's 'Next Level Chef' ratings mark success for the new series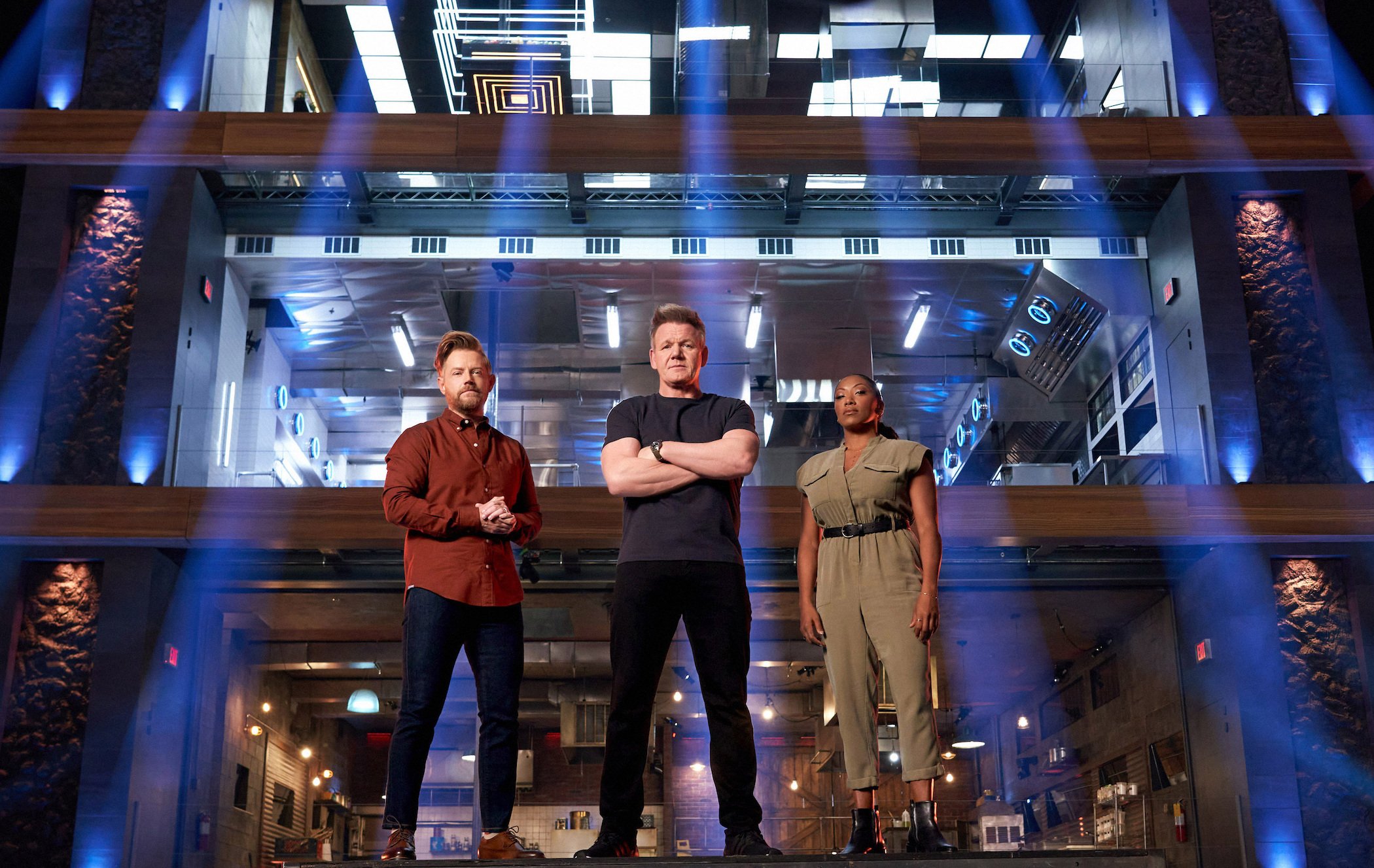 Cooking competition shows are a dime a dozen, but Gordon Ramsay's Next Level Chef stands out as a serious success. Home cooks entered the competition on one of three levels. The top level gave them the best equipment, while the basement had the lowest-quality items. Then, a floating platform descended with ingredients. Chefs at the top chose first, and chefs in the basement had to pick through what was left. As chefs went through eliminations, they switched what level they were on, sometimes getting lucky, and other times, dealing with the dredges at the bottom.
Nyesha Arrington and Richard Blais stand beside Ramsay as mentors on the show. "So, three kitchens stacked on top of one another, three incredible mentors," Ramsay told Thrillist. "And then there were the sparks that flew when we put social media cooks together with professional chefs — watching them argy-bargy in the kitchen, it's brilliant."
Next Level Chef ratings remain high, too. Deadline reports Fox said the new series had the highest-rated debut of the season for the network. It's also the third most-streamed unscripted series from Fox ever.
Is 'Next Level Chef' Season 2 replacing 'MasterChef'?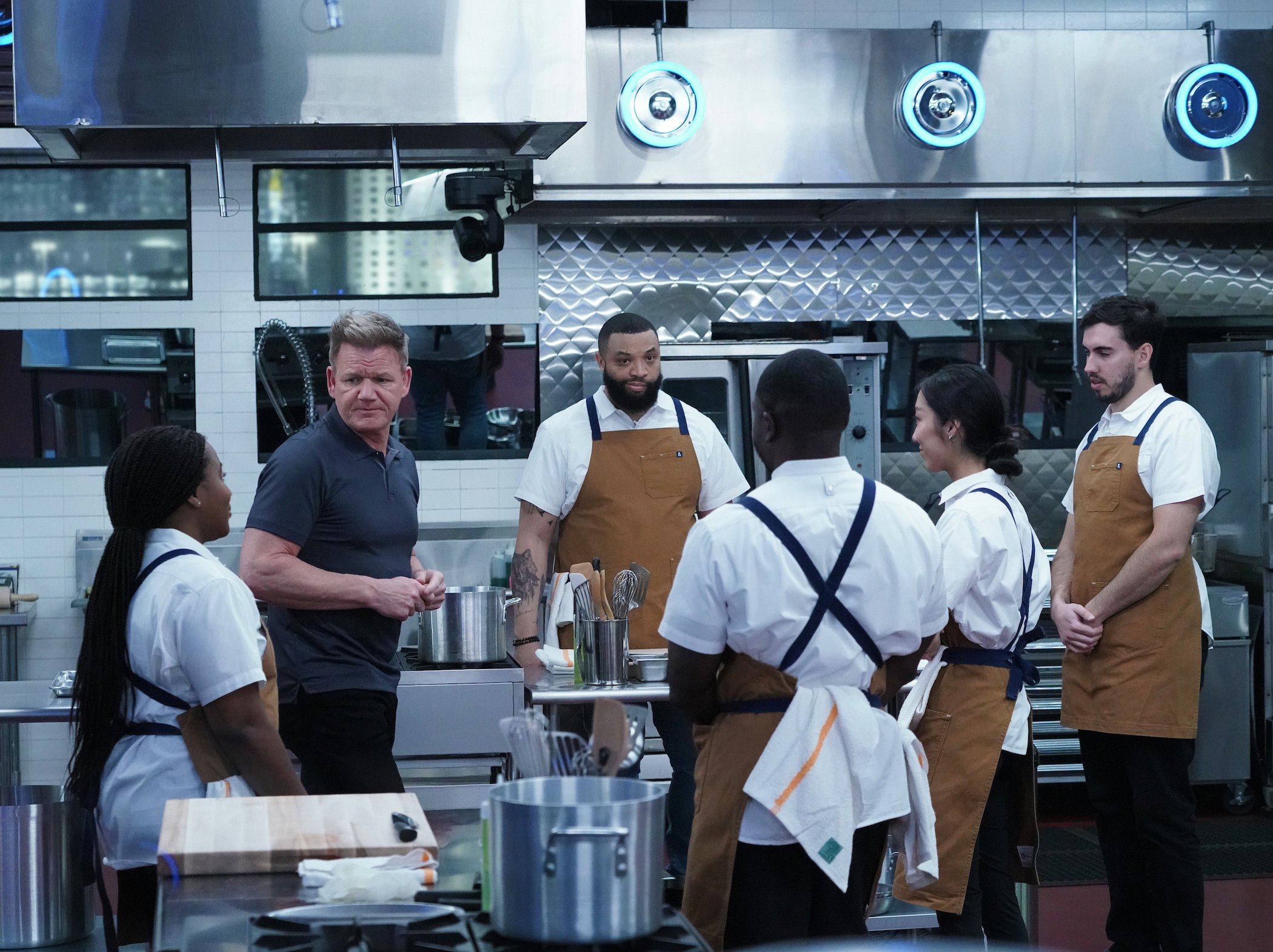 With the grand success of Gordon Ramsay's new cooking competition, is it possible for Next Level Chef to replace MasterChef?
According to Deadline, Next Level Chef Season 2 is officially a go. "We'd like to thank our partners at Studio Ramsay Global, and, of course, Gordon, our talented chefs, and our amazing crew, for an epic season 1," Rob Wade, President, Alternative Entertainment & Specials, at Fox Entertainment, said. "And we know season 2 will continue to be 'next level' television."
"With audiences as excited about the new show as we are, we can't wait to introduce another group of incredibly talented chefs in season 2," Ramsay also said.
MasterChef fans can rest easy, as the fan-favorite series from Ramsay will also return. Deadline reports MasterChef Season 12 is in the works. "Even in its 11th season, this show continues to impress by sustaining Fox's success on Wednesdays this Summer," Wade noted. "We anticipate this momentum to continue next year when MasterChef returns for a much deserved season 12."
It seems fans can anticipate the new season of MasterChef to air in summer 2022.
Gordon Ramsay's new show takes serious planning — and money
MasterChef brings home cooks together to create tasty dishes, and it doesn't require the setup that Next Level Chef needs. With Next Level Chef Season 2 on the horizon, it seems Fox is willing to shell out major money to make it happen.
"This set is 90,000 tons of steel, 105-feet tall, and has three kitchens," Gordan Ramsay told Thrillist. "There were gas lines being built to power that kitchen—and I'm not talking about a gas container that sits under the bench, I'm talking proper gas lines."
"So, it was a big production and it cost literally $4 million just to erect that steel," he added.
It's unclear whether Nyesha Arrington and Richard Blais will return for the second season, but Ramsay likely wants them back. "I needed the right kind of attitudes on board — judges who weren't overexposed and judges who were hungry to win," Ramsay added. "And by God, do you see that in the prolificness of their teams because they are freaking feisty."
The Next Level Chef Season 1 finale airs March 2, 2022, at 9 p.m. EST on Fox.
Check out Showbiz Cheat Sheet on Facebook!