Nicholas Hoult Compared the 'X-Men' Franchise to 'Skins': 'We're a Big Family'
Skins defined the late 2000s and early 2010s with its revolutionary storytelling. The TV show went off the air in 2013, but it still maintains a cult following. Nicholas Hoult was one of the lead stars in the series and also held a significant role in the X-Men franchise. The star once compared the two projects saying, "We're a big family."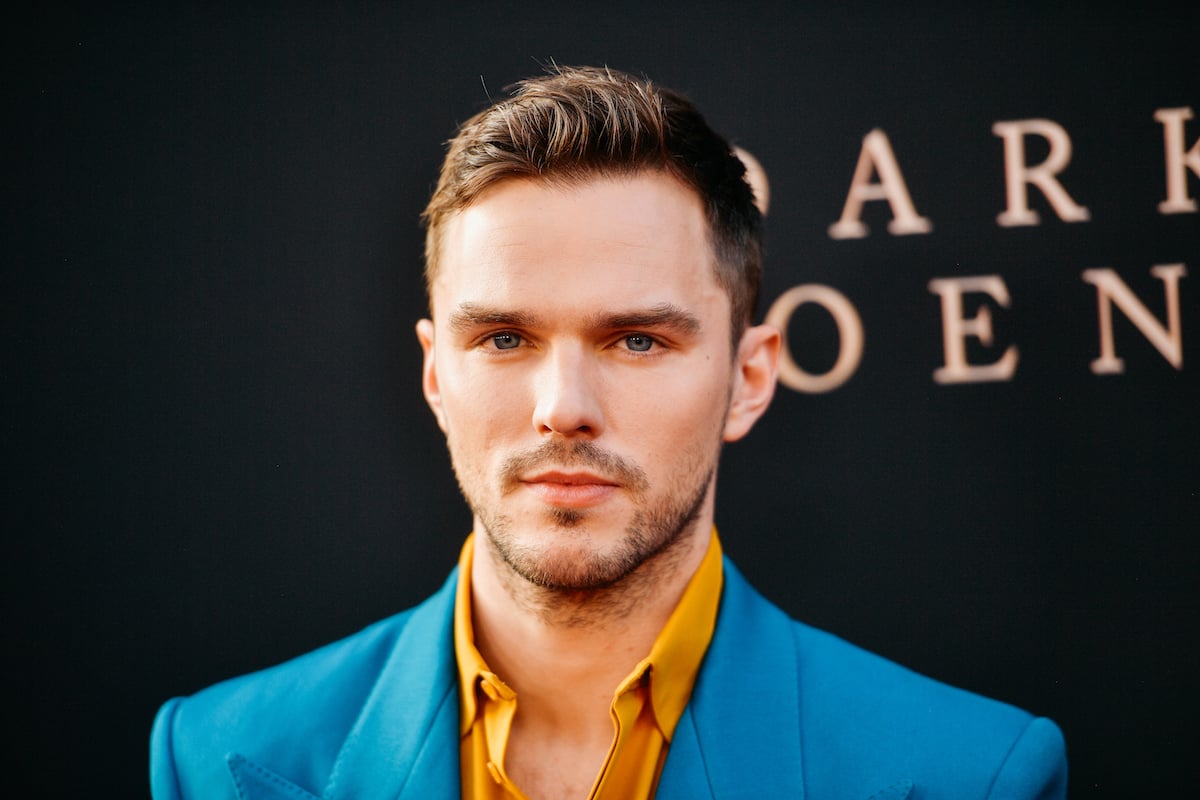 Nicholas Hoult says 'X-Men' and 'Skins' costars are a big family
Hoult is one of the most recognizable faces in Hollywood, thanks to his roles in blockbusters like Mad Max: Fury Road and X-Men. The actor appeared in the British TV series Skins for two seasons playing Tony Stonem, a narcissistic, manipulative character whose charm and good looks help him get away with his bad behavior.
Hoult was initially against playing the character and identified more with the supporting role of Sid. However, his performance was adulated and helped him gain widespread attention. Hoult landed a part in Mad Max: Fury Road in 2010, but due to the movie experiencing hurdles, he looked for jobs elsewhere, landing a role in X-Men: First Class as Beast.
The movie did well at the box office earning $353 million on a $160 million budget. He reprised his role in X-Men: Days of Future Past in 2014 and returned for X-Men: Apocalypse and Dark Phoenix in 2019. Years later, Hoult compared his two top projects, Skins, and X-Men, saying, "We're a big family. We've been doing those movies since we were 20 years old."
Hoult further noted that the Skins cast grew up together like those in X-Men did. "It's been a good eight, nine years making those movies. We've all got to get along. We've all got to have fun."
Where are the 'Skins' actors now?
Skins cast members included Hoult, who played Tony, Kaya Scodelario, who played Hoult's on-screen sister Effy, Daniel Kaluuya, who played Posh Kenneth, and Dev Patel, who played Anwar. The cast members have gone on to achieve significant career milestones since the British show went off the air.
Scodelario has appeared in The Maze Runner, Pirates of the Caribbean, Wuthering Heights and Extremely Wicked, Shockingly Evil, and Vile. Kaluuya was one of the show's contributing writers and also had the role of Posh Kenneth. The actor has appeared in high flying projects such as Doctor Who, Sicario, Johnny English: Reborn, and Get Out. He also made his entry into the MCU in 2018 with his role in Black Panther as W'Kabi, King T'Challa's friend.
Dev Patel might be known for his role on Slumdog Millionaire, but he has had several other huge projects. The actor was a mainstay on HBO's The Newsroom before its cancellation. He also appeared alongside Rooney Mara and Nicole Kidman in Lion, for which he received a BAFTA and Oscar, Golden Globe, and Screen Actors Guild nods.
Hoult has also had his fair share of success outside his involvement in the Mad Max and X-Men franchises. He got a chance to play Beast in a noncredit cameo in Deadpool 2 and also played inventor Nikola Tesla in The Current War. Hoult also got more popular by playing Patrick Blackwell in Those Who Wish Me Dead.
Have the cast of 'Skins' ever reunited?
Skins castmates are all reportedly still close, especially the show's ladies. In 2019, Metro reported that Scodelario took a vacation with her Skins' castmates Lily Loveless, Klariza Clayton, and Megan Prescott. The actor shared pictures of the mini-reunion from their holiday, casually chilling on a private boat in Mauritius.
The gents almost had a reunion at the 2021 Golden Globe Awards as they were all nominees in different categories. However, the reunion didn't happen or was never reported.
RELATED: Why Elle Fanning and Nicholas Hoult's Kissing Scene on 'The Great' Cracked Them Up