Nick Cannon Wants Mariah Carey Back Despite the Impending Arrival of His Eighth Child
Nick Cannon wants that old thing back, or at least that's what his new song alludes to. The Wild N' Out host debuted a new single where he raps over a sampled beat of a classic Mariah Carey tune. In the song, Cannon expresses regret over a lost relationship, which leads Carey's lambs to believe he's speaking of her. It's odd for many to digest as Cannon has been happily frolicking around a polygamous lifestyle of sorts since their split.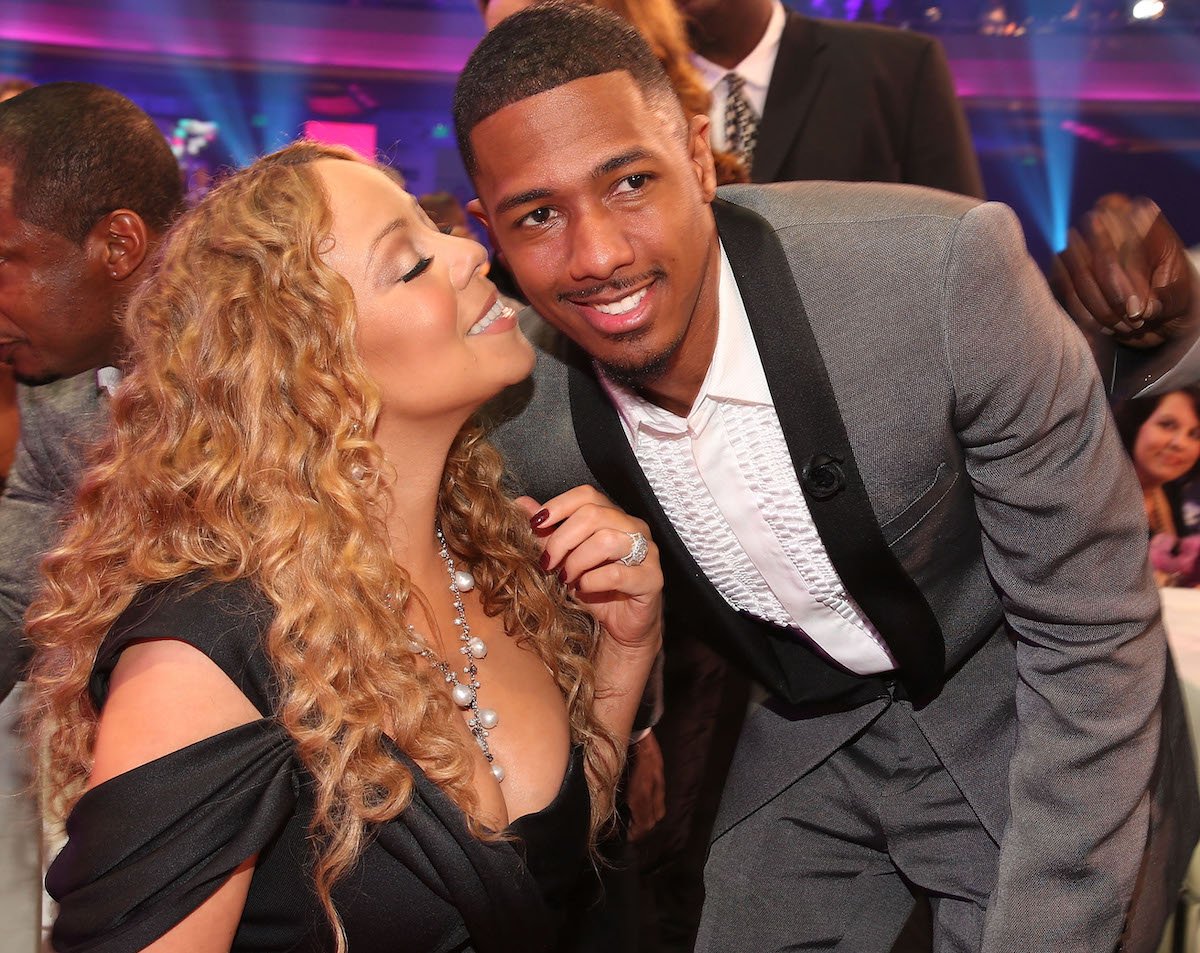 Nick Cannon samples Mariah Carey's song for his latest single
On Valentine's Day, Cannon treated fans to his new single, "Alone." According to Complex, the song doubles as a tribute to Carey. Over a sample of Carey's "Alone In Love," a song off Mariah's 1990 self-titled debut album, Cannon reveals there are lingering feelings. 
In the song, he raps: "I say I'm cool when I know I miss it/I'd trade it all for the case/If I could have you back/If I could go back to where we started at/As much as I want you back/It's probably better where you at."
The song is the first single from Cannon's upcoming mixtape. "This is the gospel of my broken soul," he said in a statement. "This is as raw as it gets."
It's hard for some to understand how Cannon can rap about feeling alone when he's chosen a non-monogamous lifestyle. Since his divorce from Carey, he's been vocal about feeling like monogamy is a "eurocentric" concept and notes that he doesn't believe in marriage. He's had several children with several different women, recently confirming he's expecting his eighth child. Four of his children were all born within the same year. Cannon says all women involved understand and accept his lifestyle. He also doesn't plan on slowing down on having children, saying he'll have as many as he can.
What Mariah Carey says caused her and Nick Cannon's split
Carey and Cannon's relationship was a whirlwind. They married within six weeks of dating one another. The singer longed to become a mother and eventually gave birth to twins, Moroccan and Monroe. In her memoir The Meaning of Mariah, Carey explained that the overwhelming pressures of adjusting to life as a mom, wife, and megastar – as well as Cannon's hectic work schedule – became too much to handle.
"Along with double the joy came double the responsibility," Carey writes. "It was a lot of work and a lot of having to be home and available. Making the necessary adjustments to being working parents in entertainment took its toll on our relationship, and the end of our marriage came fast, as it began."
Carey admits that the divorce was more brutal than it needed to be because of her and Cannon being in pain over their split. Despite an existing prenuptial agreement, it took several years to finalize. The former couple spent hundreds of thousands of dollars in unnecessary legal fees. In the end, they've chosen to keep their children as their priority. 
Carey has regrets about the way things went. "Honestly, I think Nick and I could have worked it out between the two of us, but egos and emotions got inflamed," she confesses. "It was tough."