Nick Viall Thinks Colton Underwood Threw 'Bachelor' Producers 'Under the Bus' in His New Book
The world of The Bachelor is long, winding, and complicated. While it's been awhile since Colton Underwood took center stage as the lead on the show, his recent book, The First Time, goes over his experiences. And those who keep up with Bachelor Nation know Underwood has long been known as the lead who went on to the show still holding on to his virginity.
Now, times have changed. Underwood is willing to talk about his virginity — or possible lack thereof — in his memoir. But not everyone's happy about the discussion. Former Bachelor Nick Viall took to his podcast, The Viall Files, to talk about the hot topic. And he thinks Underwood was willing to throw producers under the bus when it came to talking about virginity on the show.
Colton Underwood's virginity became a hot topic on his season of 'The Bachelor'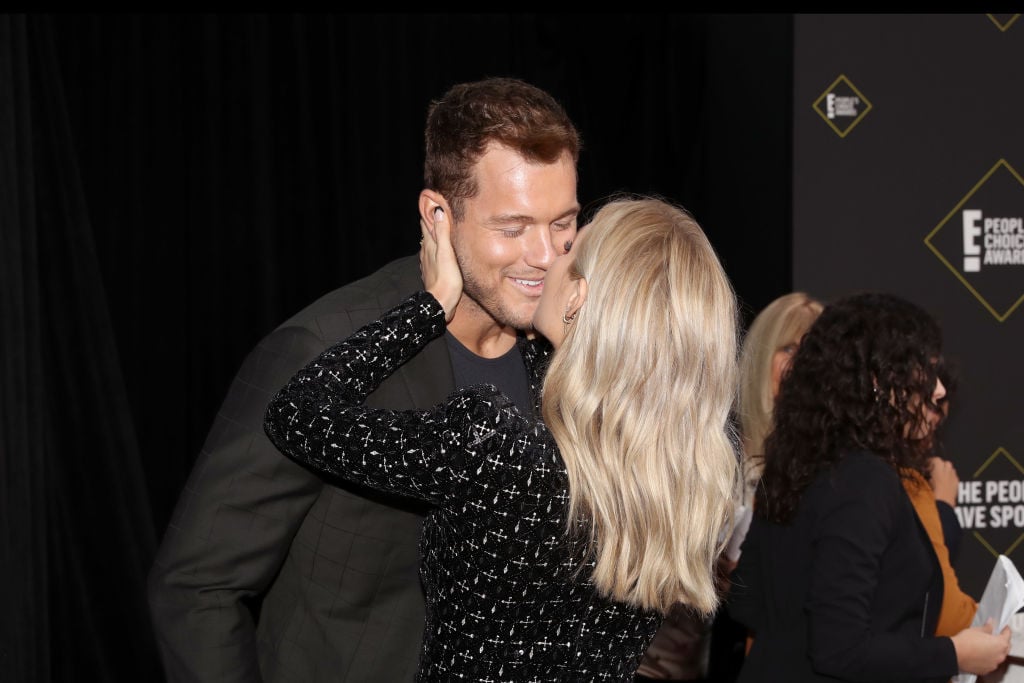 Peter Weber became known as The Bachelor who was open and honest about his sexuality thanks to Hannah Brown exposing their romps in a windmill. But Underwood was seemingly the opposite. While Underwood noted he wasn't saving sex for any specific reason, he noted at the beginning of his Bachelor journey that he was a virgin. And it became a hot topic of conversation on the show.
"My virginity became my identity on the show," Underwood told People. "I dealt with it, and I laughed at [the jokes], but I'm a lot more sensitive than people think. I could laugh things off, but it was also like, 'Let's keep this about finding love and not about getting me laid.'"
He also noted to the publication that the constant speculation wore on him. And he hit a seriously tough moment when he spent the night with contestant Tayshia Adams in the Fantasy Suite. Ultimately, the two chose to not have sex. "I felt so dirty. And I got to a point where I was like, 'I can't do this,'" he said.
Underwood teases details of his sex life in his memoir
Underwood has remained secretive about his sex life. And with a title like My First Time, many of his fans assumed he would talk about intimate details in his book. But it seems he still narrowly avoided the topic. While he touches on his sexuality, he still doesn't say whether his virginity has remained intact.
Page Six reports Underwood has an entire chapter about his experience in the Fantasy Suites — and it's titled "What Happened in the Fantasy Suites." Unfortunately, it basically starts and ends with the title. The publication notes Underwood wrote, "None of your business," in the chapter.
"No one talks about their sex life unless they don't have one," Underwood says in another chapter.
He does have moments where he alludes he's been sexual with Cassie Randolph, though. Underwood wrote that due to the all-glass shower in the suite, "There was no doubt we were going to end up naked in front of each other."
Nick Viall thinks how Underwood discussed it was disingenuous
Fans who read the book looking for intimate details might be upset there aren't many. And Viall also spoke about this on an episode of his podcast.
"Colton introduced his virginity. He shared that. It was up to him. He didn't have to do that, and so you get to talk about it and decide what's enough and not enough. He used his virginity storyline to be The Bachelor," Viall says. "That was a compelling storyline. And he knew that. … And so all of a sudden decide when it's not OK, and to throw producers or the show under the bus suggesting that they went too far, I don't know. I'm not a huge fan of that."
Viall then noted that Underwood "owes the show a lot," as it's given him a platform for his charity, book, and fan base. "Reading his interviews and the parts of the book that are read, it seems very revisionist history," Viall added. "It's almost like he's blaming the show [for] the very things he's also doing."
We're not sure if Underwood will respond to any of Viall's critiques. And we're curious to hear how other Bachelor Nation stars respond to Underwood's book.
Check out Showbiz Cheat Sheet on Facebook!