Nicki Minaj: 'Anaconda' Once Banned in Israeli City for Being Racist
Nicki Minaj's "Anaconda" inspired lots of controversy but fans were surprised when an Israeli city banned it from some events for being racist.
Even in an age of relative sexual liberation, Nicki Minaj's "Anaconda" courted some controversy. Music critics debated whether or not the song empowered women and promoted body positivity. At the same time, many fans just took it as a fun song about the posterior, akin to Queen's "Fat Bottomed Girls" or the Black Eyed Peas' "My Humps."
Some critics of the song just preferred not to listen to it. On the other hand, the town of Nahariya, Israel, banned it from a series of events. They accused the song of promoting racism and homophobia. Interestingly, their anger towards the song directly contradicts Minaj's reasons for writing it.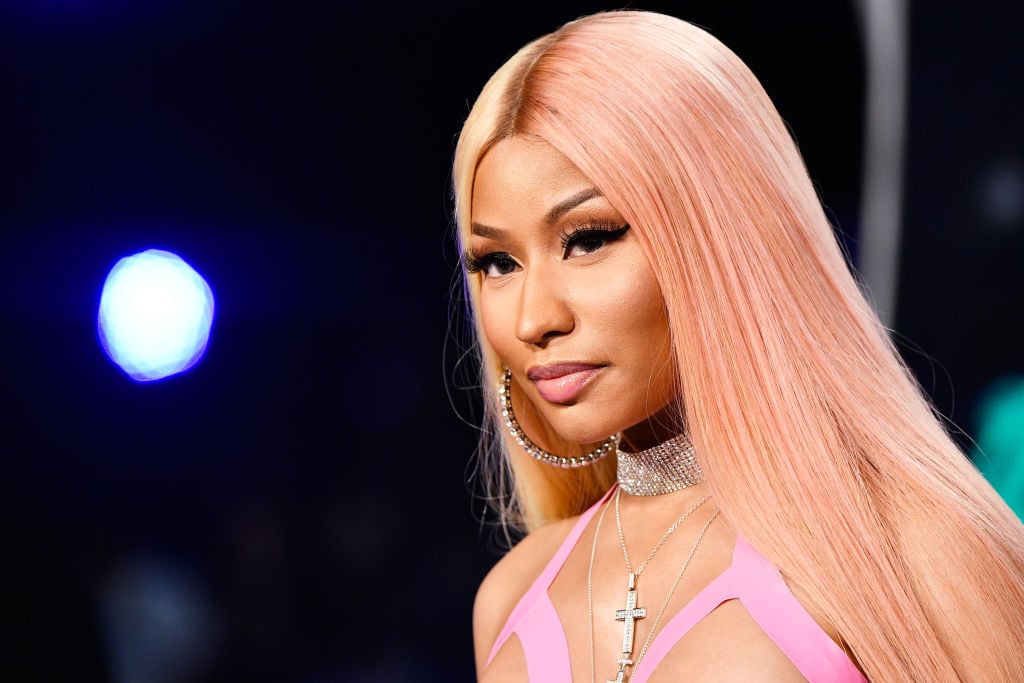 The Israeli city which called 'Anaconda' racist, sexist, and homophobic
Nahayira is a coastal city near Israel's Lebanese border. For several years, it held a series of events called Nahariya Village which includes concerts, sporting events, dance parties, and other activities for teenagers. Haaretz reports the city holds the events "to enable the city's younger generation to fill their lots of free time over the summer [by partaking in] a variety of activities and shows under the supervision of counselors and parents."
Nahariya Village sounds wholesome enough. Consequently, it appears they wanted music at the event to live up to this wholesomeness. In 2015, the city banned "Anaconda" from Nahariya Village. According to The Forward, the municipality alleges the song promotes "a culture of rape [and the] humiliation of women." The city also felt the song is "full of racist words, insults, sexism, and homophobia."
That's quite a list of charges! Most people would understand banning a risque song like "Anaconda" from an event if you want to keep things PG. However, many fans were surprised to learn the song was being referred to as racist and homophobic. The track actually doesn't mention LGBTQ people in any way.
Other pop hits banned in Nahariya city
Minaj's "Anaconda" was not the only song the city of Nahariya banned from Nahariya Village. Another song banned from the events was "Worth It" by Fifth Harmony. The city decried "Worth It" for supposedly promoting prostitution even though there is nothing in the lyrics of the song about prostitution. It seems the city had a knack for interpreting songs in somewhat unconventional ways.
In addition, other songs banned from Nahariya Village include the Jason Derulo/Snoop Dogg collaboration "Wiggle" and Robin Thicke's highly controversial hit "Blurred Lines." Unlike "Anaconda," "Blurred Lines" was widely interpreted as promoting rape culture. It seems the city of Nahariya was very uncomfortable with the pop and rap music of the mid-2010s.
Nicki Minaj's intent when writing 'Anaconda'
Interestingly, the reaction to "Anaconda" in Nahariya stands in contrast to Minaj's intent when writing the song. According to NME, Minaj said she wanted "Anaconda" to have a melody so great people would "go along with [it]" regardless of whether they understood its lyrics or not. The city of Nahariya had a very negative reaction to the song in spite of its catchy melody. To some, "Anaconda" is an affront to human decency but to others, it's a quintessential club jam.
How to get help: In the U.S., call the RAINN National Sexual Assault Telephone Hotline at 1-800-656-4673 to connect with a trained staff member from a sexual assault service provider in your area.
Also see: What Did the Rapper Who Inspired 'Anaconda' Think of Nicki Minaj?