Nicki Minaj Confirms Pregnancy on Instagram, Fans Can't Stop Gushing About Her Dream Coming True
Nicki Minaj is preggers!
Nicki Minaj—a.k.a. Mrs. Petty—just made a major announcement on social media and fans are freaking out in a good way. The "Megatron" rapper is expecting her first child, and the internet will probably be on fire for the next few hours about the news.
Congratulations messages are officially rolling in for Minaj.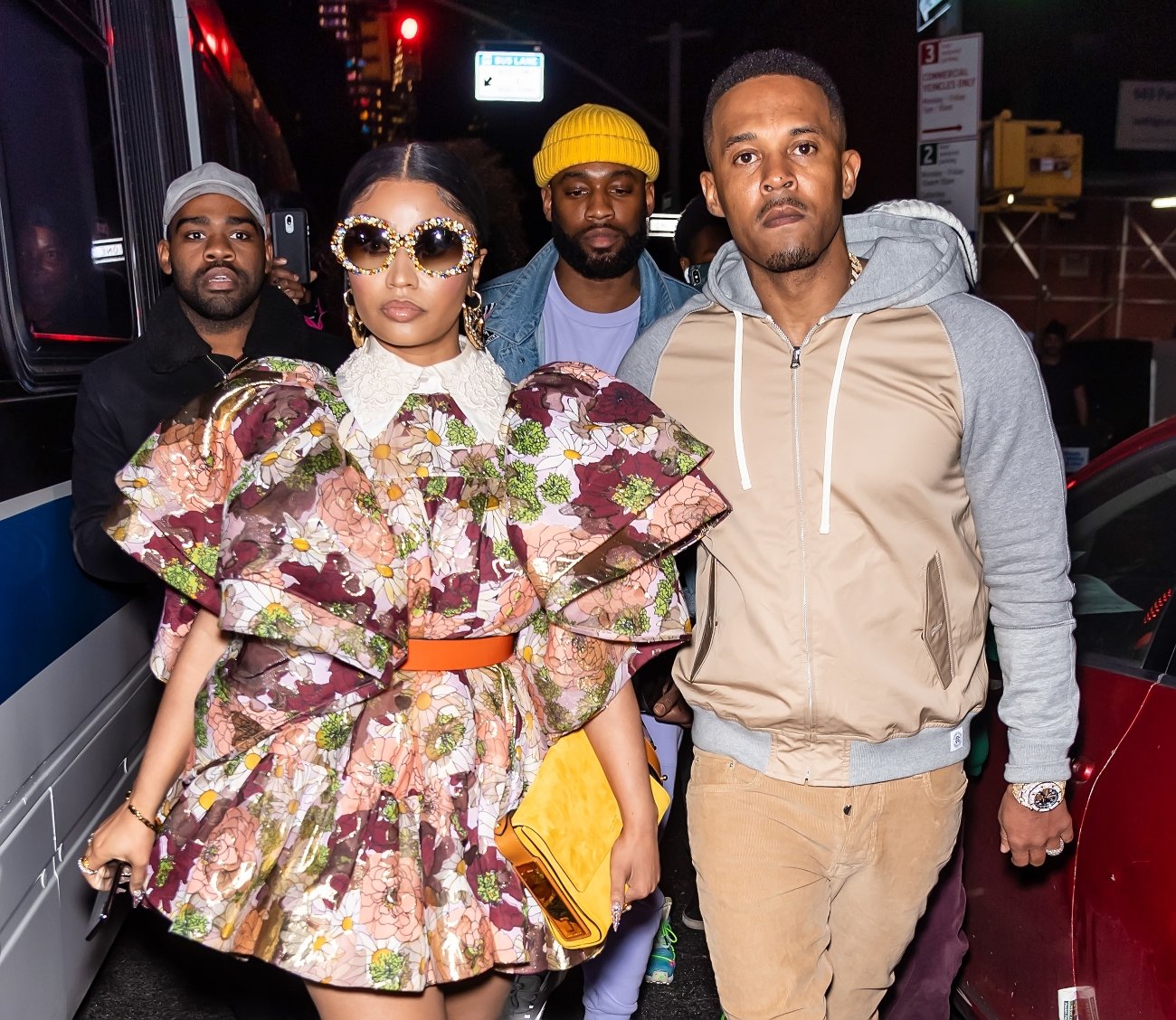 Fans suspected Nicki Minaj pregnancy after 6ix9ine video
During the past few months, Minaj has been quieter than usual on social media, save for a few posts about new singles. Many assumed she was simply occupied with dropping hot remix verses for singles such as "Say So" and "Trollz."
She appeared in Tekashi 6ix9ine's video for "Trollz" wearing pasties and ruffled briefs, part of which were concealing her belly, setting off baby radars for fans.
Footage and photos from the video had fans wondering if the rap queen was expecting. Some of Minaj's social media followers asked her about it but before now, she's been quiet. It seems everyone was right.
Nicki Minaj announces pregnancy with photo
Minaj posted a picture of herself on Instagram cradling her pregnant belly. Clad in a flower bikini, Minaj is smiling, and she captioned the photo with "Preggers." That is all. Fans and friends are celebrating the news and showering her with love and congratulations.
Among the well-wishers are Lala Anthony, Halle Berry, Oscar de la Renta, Sam Smith, Spice, Tinashe, Lil Nas X, and Kristin Cavallari.
Minaj's adoring Barbz can't stop raving about the news. On Twitter, the celebratory comments are nonstop. One person wrote, "Omg nicki's pregnant many happy wishes to her and her baby."
"Omg nicki is pregnant we're getting a baby barb," tweeted another. Another fan added, "Imagine being able to flex and say my mom is nicki minaj and my auntie is ariana grande. Damn."
Nicki Minaj talked about being a mom years ago
This will be Minaj's first child with Petty, and motherhood is something she's spoken about in the past. Way back in 2014, the 37-year-old did a candid interview with Complex magazine and spoke about becoming a mom and a "housewife."
Looking back, perhaps her words could be considered prophetic, as she is a chart-topper and has four studio albums under her belt. Here's what she told Complex about her biggest fear:
If I'm done with my fifth album and I don't have a child by then, no matter how much money I have, I would be disappointed, as a woman, because I feel like I was put here to be a mother. I have definitely put off the wife thing because I don't want people in my business. I'd rather not do anything that's going to be on paper but I definitely will be married before I have my baby. I want to make sure I do it in that order. I've always felt like that since I was young; my mother always put that in my head. By the fifth album, I will have walked down the aisle and I will at least be on baby number one, possibly baby number two. [Laughs.] And have $500 million.
Minaj also discussed motherhood in the MTV documentary, My Time Now, where she stated she wanted to be established in her career and then become a mother.
Now that the cat is out the bag, fans can speculate about whether Nicki Minaj is having a boy or girl, and wait for a hot song about her journey. She and Petty have been married since October 2019.