Nicki Minaj Defends Will Smith for Slapping Chris Rock at the Oscars
TL;DR:
Singer Nicki Minaj weighed in on Will Smith slapping Chris Rock at the Oscars.
Minaj hopes Chris Rock didn't know Jada Pinkett Smith has alopecia when he called her G.I. Jane 2.
Minaj supports Will defending Jada.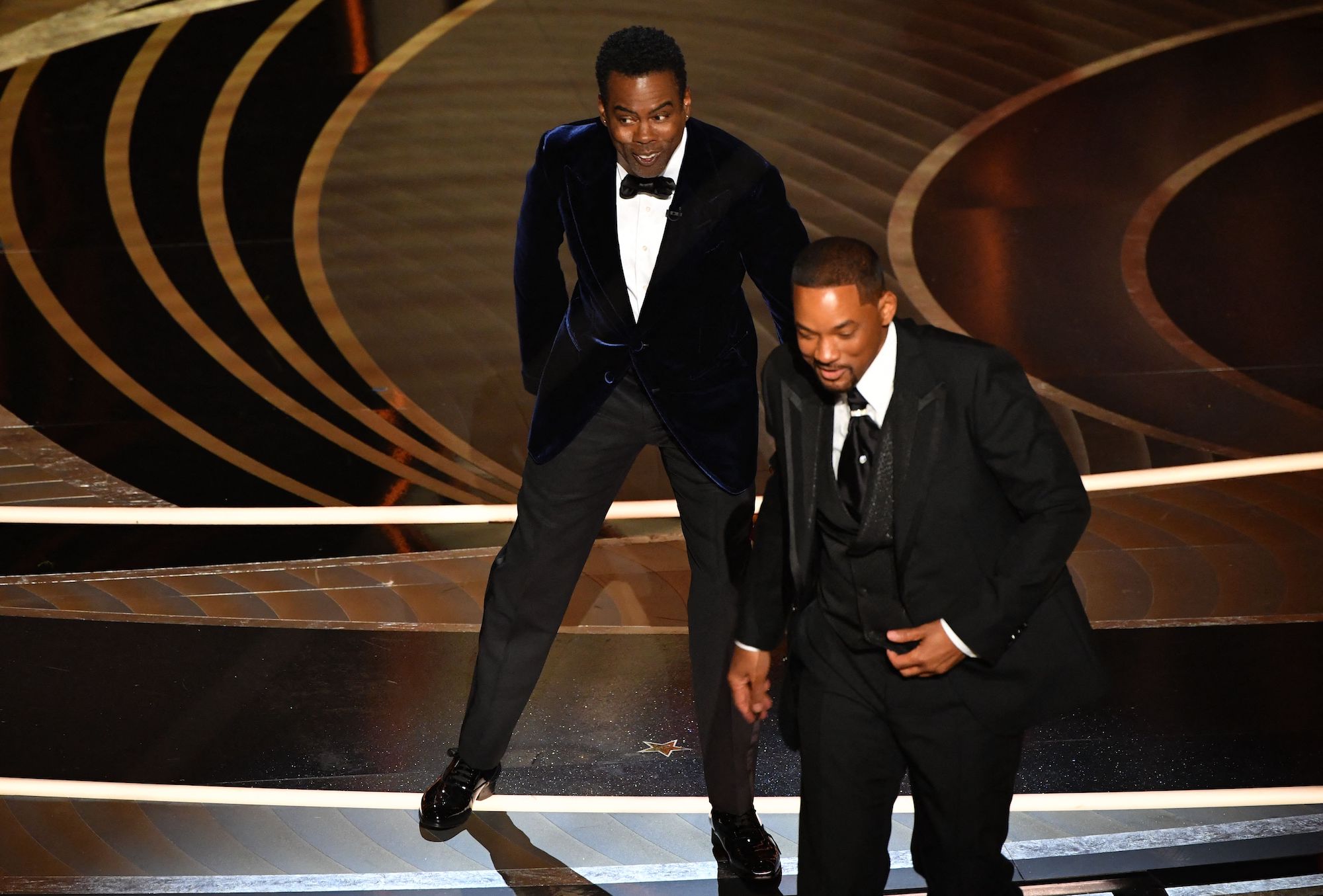 When Will Smith walked up to the stage and slapped Chris Rock, it overshadowed everything else that happened at the Oscars. A lot of celebrities weighed in on the incident on Oscar night. On Monday Morning, Nicki Minaj defended the Smiths, both Will and Jada Pinkett Smith. 
Minaj tweeted a thread about the Oscars incident on March 28. Here's why she thinks Will was justified in getting physical when Rock joked about Jada's condition. 
Nicki Minaj hopes Chris Rock didn't know Jada Pinkett Smith has alopecia
Minaj began her tweet saying, "I love Chris Rock." She gives him the benefit of the doubt that maybe he did not know Jada has alopecia. She has spoken publicly about her condition and hair loss since 2018. However, Minaj said someone at the Oscars should have known and prevented that joke from happening, even if it was a Rock ad lib..
RELATED: 'Fresh Prince of Bel-Air': Will Smith Admits He Almost Assaulted an NBC Executive
Nicki Minaj empathized with Will Smith's feelings for Jada Pinkett Smith 
Minaj continued to contextualize what she feels Oscar viewers witnessed. When Rock first made the joke, Will and Jada tried to play it off and even laugh along. But within seconds, it became too hard to bear. Minaj said it was an "eye-opening" example of real time emotions.
"The husband gets a front row seat to his wife's pain," Minaj tweeted. "He's the 1 consoling her… drying her tears behind closed doors when those cameras go off. Social media has made ppl feel that these 'husbands' won't ever run into them in real life." 
RELATED: Will Smith Recalls 'One of the Greatest Arguments' with Jada Pinkett Smith
Minaj continued to relate to Will.
"You just got to witness in real time what happens in a man's soul when he looks over to the woman he loves & sees her holding back tears from a 'little joke' at her expense," Minaj tweeted. "This is what any & every real man feels in that instant. while y'all seeing the joke he's seeing her pain."
Will Smith's actions may be a warning 
Minaj concluded by expressing empathy towards Jada. She suggests others reconsider making such casually hurtful jokes or face repercussions similar to Rock's.
"Imagine what it must feel like to be losing your hair to the point where you have to shave it bald," Minaj tweeted. "You think that's easy to deal with for anyone? You don't think she's cried about that many times? 2022 y'all gon have to see these men about those jokes you made about their wives."
RELATED: Oscars 2022: Chris Rock Isn't Pressing Charges Against Will Smith After Slap, LAPD Says