Nicki Minaj, Mariah Carey, and 5 Other Celebrities Who Have Practiced Celibacy
Celebrities often have their pick of the dating pool but when it comes to sex, some don't want anything to do with it. Ahead, find out who in the entertainment industry has practiced celibacy at one time or another. 
Jonas Brothers
Kevin, Nick, and Joe Jonas, aka the Jonas Brothers, once wore promise rings to indicate they were waiting to have sex until marriage. They donned the rings in their teen and young adult years and they became a big part of their wholesome image. But eventually the brothers decided to stop wearing their promise rings. 
During a 2019 appearance on The Late Late Show With James Corden, the brothers talked about their promise rings during the popular segment "Carpool Karaoke."
They explained the rings weren't supposed to be a big deal but they became one only after an interviewer asked about them. Joe, who is now reportedly expecting his first child with his wife Game of Thrones actress Sophie Turner, said the rings were a normal part of the church they attended as kids. 
"Purity rings were to wait for the right person when the time is right," he said. "It came natural for everyone we grew up with to go through this and get one and say, 'I'm going to wait for the right person,' some people say, 'I'm going to wait until marriage.' But when you're like 15, 16, and you start dating, and you go 'wait a minute, what did I say I'm going to do?'"
Nicki Minaj
In a 2012 interview with Complex, the "Yikes" rapper famously remarked she'd been too busy for sex. "I just don't have time," she said.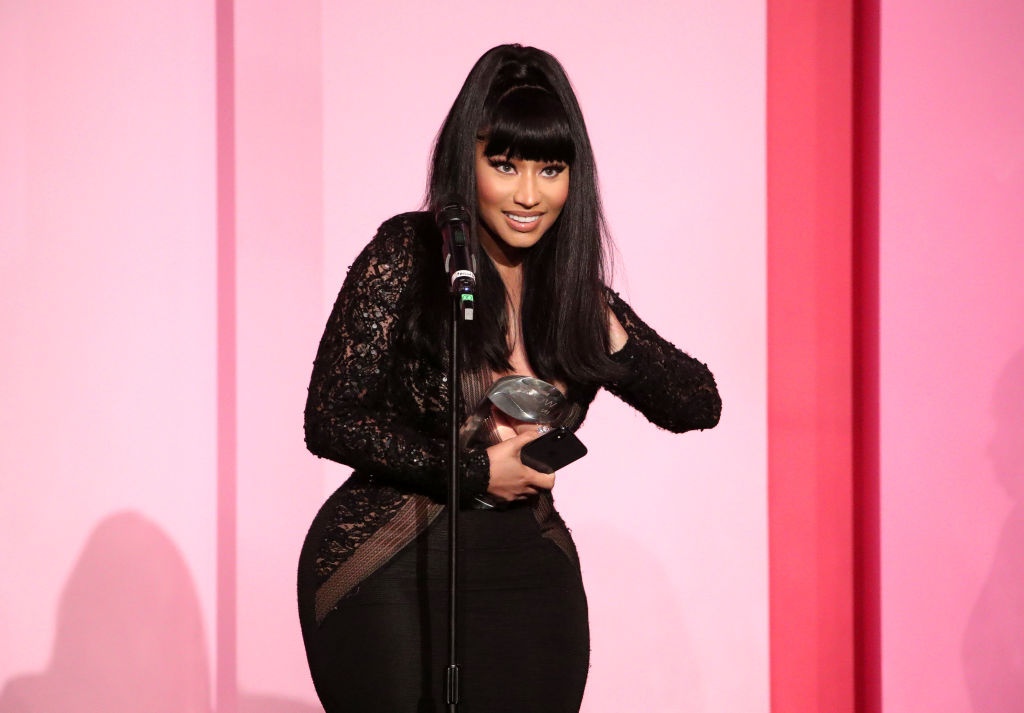 Adriana Lima
During a 2006 interview with GQ, supermodel Adriana Lima shared her plans to wait until marriage to have sex. "Sex is for after marriage," she said before adding that anyone she dates has "to respect that this is my choice." She continued, saying, "If there's no respect, that means they don't want me." 
At that time Lima had been dating basketball player Marco Jarić. The two got married in 2006 and had two children together before splitting up, according to E! News.  
Mariah Carey
During a 2008 interview with Mirror, the singer shared that she and her then-fiance Nick Cannon had decided to abstain from sex until marriage. 
"We both have similar beliefs, and I just thought that it would be so much more special if we waited until after we were married," she said. 
The couple married and became parents in 2011 when they welcomed twins. They later filed for divorce in 2014 before finalizing their split in 2016.
Ciara 
Before the singer married Russell Wilson in 2016, Ciara and her husband-to-be decided to wait until after their wedding to have sex. In 2017, she opened up about the decision during an interview with Cosmopolitan South Africa. 
"I really believe that when you focus on a friendship, you have the opportunity to build a strong foundation for a relationship—and once you know you're really great friends and you're what we call 'equally yoked,' where you share the same values or the same outlook on life, it kind of sets the tone," she said. "Knowing that you'll always have the friendship and that you can always go back to it is very important, and very powerful."