Nicki Minaj's HBO Max Docuseries: Here's Everything We Know About it So Far
The Barbz are definitely happy about an announcement made by Nicki Minaj and HBO Max today. The influential rapper will be the subject of an upcoming docuseries that is set at the streaming service from WarnerMedia. The announcements and details came down on Friday.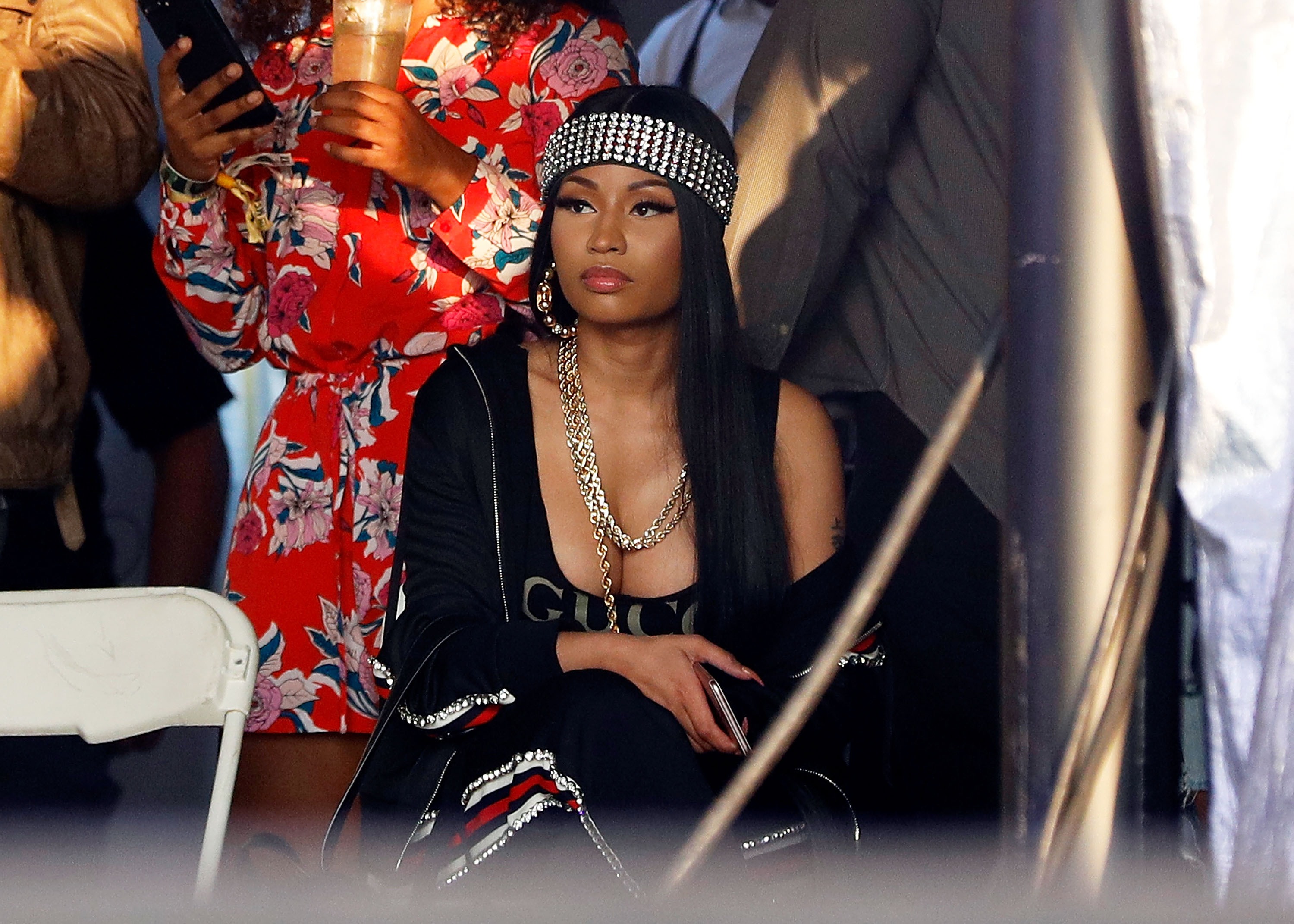 Nicki Minaj announced the docuseries in a video
In a video that was posted on her Twitter and Instagram, Minaj broke the news to her fans that the docuseries would be coming to HBO Max. The docuseries is from BRON Life, a non-scripted division of BRON Studios.
She wrote in the Instagram caption, "I am beyond grateful & excited to share this news with you guys today. I couldn't be more thrilled to have #HBOMAX on board to help me tell my story in this delicate & memorable way. A way that my fans will love forever. This doc is next level. I can promise you that."
RELATED: Nicki Minaj Responds to Lil Nas X Revealing Why He Didn't Admit to Being a Barb
What will the series be about?
Here's the official description of the project, provided by HBO Max via press release:
Each of the six half-hour episodes of this untitled project will explore Nicki's brilliantly creative mind and tell the story of her personal and professional journey. With complete honesty, Nicki will guide viewers through the most challenging and fulfilling times in her life, navigating highs, lows and misguided agendas in her stratospheric rise to fame and her journey to motherhood. Nicki's many achievements include 19 Top 10 Billboard Hot 100 hits, and 114 total entries on the Billboard Hot 100—the record for "Most Billboard Hot 100 Entries Ever by a Female Artist."
The docuseries is directed by Emmy nominee Michael John Warren. This will be familiar territory for Warren, as he helmed the 2004 Jay-Z documentary, Fade to Black. It will be executive produced by Minaj, Warren and Aaron L. Gilbert, Brenda Gilbert and Cassandra Butcher for BRON Life, Irving Azoff and Tommy Bruce, in association with Creative Wealth Media.
BRON Lifew, which focuses "on original docuseries, documentary films and short-form digital content centered around socially relevant themes and topics," is also working on the civil justice series The division also recently announced the civil justice series Homicide or Justified with civil rights attorney Benjamin Crump.
What HBO Max and the director says about the project
Both HBO Max and Warren put out statements along with the announcement of the series.
"Nicki Minaj is a multi-faceted artist, businesswoman, and innovator as well as force to be reckoned with. It's a privilege to bring this project to HBO Max and provide our viewers with unprecedented access to her life," said Sarah Aubrey, head of original content, HBO Max.
Warren added, "I love that this series not only provides an all-access glimpse at one of the most iconic musicians of our generation; it also profiles the brave woman behind the artist, Onika. I believe all of us can learn a great deal from her remarkable professional and personal life. It's an honor to be entrusted with this dynamic story."
The docuseries is expected to debut on HBO Max at some point over the next year.