Nicki Minaj Almost Didn't Attend Her Drama Audition for Prestigious High School Alma Mater
Nicki Minaj encourages fans to always put school first, with this artist even auditioning for a well-known New York City high school. If it wasn't for her mother, though, she might have given up before doing the drama portion of her audition. Here's what we learned about the "Super Bass" rapper.
Nicki Minaj attended New York CIty's LaGuardia High School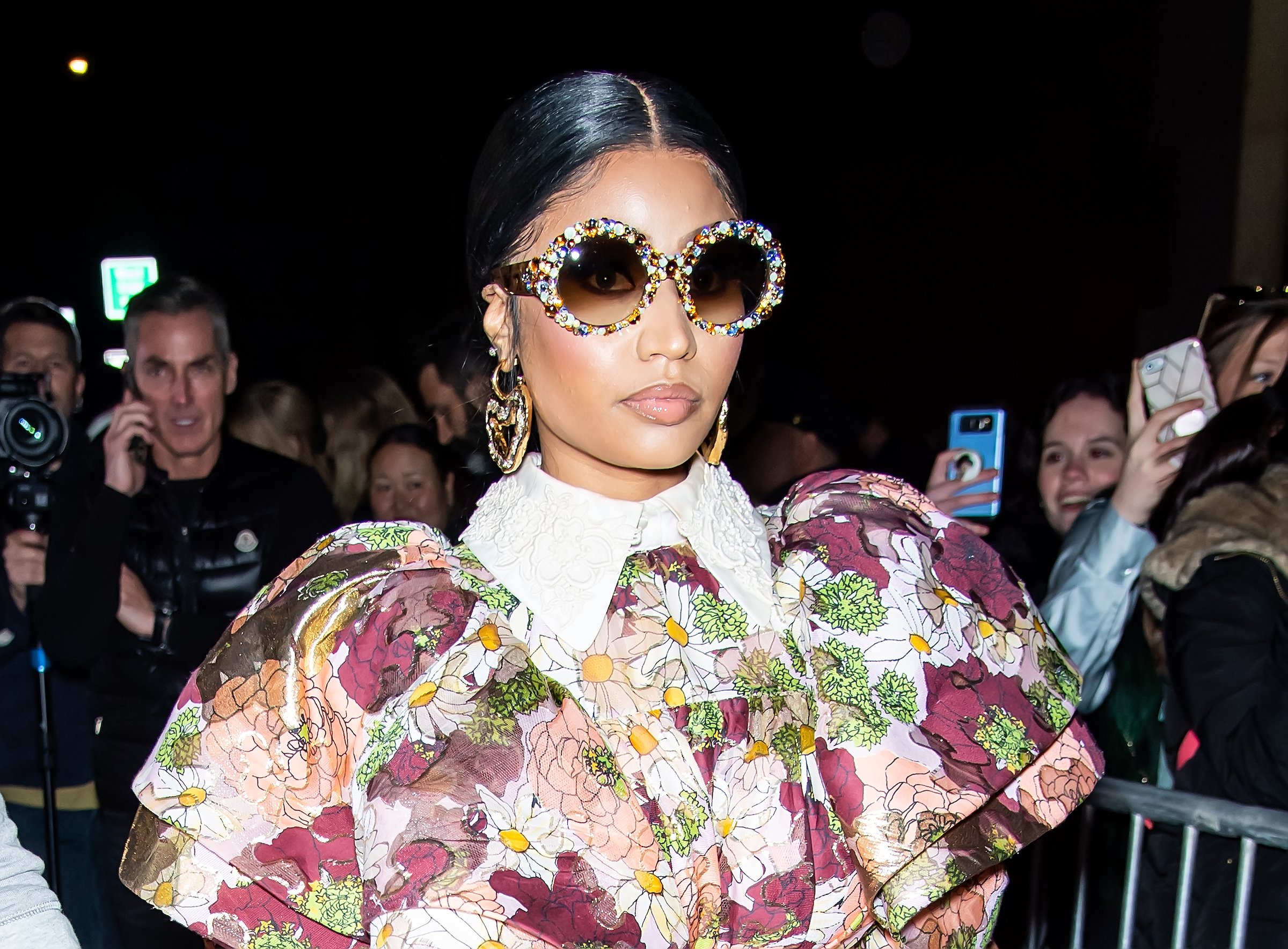 Minaj is the rapper behind "Super Bass," "Do We Have A Problem," and "Starships." Thanks to her Barbz, she earned millions of Spotify streams and sold-out performances worldwide. Minaj is also a proud New Yorker, attending middle and high school in the city.
Before she was a Grammy Award-winning artist, Nicki Minaj was a student at New York City's renowned Fiorello H. LaGuardia High School of Music & Art and Performing Arts.
This high school has an impressive alumni list, including Jennifer Aniston, Timothée Chalamet, Ansel Elgort, and Sarah Paulson. Although she did not receive her college degree, Minaj as a strong advocate for education, especially for young women.
According to Giving Compass, the rapper said she "will pay the full college tuition or remaining student loans for 37 of her fans via her new scholarship fund called Student of the Game." With a challenging audition process, Minaj shared that she almost did not attend this performing arts school. 
Nicki Minaj would've left her performing arts high school audition without doing her drama audition
With a prestigious reputation and an ideal location on the Upper West Side near Lincoln Center, even Minaj struggled with her singing for LaGuardia High School. It was actually her mother that encouraged her to continue her audition.
"I sucked at my singing audition for Performing Arts High School, and I was crying and walking out the door," Minaj tweeted. "My mother had to get really stern with me so that I went back inside and did my drama audition, and they ended up loving me. If she gave me a pity party that day, I would've LEFT and never known."
After graduating in 2000, Minaj almost became an actor, crediting her career path to her high school experience. Of course, she pursued music, becoming one of the greatest rappers in the world in the process.
"If all you get is coddled when you complain, you'll feel the world owes you, and you'll never mentally develop the armor you need to navigate through your career," she continued. "People using sympathy for every rollout isn't going to sustain them over time. You're going to get some hate. That's LIFE."
Nicki Minaj released the song 'High School' in 2012
Some Minaj lyrics and songs were inspired by her experience at school. For her 2012 release, Pink Friday: Roman Reloaded – The Re-Up, the rapper included the song "High School," performed in part by Lil Wayne.
Music by Nicki Minaj is available on most major streaming platforms.
RELATED: Nicki Minaj Ghosted Lil Nas X's Request to Collaborate on His Hit Song 'Industry Baby'