Nicolas Cage: How Much is the Eccentric Actor Worth?
Nicolas Cage was once worth $150 million., but much of that fortune is gone. Here's the eccentric actor's current net worth.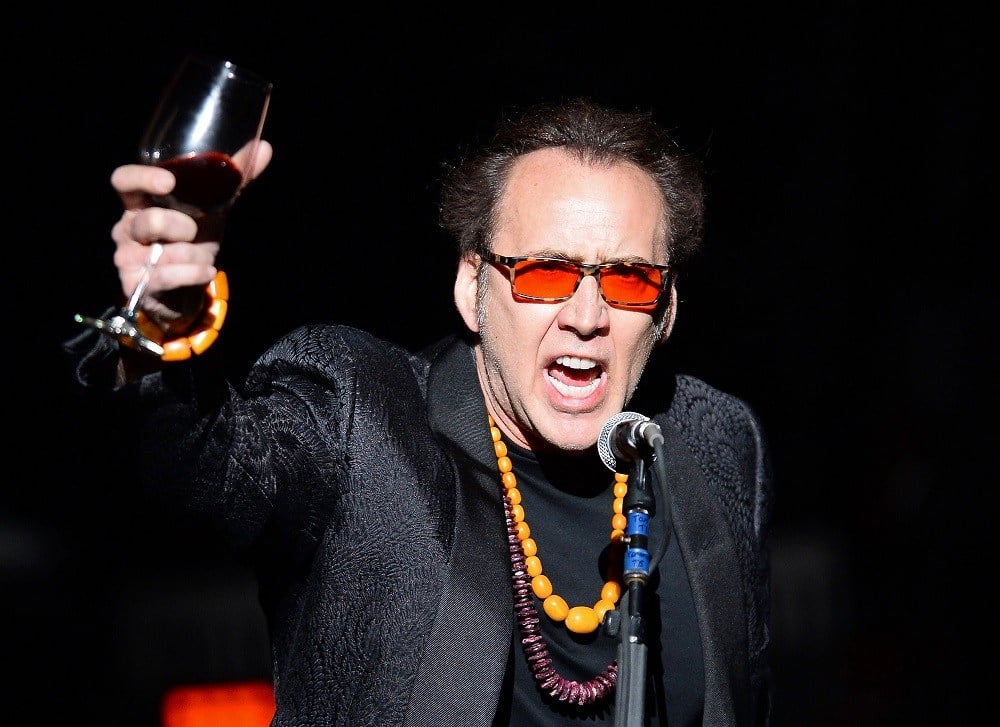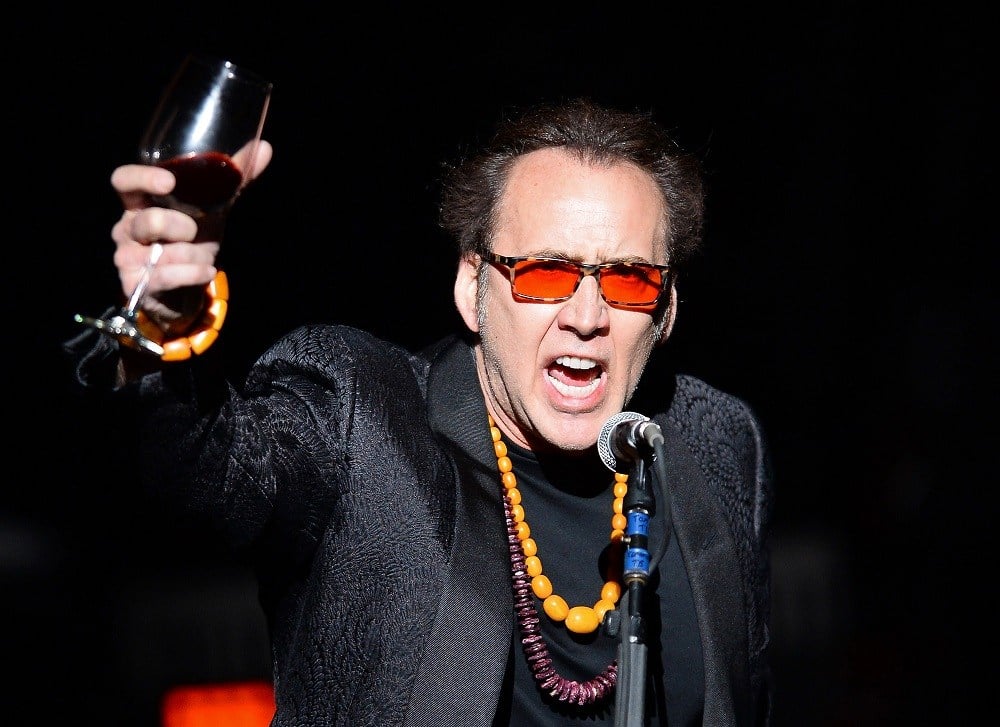 Once upon a time, Nicolas Cage had a net worth of $150 million. He earned this incredible sum by starring in films like National Treasure, Gone in Sixty Seconds, and Windtalkers. In the early 2000s, he commanded a fee of $20 million per movie and quickly amassed a fortune.
However, the eccentric actor made so many bizarre purchases over the years that his net worth quickly dropped. That's what buying castles, a private island, and dinosaur bones will do to a bank account. Still, starting from such a high number has advantages. No matter how ridiculously he spent, Cage still has plenty left in the bank.
How Cage got started
It's no secret that Cage's real name is Nicolas Coppola. He's the nephew of legendary director Francis Ford Coppola (The Godfather, Apocalypse Now). Cage changed his name so he wouldn't feel like he was riding on the coattails of his uncle every time he got a good role. But he quickly made a name for himself in Hollywood.
At the age of 18, he made his debut in Fast Times at Ridgemont High. Roles in Birdy (1984) and Peggy Sue Got Married (1986) gained him further recognition. However, his parts in Raising Arizona and Moonstruck (1987) made him a star. By the mid-1990s, he had honed his craft to the point where his starring role in Leaving Las Vegas won him the Best Actor Oscar.
Movies like Con Air (1997) and The Rock (1996) made him an action star who could command the top fees in Hollywood. But the high salary didn't necessarily agree with him.
Where the $150 million went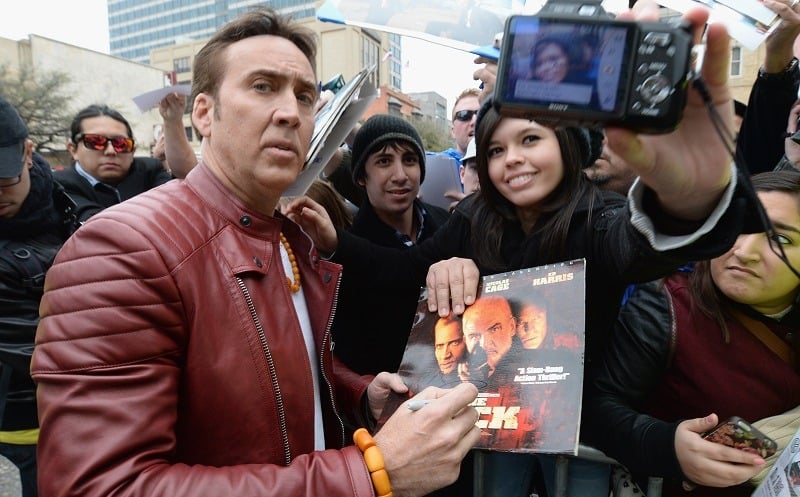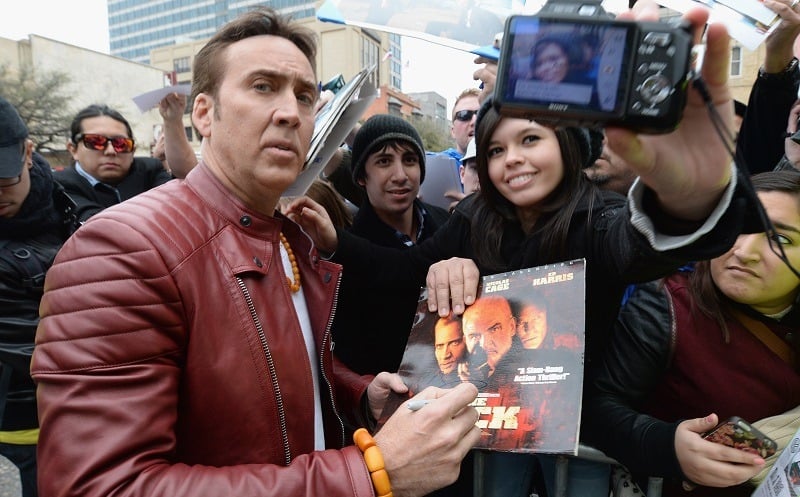 Over the years, stories of Cage's bizarre behavior popped up repeatedly. He's been arrested in New Orleans; he married and divorced Elvis's daughter in the space of a few months; and he bought a 70-million-year-old dinosaur skull for $276,000 after outbidding Leonardo DiCaprio.
Purchases like this one began to drain the actor's fortune. By CNBC's count, Cage spent $12.3 million on two European castles, $3 million on a private island, and $3.4 million on a haunted house in New Orleans. However, those purchases paled in comparison to a Newport Beach estate buy: That cost $25 million.
A $16 million property in Rhode Island and $8.5 million pad in Las Vegas kept Cage's property taxes ballooning. Then there was the pet octopus he acquired for a mere $150,000. That just about brings us to the present.
Cage's net worth in 2018: $25 million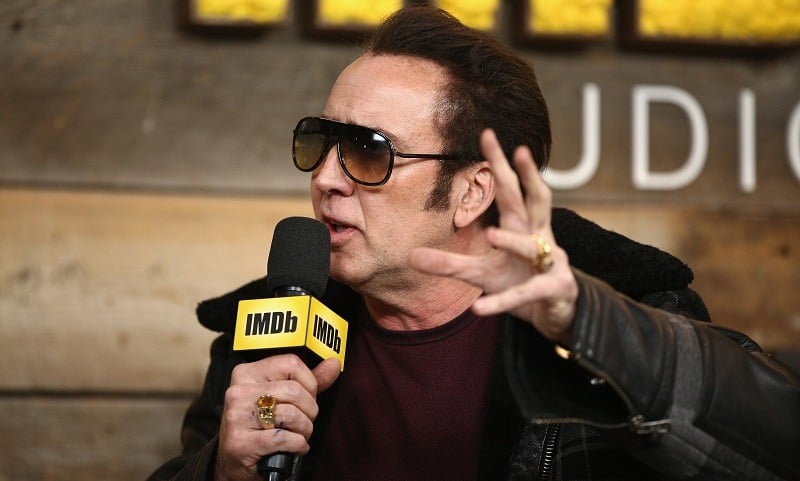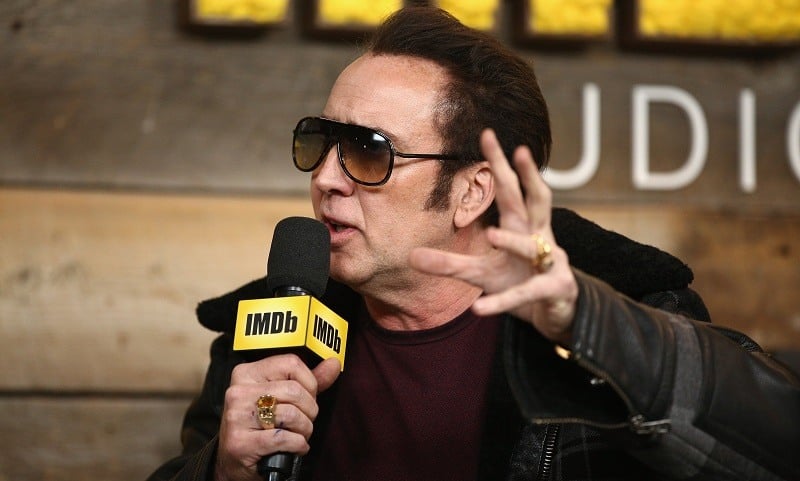 According to Celebrity Net Worth, Cage is currently worth $25 million, or one sixth what he had in the previous decade. Apparently, he wasn't always paying the proper amount in taxes, and the IRS caught up with him. In 2012, he admitted to owing the tax man an impressive $14 million.
The flurry of films Cage has appeared in these last few years reflect the actor's need to set his finances straight. He said a new manager will also help him in this regard.
On the bright side, Cage brings something to the table that few other actors can. As a result, he's gotten the label of "bankable" once again in Hollywood. If he plays his cards right and stops buying castles, he could double or triple his net worth in the coming years.
Check out The Cheat Sheet on Facebook!