Nicole Franzel Says Rumor She 'Cried Her Way' Onto 'Big Brother 22' Is 'Insulting'
Many people who watched Big Brother 22 talked a lot about what may or may not have happened before the season started. Nicole Franzel was a big part of the discussion. She explained why she feels insulted by the rumor she cried her way onto the season.
'Big Brother 22' started with a rumor about Nicole Franzel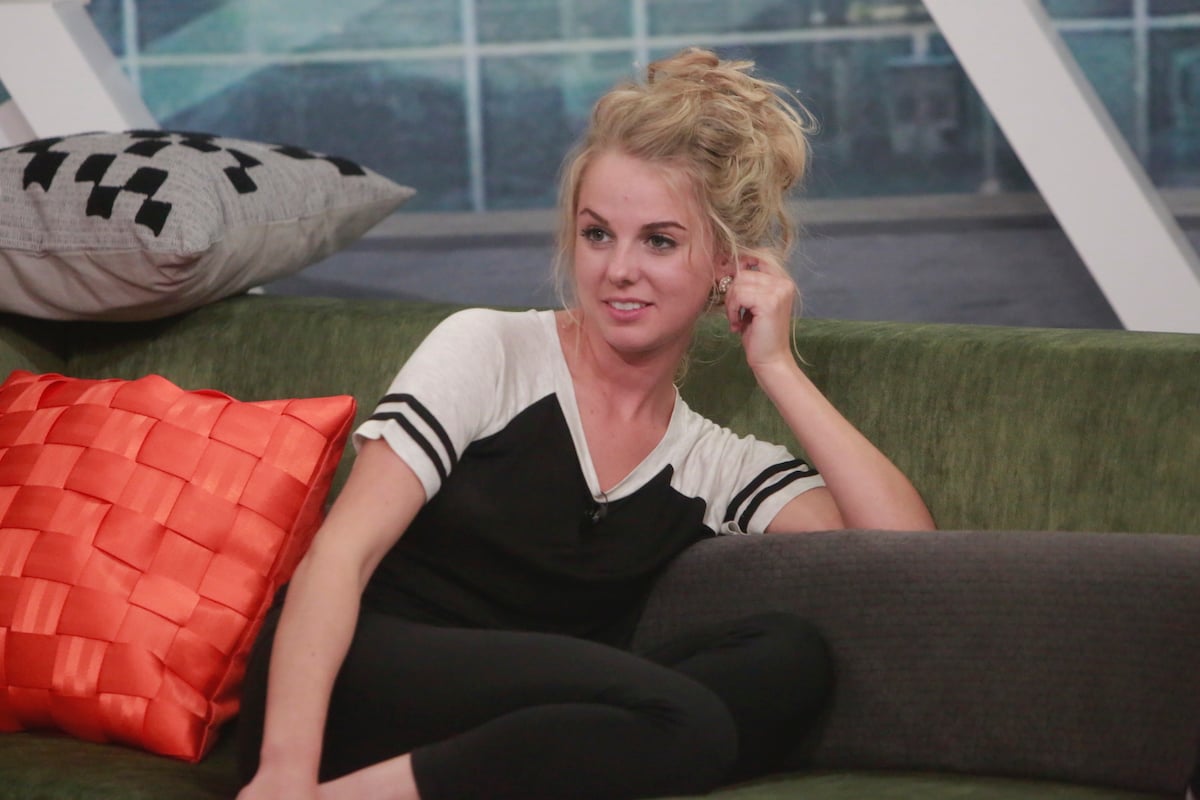 There were many rumors swirling around the casting process of the season. One of them was Derrick Levasseur and Dan Gheesling were going to be in the cast.
Dick "Evel" Donato then claimed on Twitter, Franzel wasn't initially asked to return. The rumor then claimed she "made a huge stink" to producers about not being asked, then pretended she was asked to potential houseguests. She then supposedly told producers Levasseur and Gheesling were pregaming before the season, which led to them getting kicked off.
Franzel says she was one of the first people called
The season has ended and now the cast can address all the rumors. Franzel and Victor Arroyo addressed this rumor on their podcast, Coco Caliente.
"This is so interesting to me," she said. "I absolutely never called production and asked to be on Big Brother All-Stars. They called me back in March and I was definitely part of the first circuit. Derek and I got a call on the same exact day an hour apart back in March."
She said she signed a non-disclosure agreement before she could talk to producers. They then asked if she was available.
"I initially said no like before the pandemic really took like a huge hit," she said. Arroyo claimed he never got a call and if he did he would have refused because "I enjoy my life now."
Franzel eventually made the decision to postpone her wedding. "Let's just be honest, I won the first female to beat a male. I already been on twice," she said. "I don't know why people would think I would have to cry my way onto a show I guess. It's insulting. I'm a good Big Brother player," she said.
She admitted to talking to Derek Levasseur before the season
Franzel claimed producers said they would dispel that rumor, but they never did. "I don't know why they didn't. Maybe they thought it wasn't big enough or whatever," Franzel said. She claimed they called the rumor "ridiculous."
The former winner also denied the rumor she got other players kicked off. "If production calls me I don't talk about anyone else. They're telling me stuff I need to know," she said.
Franzel admitted to talking to Levasseur before the season, but she didn't mention him. She claimed producers knew possible houseguests were talking to each other before the season. "There's nothing I could say to get somebody kicked off," she said.
Franzel then said Levasseur and Gheesling didn't want to compete on the season. She claimed Levasseur didn't know she was cast because she lied to him. It sounds like Franzel isn't happy about this rumor and claims she was in the first round of people asked to compete.