Nicole Kidman and Hugh Grant Elevate 'The Undoing' Above Its Mundane Reliance on Mystery Mechanisms
The Undoing carries many signature marks of a whodunnit thriller. The Agatha Christie-esque intellectual prowess among the possible culprits is central; Donald Sutherland's air of superiority drifts in and out of each episode. The cat and mouse play between the cops and their suspects drives the plot and influences the characters' emotional well-being. And of course, the HBO original depends on the all-too-frequent twists and turns that work to overturn or underscore all the coexisting possibilities. 
Yet, what the story lacks in narrative innovation, it makes up for in leading actors who bring nuance and complexity to their characters. Nicole Kidman and Hugh Grant paint the needed three-dimensionality on their otherwise bare-canvased, upper-class professionals.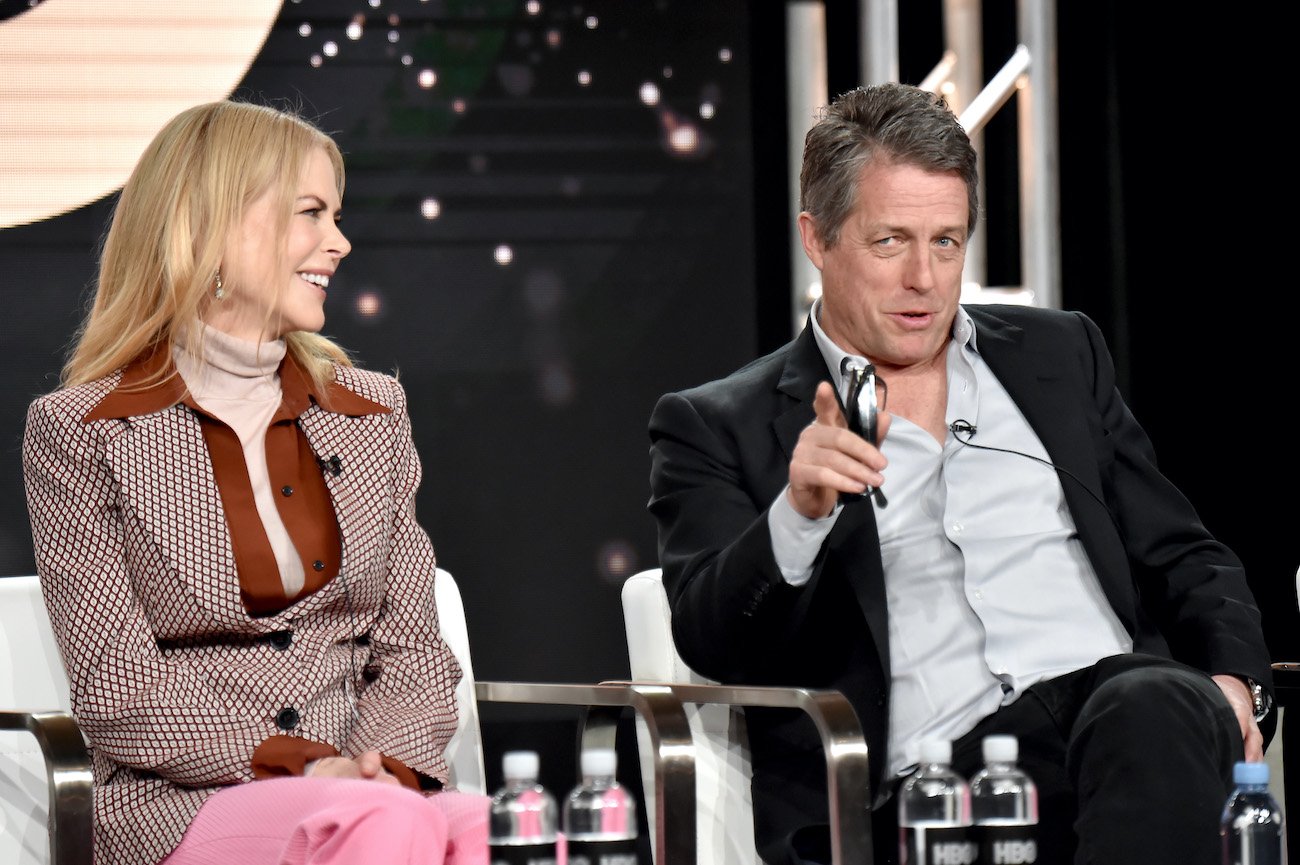 Kidman and Grant star as Grace Fraser and Sachs, respectively. Fraser is a respected New York therapist, while Sachs is a pediatric oncologist. Together, they have one son. Their lives begin to unravel when Sachs finds himself the lead suspect in the homicide of a young woman. The show reveals how Kidman and Grant's characters handle the accusations, as the latter fights for his freedom (all the while claiming innocence). 
RELATED: Nicole Kidman Reveals One of Her 'Great Memories' From Filming 'Moulin Rouge!'
Nicole Kidman's Grace Fraser is relatable despite her often fierce, unattainable depiction 
Nicole Kidman's Grace Fraser manages to handle her predicament with composure whenever the cameras come out. Her face remains stoic — every muscle seized still — as her eyes traverse each winding road to disaster. The character's resilience, at first, seems far-fetched. However, her doubt behind closed doors, her motherly instinct, and her relationship with her father forge a relatable foundation. 
Nicole Kidman can — in one scene — portray the educated and gracious woman who puts fact before feeling. In another, she carries a mother on the brink of mental breakdown — on the cusp of chaos. It's in the eyes with Kidman. It's in the subtle mouth movements that indicate uncertainty. It's in the bits of silence between words that reveal a ponderance in preparation for persuasion. She is wise but not omniscient. She is cautious but sometimes reckless. She is human in a somehow superhuman capacity.
David E. Kelley's material gets the best out of Kidman; she is at home within his thriller landscape, making for a career-defining moment.
Hugh Grant's Jonathan, as father and suspect, dodges each presumption he cements
In one moment, Grant's Jonathan Sachs is a cheating silver fox with a god complex. In another, he's a compassionate doctor, internalizing each death he cannot prevent.  He's a father who wants nothing more than to be a hero to his child — he is the fun parent in the household. 
Sachs is the man who adores his wife…yet not enough to remain faithful. From crying and pleading his innocence to asking Grace's father for money to clear his personal debts, he shifts in and out of likeability. His performance is nuanced in that he subtly evades each negative presumption concerning his character. Yet, he never fully "gets off the hook."
Jonathan keeps viewers guessing, and Grant captures the character with accuracy — he never wavers too far to villainy or victimhood. Rather, he walks the tightrope that exists between the two, keeping his true colors always just out of arm's reach.