Nicole Kidman's 'Bombshell' Transformation Involved a $10,000 Wig
The secret behind Nicole Kidman's look in 'Bombshell' is a $10,000 wig.
Nicole Kidman is one of the world's biggest stars, an actor known as much for her stunning beauty as for her acting range. Kidman, who rose to fame in the '90s after a string of smaller parts in '80s movies, has been at the top of her game in recent years, appearing in some high-profile dramatic movies.
One of her latest films is Bombshell, a critically-acclaimed drama about the women who worked at Fox News who set out to expose harassment and mistreatment by the upper brass. Kidman had one of the lead roles in the film—and although her acting was flawless, some critics didn't speak so fondly of the very expensive wig that she wore. 
Nicole Kidman is an award-winning movie star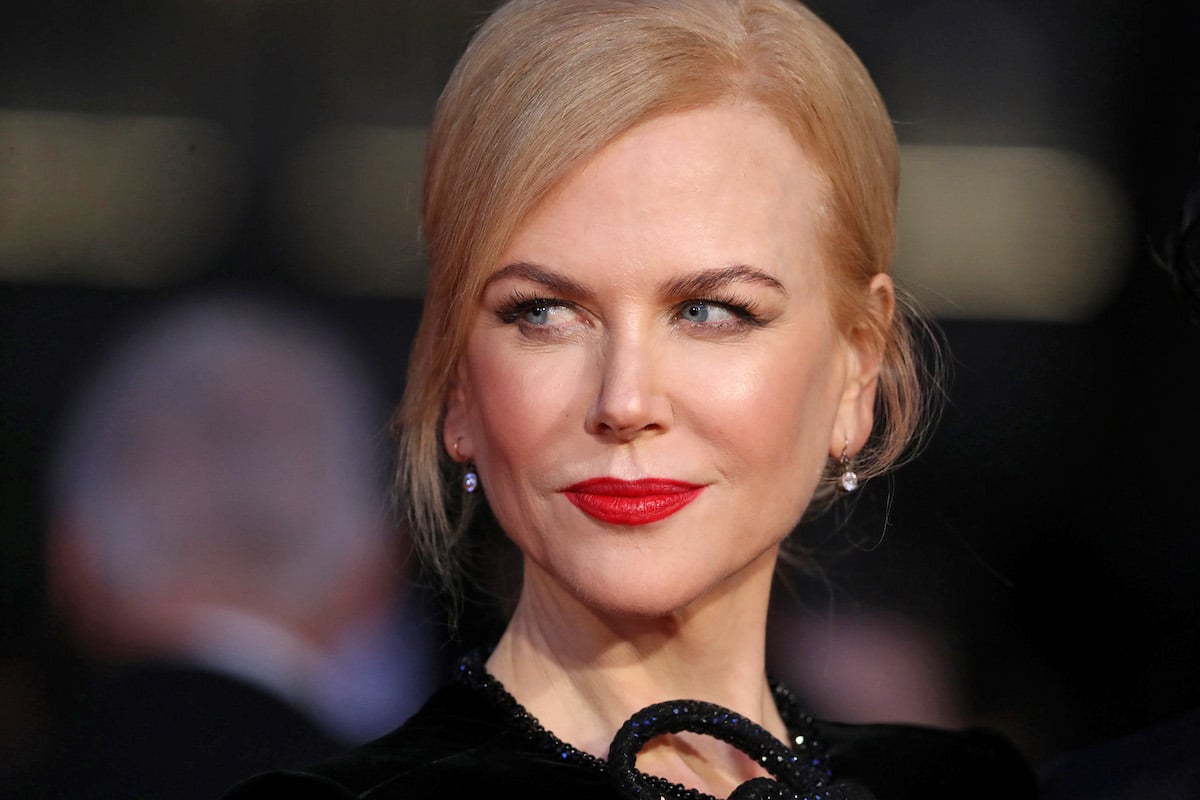 Kidman was raised in Australia and was inspired to become an actor after seeing local theater productions and watching classic films. After studying at the Phillip Street Theatre in Sydney, Australia, Kidman embarked on her acting career, appearing in her first movie in 1983. Kidman's striking looks and talent worked to her advantage, and over the next few years, she appeared in a number of Australian-made films.
Kidman transitioned to Hollywood in the early '90s, acting in high-profile movies such as Far and Away, Malice, Batman Forever, and To Die For. Kidman's star rose in the movie business, even as her buzzworthy romance with Tom Cruise kept her name in the tabloids. Kidman won the Academy Award for Best Actress for her work in the 2002 movie The Hours. She's won numerous other awards and accolades, including several Academy Award nominations. 
What role did Nicole Kidman play in 'Bombshell'?
In 2019, Kidman appeared in the drama film Bombshell, a movie that follows the lives of several Fox News anchors who set out to expose sexism at the network. The film featured a host of stars, including Margot Robbie and Charlize Theron. In the film, Kidman portrays noted news anchor Gretchen Carlson, who decides to sue Fox News network head Roger Ailes personally after she is removed from her popular show Fox and Friends, demoted, and subjected to a host of sexist comments. 
Bombshell received critical acclaim, with many praising Kidman's acting as Gretchen Carlson. Ultimately, it received several Academy Award nominations, including nods for Theron, Robbie, and Best Makeup and Hairstyling. Certainly, the hair and makeup team managed to transform the actors completely, with Nicole Kidman virtually unrecognizable in the role of the Fox News anchor. 
Nicole Kidman's 'Bombshell' wig cost around $10,000
Kidman has naturally very curly hair, as she has revealed in interviews, including a 2016 sitdown with Graham Norton. However, she's had to disguise her naturally curly hair many times over the years, wearing wigs for a number of her movie roles.
Bombshell was no exception, with Kidman donning a straight, blond wig to mimic the look of Gretchen Carlson's barely-moving hair. As reported by Insider, the cost to get the wig just right was astronomical, with the one hairpiece alone costing between $7,000 and $10,000. 
The wig was so expensive primarily because of the labor cost, explained hairstylist Anne Morgan to The Washington Post. "Labor makes up the bulk of that cost. Each hair is hand-tied one by one." Ultimately, Morgan's hard work paid off, with the film earning the Academy Award for Best Makeup and Hairstyling. For Nicole Kidman, the film stands as one of her greatest examples of transforming herself completely for a role.