Nicole 'Snooki' Polizzi Returns To Reality TV, But Not To 'Jersey Shore' or MTV
Nicole "Snooki" Polizzi might have quit Jersey Shore: Family Vacation, but she hasn't quit reality TV entirely. The former MTV star is hosting a new HGTV design competition show called Beach Cabana Royale. The one-hour series launches on Discovery+ on Feb. 2. 
"MAWMA is coming back to tv," Polizzi tweeted. "Beach Cabana Royale on discovery+. wohoooo can't wait to bring you more this year." 
Snooki will host 'Beach Cabana Royale' 
Snooki is a beach expert, so she was a natural fit to host the Long Island-set Beach Cabana Royale. The new, 26-episode show features designers going head-to-head to transform tired cabanas into something spectacular. Designers Karla Graves, Wendell Hollard, and Delia Kenza will create custom, handcrafted pieces for each cabana, with Snooki checking in on their progress throughout the day.
Meanwhile, the families who own the cabanas will compete in a beach-themed challenge that could give them an edge in the final judging. Ultimately, Egypt Sherrod and Orlando Soria will evaluate each cabana when it's finished and decide who is worthy of the "Golden Oar." 
"Here at Atlantic Beach, New York, cabanas are a huge way of life," Polizzi said. "Not only do they provide shade from the summer heat, they're also a place for friends and family to gather, play games, enjoy meals together and even shower off after you get all that sand in your bathing suits."
Mike 'The Situation' Sorrentino hopes Snooki will return to 'Jersey Shore'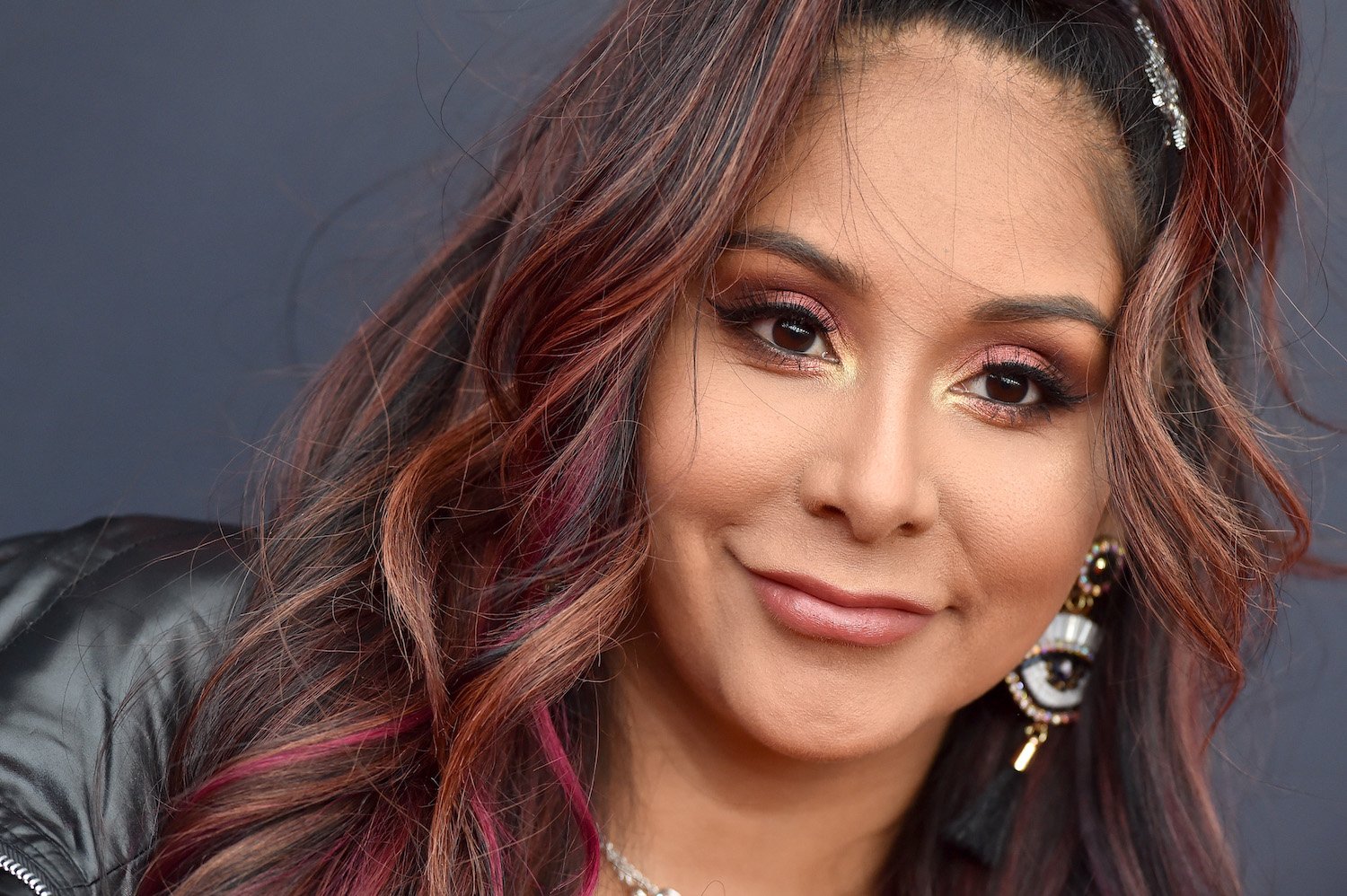 RELATED: 'Jersey Shore: Family Vacation': Why Nicole 'Snooki' Polizzi's Roommates Think She'll Return To the Show Soon
Polizzi announced she was quitting Jersey Shore: Family Vacation in 2019. The mom of three said she wanted to spend more time with her family and was tired of all the drama. Her last episode aired in 2020. But Snooki's longtime friends and castmates are hoping she might change her mind and decide to return to the show. 
"We are in group chat with Nicole. We talk to her all the time and sometimes we feel like we're getting through to her," Mike "The Situation" Sorrentino recently told Us Weekly. "Sometimes she'll say in group chat that it's happening, but actions speak louder than words. I guess we will see in the coming seasons! Jersey Shore is doing well, so I'm sure that we'll have another season, but will she come back? I don't know!"
Paul "DJ Pauly D" DelVecchio confirmed to Us Weekly that Polizzi keeps in regular contact with her former roommates.
"She has, like, super FOMO. She's in the loop on everything. So, to me, it feels like she didn't quit. She's there," DelVecchio told the magazine. "I just hope that she comes back, and I think she will. I don't know. We'll see. I think she will."
Snooki told her fans she wasn't done with TV 
Polizzi's return to TV isn't a huge surprise. After announcing her Jersey Shore exit, she told fans she planned to be back on the small screen at some point. 
"I'm not done with reality TV," Snooki said in a YouTube video in August where she also shared her favorite Jersey Shore moments. "I still want to do other things. I actually have like five shows I am trying to get MTV to do. Either way, you are still going to see me, but just not on Jersey Shore because I can't handle that sh*t anymore. It's cray-cray."
Check out Showbiz Cheat Sheet on Facebook!