'Night Teeth' Trailer: The Megan Fox-Starring Netflix Vampire Movie Paints the Town Red
The vampire horror sub-genre goes far back into cinema history. There are countless varying interpretations of the blood-sucking creatures from Nosferatu to 30 Days of Night. Twilight popularized the sub-genre for teenagers, but the craze eventually died out after the series came to an end. However, that doesn't mean that the sub-genre is dead. Netflix released the full-length trailer for the Megan Fox-starring vampire flick Night Teeth just in time for the Halloween season.
Megan Fox is no stranger to bloody movies
Fox first stepped into the mainstream playing Mikaela Banes in Michael Bay's Transformers and Transformers: Revenge of the Fallen. Previously, she had supporting roles in Confessions of a Teenage Drama Queen and Hope & Faith.
However, Fox has starred in a couple of horror movies. Karyn Kusama's Jennifer's Body was released in 2009 but is still talked about in horror circles. She stars as a demonically possessed high schooler who's killing her male classmates. Fox has expressed interest in making a Jennifer's Body television series.
Most recently, she played Emma in Till Death. S.K. Dale's horror thriller follows a woman who's handcuffed to her dead husband. Now, she must fight for survival against two killers who seek to finish the job. Audiences and critics gave Till Death generally positive reviews.
'Night Teeth' highlights vampire fun
The Netflix YouTube channel released the full-length Night Teeth trailer. Adam Randall directs a screenplay written by Brent Dillon. It stars Jorge Lendeborg Jr., Debby Ryan, Fox, Sydney Sweeney, Lucy Fry, Alfie Allen, Raúl Castillo, and Alexander Ludwig.
The plot follows Benny (Lendeborg Jr.), who works as a freelance chauffeur. He's hired by a couple of women to drive them to an array of nightclubs. He soon realizes that they're vampires and that there's a struggle between the city's vampires. Benny must help them out if he hopes to survive the night among his dangerous clientele.
The trailer features an exciting vibe with loads of colorful nightclub cinematography. It has plenty of vampire violence and teases at some specific action set pieces. Night Teeth highlights its cast and the pure insanity that is this movie's plot.
'Night Teeth' is part of Netflix's Halloween programming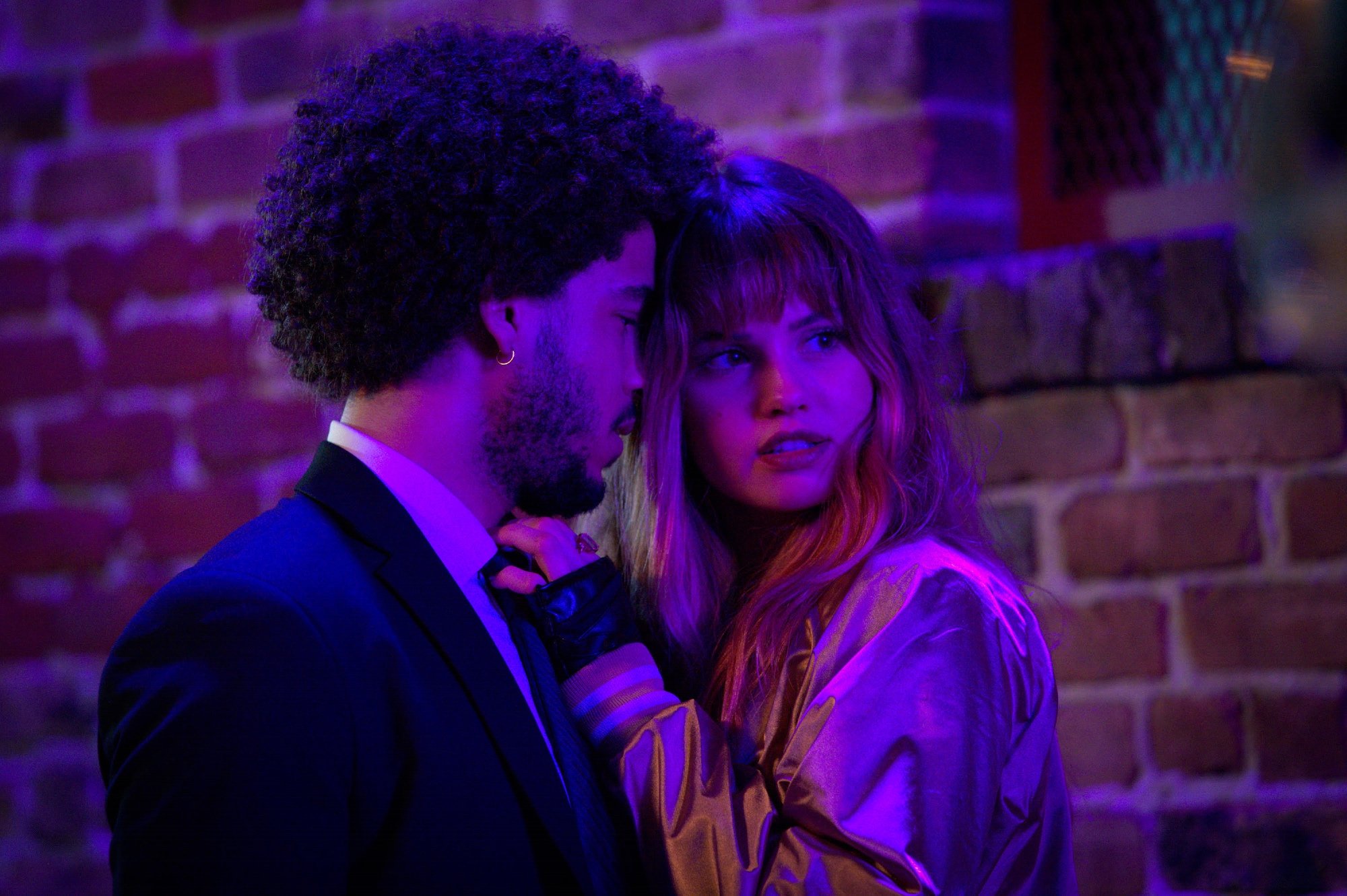 The YouTube trailer comment section has multiple mentions regarding Netflix's Halloween programming. They have an abundance of movies and television series to get subscribers in the spooky spirit. The upcoming slate has a lot of titles that have viewers excited to dig in.
Mike Flanagan's Midnight Mass has been highly-anticipated since its announcement. The Haunting of Hill House creator has generated a lot of positive buzz around his upcoming television series.
Netflix has been investing in original and exclusive movies and television series to keep subscribers engaged with the streaming platform. Other streaming services are getting increasingly competitive, so Netflix needs to keep it up in order to keep its number one spot as the top streaming service. Night Teeth appears to be a great find for the Halloween season.
Night Teeth is available exclusively on Netflix Oct. 20.