'Nightmare Alley' Actor Richard Jenkins Reveals Why He Hates Guillermo del Toro Film Setting Locations
Guillermo del Toro is a master filmmaker with two Oscar wins under his belt for directing and writing 2017's The Shape of Water. He spends a lot of his time as a producer, although the movie world is excited for him to release his next movie. Nightmare Alley is his next film, which features a stunning cast. Actor Richard Jenkins recently opened up about how miserable del Toro's filming locations can be.
What is 'Nightmare Alley' about?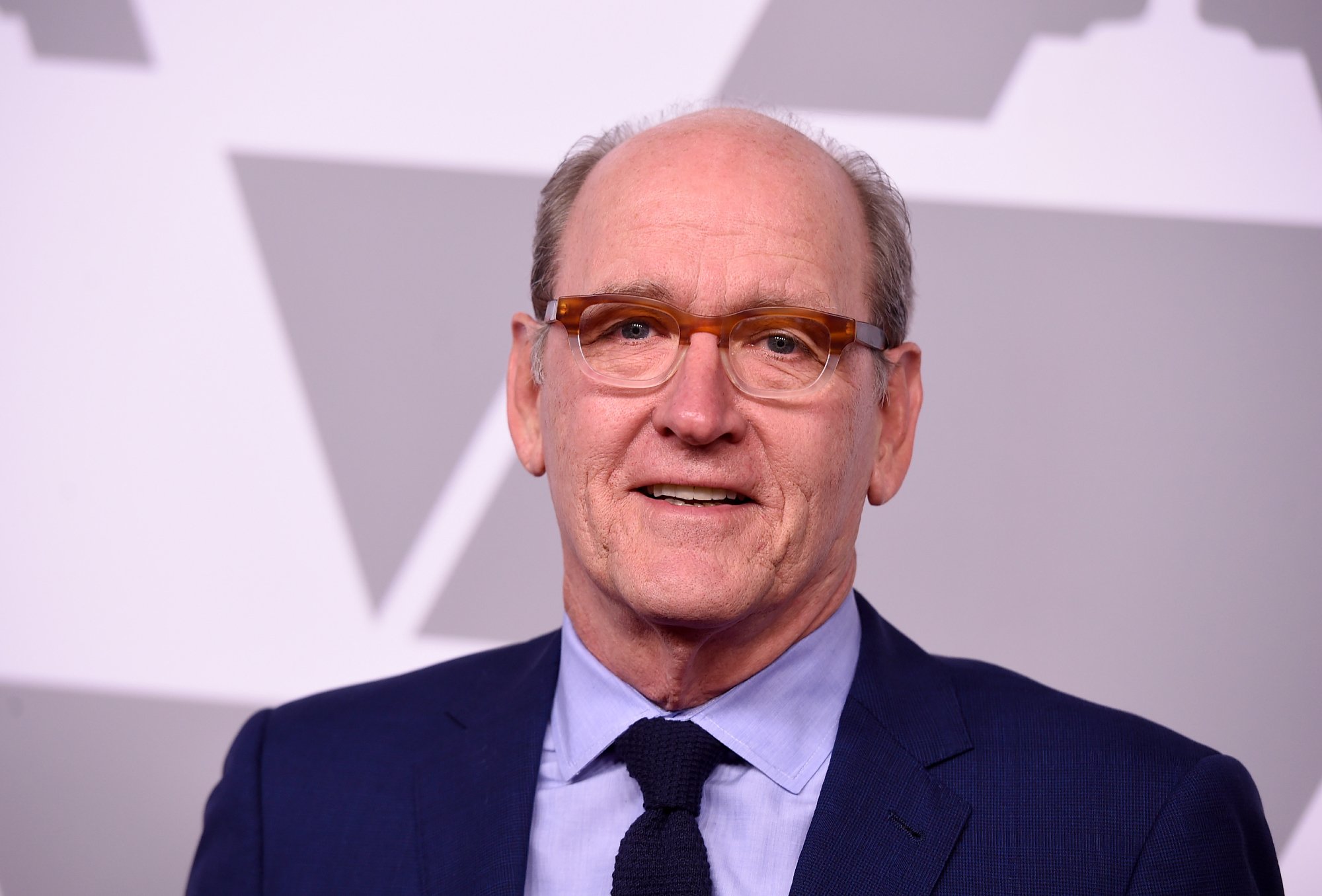 Nightmare Alley follows Stan Carlisle (Bradley Cooper). He's an ambitious carny who has the incredible skill of manipulating people with speech. He crosses paths with psychiatrist Dr. Lilith Ritter (Cate Blanchett), who proves to be a much bigger threat than he is.
Del Toro co-wrote the screenplay with newcomer Kim Morgan. It's based on William Lindsay Gresham's 1946 novel of the same name. The cast also includes the likes of Toni Collette, Willem Dafoe, Rooney Mara, Ron Perlman, Mary Steenburgen, and David Strathairn.
Richard Jenkins doesn't enjoy the freezing 'Nightmare Alley' film locations
Variety interviewed Jenkins to talk about his latest movies, including The Humans and Nightmare Alley. Hollywood took quite some time to take notice of the actor's talents. Nevertheless, he has built up to over 110 credits to his name. He expressed his satisfaction with the final product of Nightmare Alley and working with del Toro.
"I saw it [Nightmare Alley] last night," Jenkins said. "I adored it. Guillermo is like nobody I've ever met. When you work with him, you come away thinking, 'Well, that was a treat.' He's one of the masters of the movies. He's learned so much about film, but he's made it his own. This film is epic and extraordinary."
However, Jenkins explained how there's one drawback to working with del Toro. The filming settings and locations can be rather brutal, as the filmmaker tends to like settings in water and in the cold.
"He's always fun to work with except that he likes water and he likes cold," Jenkins said. "In The Shape of Water, we were wet the whole time and in this one, we shot in the snow in Toronto, it was freezing. Guillermo would be out there without a jacket on and we'd be running for cover to get warm."
Richard Jenkins is reuniting with Guillermo del Toro for 'Nightmare Alley'
Jenkins is reuniting with del Toro after working together on The Shape of Water, where he earned an Oscar nomination for Best Performance by an Actor in a Supporting Role. He plays Giles, Elisa Esposito's (Salley Hawkins) next-door neighbor. He's a middle-aged struggling advertising illustrator, who helps Elisa with her conflicts throughout the movie.
Nightmare Alley hits theaters Dec. 17, which is toward the very end of awards season. Searchlight Pictures is likely aiming for awards potential with del Toro's newest movie that already stunned social media with its visually gorgeous trailer. Perhaps Jenkins could get the Academy's attention once again.