'Nightmare Alley': Why Guillermo del Toro Said It's Not a Remake
Guillermo del Toro's 'Nightmare Alley' isn't a remake, the director said.
Guillermo del Toro is known for his love of monster movies. After all, the director's filmography includes such creature-heavy projects as Pan's Labyrinth, Pacific Rim, and The Shape of Water. But Nightmare Alley marks a bit of a departure for the director, as it doesn't deal with the supernatural. Moreover, despite a 1947 film of the same name, del Toro maintains his Nightmare Alley is not a remake. Here's why.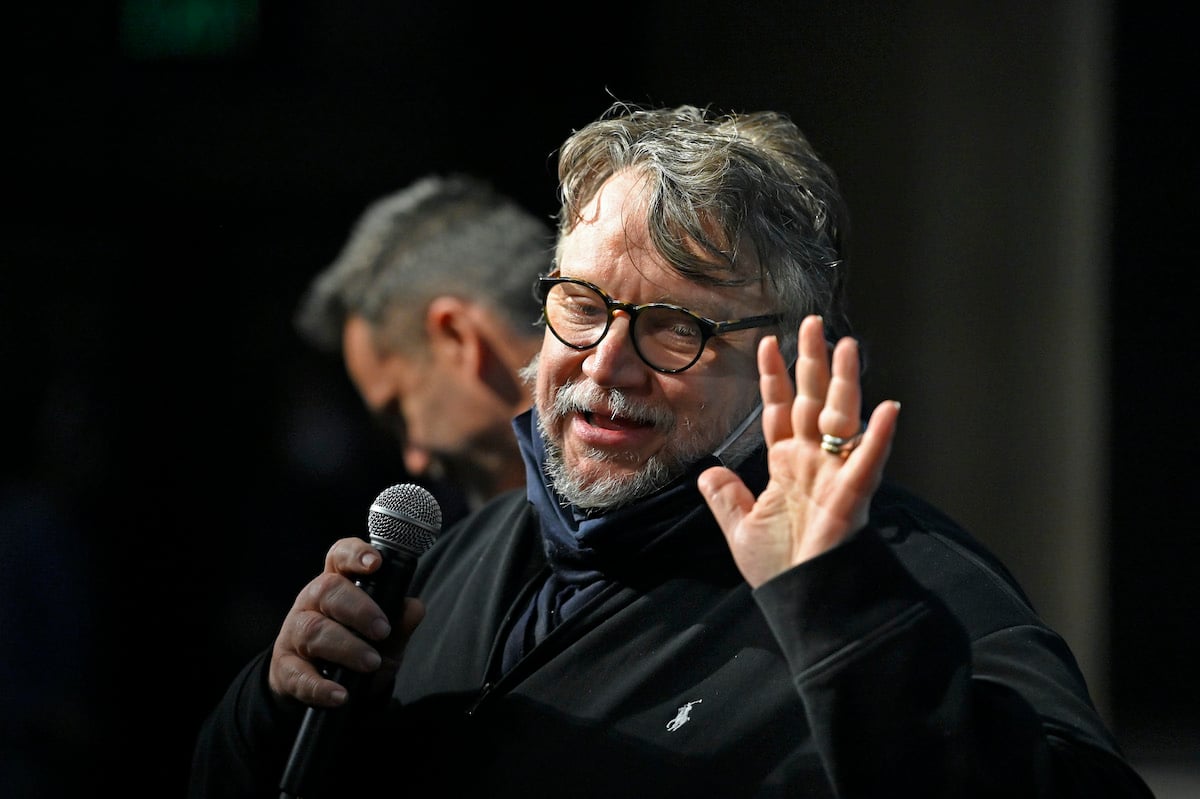 'Nightmare Alley' is Guillermo del Toro's first movie since winning an Oscar
Since the early 2000s, del Toro has been a fan-favorite director and with good reason. Most of his filmography has consisted of either comic book movies (Blade II, Hellboy) or gothic horror-fantasies (The Devil's Backbone, Crimson Peak). But with 2017's The Shape of Water, del Toro earned a different kind of respect. The story of a mute woman and a sea creature won over critics and audiences, earning nearly $200 million according to Box Office Mojo.
The film went on to win both Best Picture and Best Director at the 2018 Academy Awards. Since then, fans have been anxiously awaiting his next directorial effort (del Toro has kept busy as a producer). Nightmare Alley has thus far mostly lived up to the hype, with many critics praising del Toro's direction in particular.
Guillermo del Toro argues his movie isn't a remake at all
Nightmare Alley is based on the 1946 novel by William Lindsay Gresham. That book was adapted for the big screen in 1947, with Tyrone Power as Stan and Helen Walker as Lilith Ritter. But in an interview with Collider discussing the project, del Toro makes it quite clear why he doesn't see his movie as a remake of that earlier film.
"What it is is that book was given to me in 1992 by Ron Perlman before I saw the Tyrone Power movie, and I loved the book. My adaptation that I've done with [co-writer] Kim Morgan is not necessarily — the entire book is impossible, it's a saga. But there are elements that are darker in the book, and it's the first chance I have — in my short films, I wanted to do noir. It was horror and noir. And now is the first chance I have to do a real underbelly of society type of movie. [There are] no supernatural elements. Just a straight, really dark story."
The term "remake" is thrown around a lot in recent years, as Hollywood has revisited many of the same ideas. But it's a fair point that del Toro was taking his cues not from the previous film adaptation but the source material. By the sounds of it, Gresham's novel is a particularly ambitious book to bring to the screen. So del Toro deserves credit for making it wholly his own.
'Nightmare Alley,' starring Bradley Cooper and Cate Blanchett, is out now
While it's unclear how well Nightmare Alley will perform at the box office, the movie could be a major crowdpleaser. The film boasts a star-studded cast that includes Bradley Cooper, Cate Blanchett, Toni Collette, Willem Dafoe, Richard Jenkins, Rooney Mara, Mary Steenburgen, David Strathairn, and — of course — Perlman.
del Toro is known for staying incredibly busy. So fans won't have long to wait for his next project, a stop-motion animated version of Pinocchio. That movie — starring Ewan McGregor, David Bradley, and Tilda Swinton — is expected to hit Netflix in 2022. In the meantime, Nightmare Alley arrives in theaters on Dec. 17, 2021.