'The Nightmare Before Christmas': Danny Elfman Voiced Singing Jack Skellington, in Addition to 2 Other Characters
Jack Skellington is a pretty unique animated character. It only made sense for composer Danny Elfman to appear as the singing voice for the appointed Pumpkin King of Halloween Town. 
Here's what we know about Tim Burton's The Nightmare Before Christmas.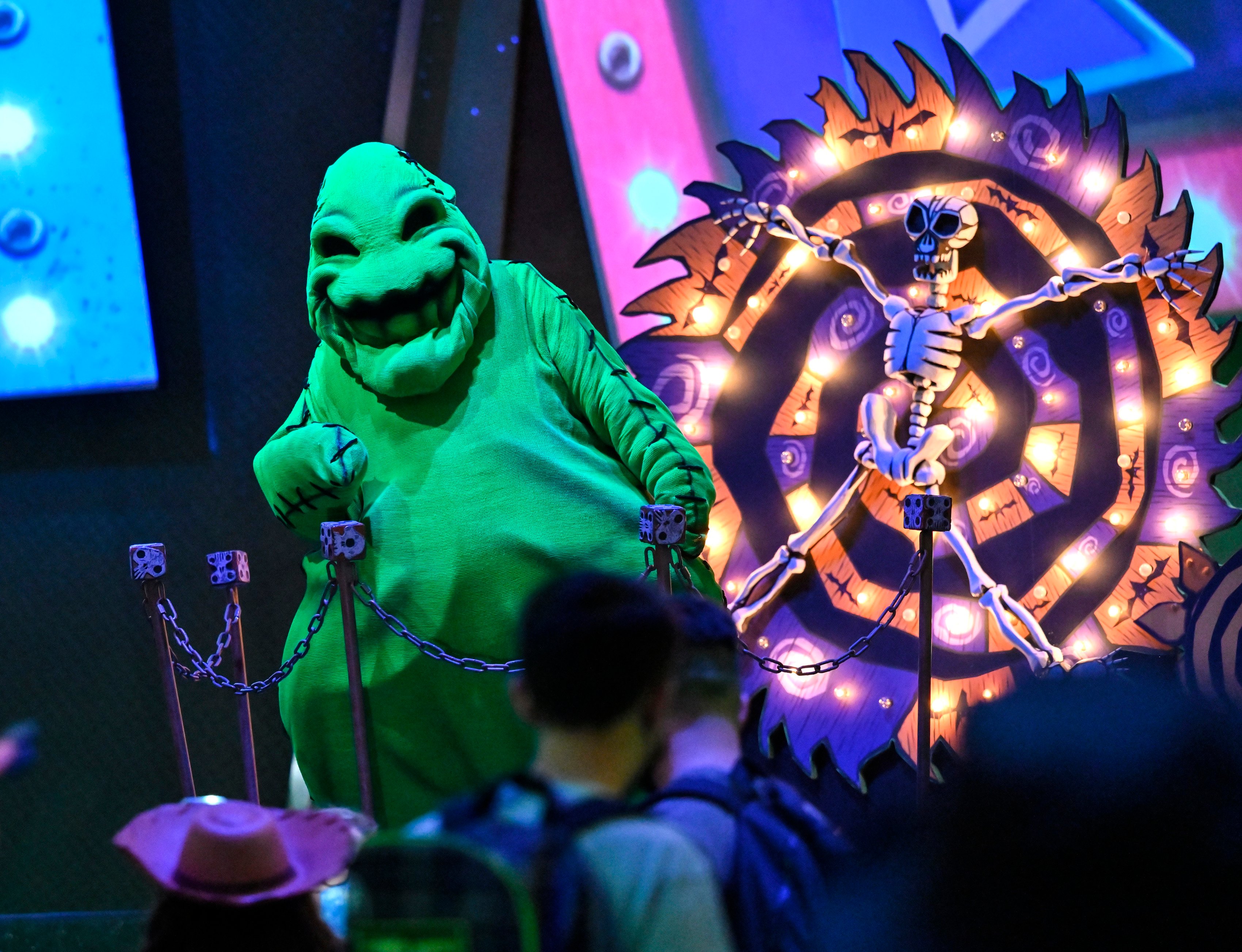 Danny Elfman voices Jack Skellington in Tim Burton's 'The Nightmare Before Christmas' 
Viewers discovered what happens when two holidays meet by mistake thanks to the Tim Burton original movie The Nightmare Before Christmas. This stop-motion production featured the character Jack Skellington who dreams of a life beyond being the Pumpkin King. 
The singing voice for this main character was performed by Elfman, who composed this original movie, making it one of the first times he sang for a film. 
"When I wrote those songs with Tim, I felt like I was writing from my own point of view," Elfman said during an interview with Time Magazine. "I really related to Jack. He was completely Tim's creation, but the personality as I was writing the songs, I totally connected to." 
"Weirdly, that's how I felt about my band," he continued. "When you're the leader of a band, you're like the king of a tiny world. I really longed to get out and didn't know how. So when I was writing about Jack and Halloween Town, in a way, I was kind of writing about myself." 
Besides Jack Skellington, there hasn't been another character scored by Elfman later voiced by the composer. However, there were two more minor roles in Nightmare Before Christmas that featured Elfman as the voice actor. 
Who else does Danny Elfman voice in 'The Nightmare Before Christmas'?
Outside of appearing as Jack Skellington's singing voice, the Nightmare Before Christmas composer voiced two other characters in this animated production. That includes Barrel, the skeleton-faced trick-or-treater working for Oogie Boogie.
Elfman also voiced, "The Clown with the Tear-Away Face," the self-described clown who rides a unicycle and appears on the first song of the production, "This is Halloween." Halloween Town featured plenty of unique characters, including a two-faced mayor and a mad scientist. 
The 'Nightmare Before Christmas' cast featured award-winning voice actors
Burton appeared as the singing voice for the Pumpkin King, but this character's regular voice was portrayed by Chris Sarandon — known appearances in movies like The Princess Bride and Fright Night. Cabaret singer, Ken Page, voiced the ruthless gamblin' man, Oogie Boogie. 
Other The Nightmare Before Christmas cast members include Catherine O'Hara who voiced the ragdoll Sally, and Oogie Boogie's other trick-or-treater, Shock. O'Hara later appeared in the Emmy Award-winning comedy series Schitt's Creek and earned praise for her appearance in Beetlejuice.
Tim Burton's The Nightmare Before Christmas is available on Disney's streaming platform, as are Halloween-themed movies like The Haunted Mansion, Hocus Pocus, and Return to Halloweentown. To learn more about Disney+ and to subscribe, visit their website.