Nikki Bella Isn't in a Rush to Marry Artem Chigvintsev
Wrestler and reality star Nikki Bella and her fiancé Artem Chigvintsev have been engaged for two years and have an 18-month old son Matteo.
Nikki Bella and Artem Chigvintsev are one of Hollywood's cutest celebrity couples. Their love story began when they were partners on Season 25 of Dancing With the Stars. They became engaged in November 2019, and as for if they plan to wed, Nikki explains why it won't happen anytime soon.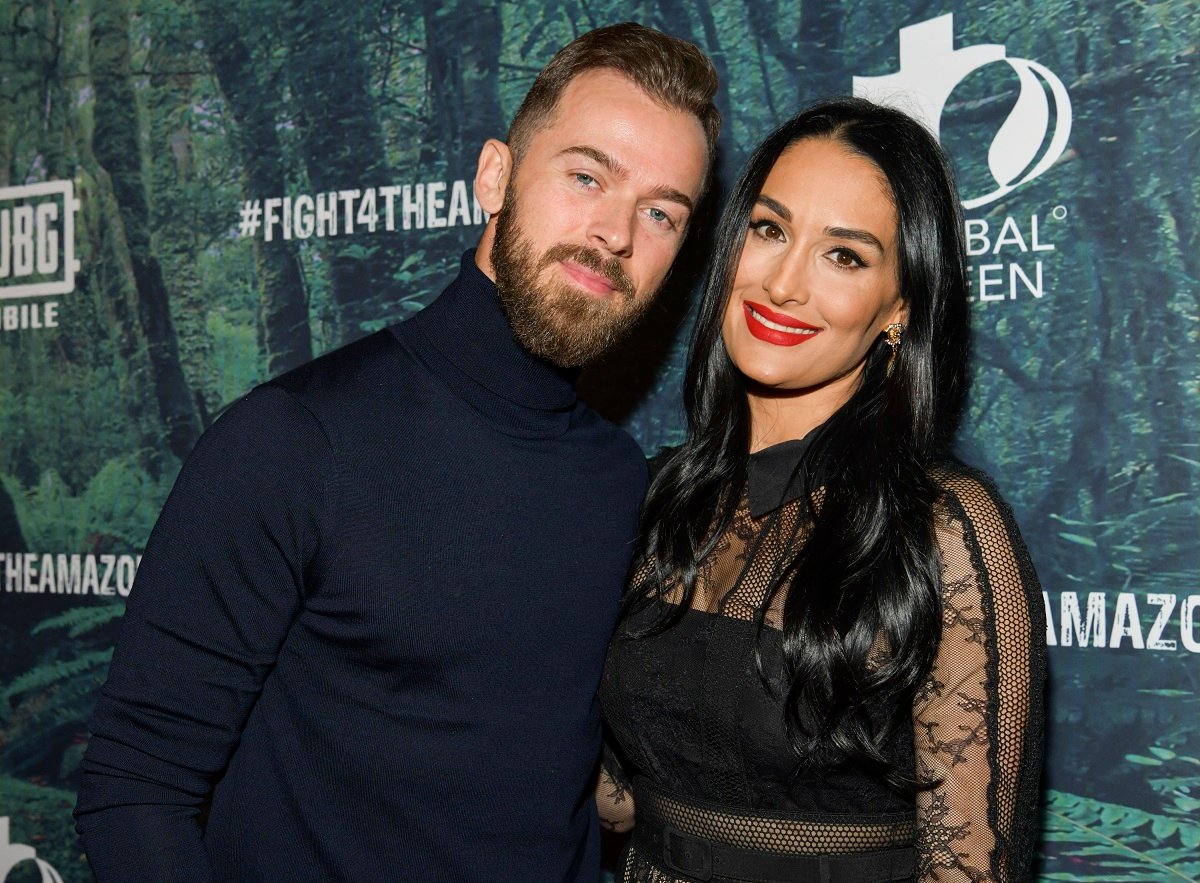 Nikki Bella is taking her time before marrying Artem Chigvintsev
Nikki and Artem first met when they were paired together on Dancing With the Stars in September 2017. At the time, Nikki was engaged to John Cena; however, fans felt she had more chemistry with Artem. Nikki and Artem became friends and kept in touch after the show.
When Nikki ended her engagement to Cena in April 2018, Artem was a source of comfort for her. Their friendship took a romantic turn in January 2019 when they began dating. Ten months later, Nikki and Artem became engaged during a trip to Paris. The couple welcomed their first child, son Matteo in July 2020.
It's been three years since their engagement, but wedding bells might not be ringing soon. In a February 2022 interview with E! News Daily Pop, Nikki explains why she and Artem arent' in a rush to marry. "Once I had Matteo, and I started to raise him, I was like, when I say 'I do," I want to make sure it's forever. I know there are things that Artem wants too-like; he really wants his parents there-but also, overall, I don't want my son to go through a divorce," she explained.
She's being extra cautious given her past
Nikki's been through plenty of heartache in the past, which is another reason she isn't in a rush to marry Artem. At 20, she married her high-school sweetheart but annulled the marriage three years later. Nikki kept the marriage a secret and didn't tell her family until 2014 on an episode of Total Divas.
Then there was her breakup with John Cena. The couple began dating in 2013, and their relationship was featured on Total Divas and Total Bellas. Cena admitted to Nikki he would never marry again or have children, which was a dream of hers.
Cena changed his mind and proposed to Nikki in April 2017 at WrestleMania 33. However, a year after their fairy-tale proposal, Nikki ended their engagement. She later revealed the couple's disagreement over children played a part in it. Although Cena was willing to give her a family, she didn't want to force him into something he didn't want.
Nikki Bella and Artem Chigvintsev canceled their original wedding plans
Nikki and Artem initially planned to marry during Thanksgiving weekend 2021. The couple made the wedding date announcement during the sixth season finale of Total Bellas. However, the COVID-19 pandemic altered the couple's plans.
The couple wanted to have a big bash with their family and friends there. However, because of travel restrictions, Artem's parents wouldn't be able to make it from Russia to the United States. With their wedding plans further delayed, the couple decides to take their time before walking down the aisle.
However, it's no problem for Nikki, who says she and Artem are fine with their current situation. "Already what we have going on in our house right now is amazing. It's pretty much like a married life."