'Nine Perfect Strangers' and 6 Other Book-to-TV Adaptations We Can't Wait to See in 2021
Big Little Lies Season 3 still isn't confirmed to be happening (much to the disappointment of fans). But in the meantime, those who loved the twisty HBO drama can look forward to Nine Perfect Strangers. The new Hulu series, which stars Nicole Kidman as the leader of a strange wellness retreat, is adapted from a novel by Big Little Lies author Liane Moriarty. It premieres Aug. 18.
Nine Perfect Strangers is far from the only highly anticipated book-to-series adaptation on the horizon. From a new show based on a vintage Stephen King short story to an adaption of a beloved series of fantasy novels, here are some TV shows based on books we're looking forward to seeing before the end of 2021.
'Chapelwaite'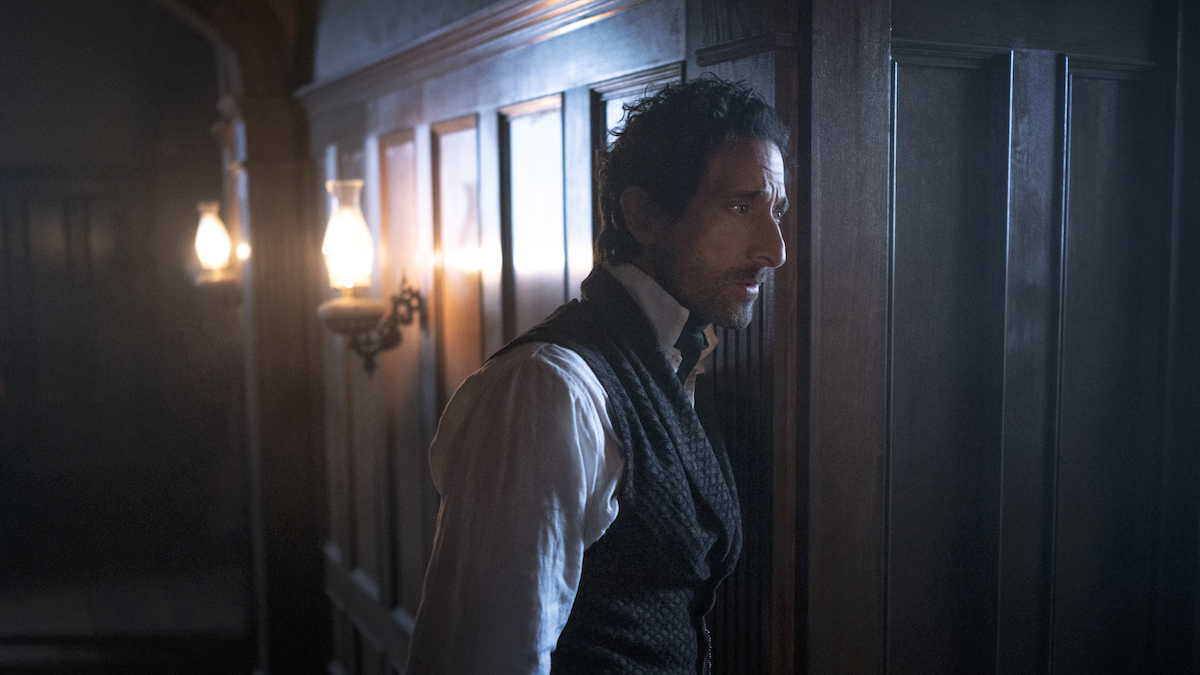 From Lisey's Story to The Stand, there's been no shortage of Stephen King TV adaptations in recent years. Now, you can add Chapelwaite to the list. This Epix series is based on King's 1978 short story "Jerusalem's Lot." Set in the 1850s, it stars Adrien Brody as Captain Charles Boone, who moves with his three children to his family's ancestral home in the small town of Preacher's Corners. Once he arrives, he'll have to confront his family's sordid history and fight to end the darkness that has plagued the Boones for generations. Chapelwaite premieres Aug. 22 on Epix.  
'American Rust'
Jeff Daniels stars in Showtime's adaptation of Philipp Meyers' acclaimed novel, American Rust. Daniels plays Del Harris, the chief of police in a struggling Rust Belt community. After his Pennsylvania town is rocked by news of a murder, Del must decide how far he's willing to go to protect the woman he loves (Maura Tierney) when her son is accused of the crime. American Rust premieres Sept. 12. 
'I Know What You Did Last Summer'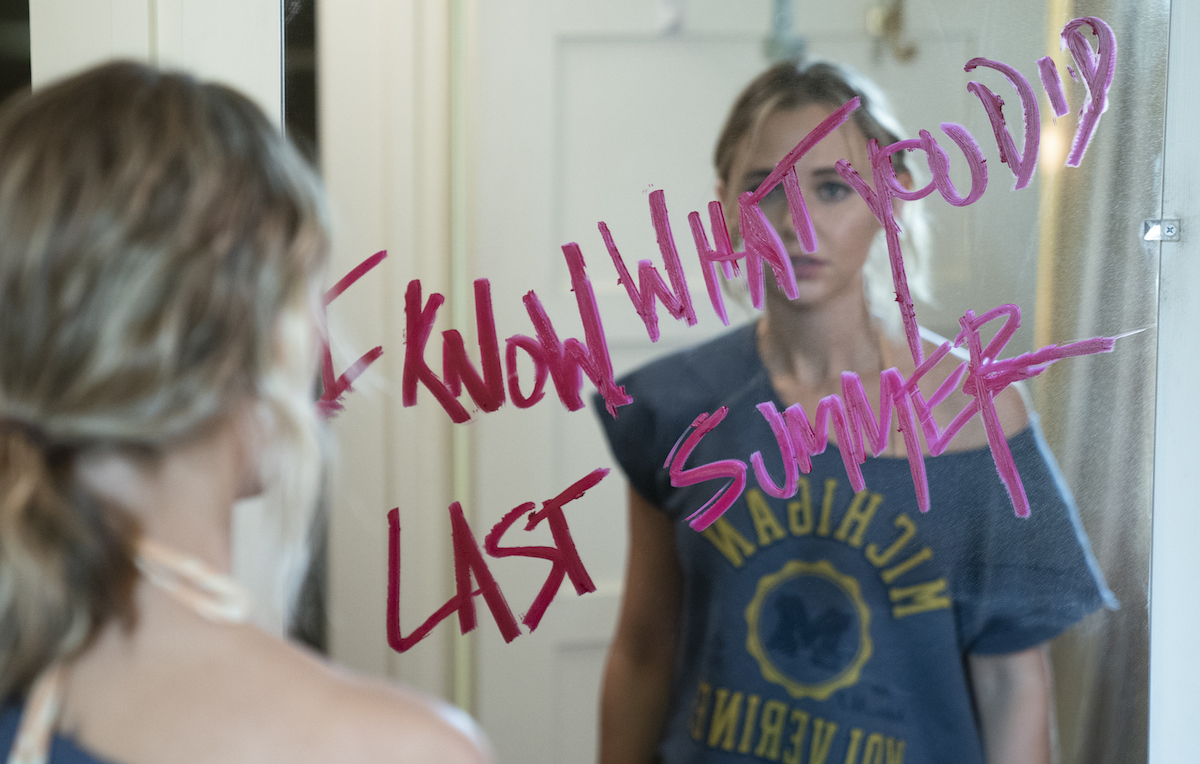 RELATED: 'I Know What You Did Last Summer' Author Lois Duncan Spent Years Trying to Solve Her Own Daughter's Murder
Lois Duncan's 1973 YA novel I Know What You Did Last Summer was already turned into a hit 1997 movie with Jennifer Love Hewitt and Freddie Prinze Jr. Now, it's getting the small-screen treatment. Amazon's eight-episode series follows four teenagers who are involved in a fatal car accident and later find themselves stalked by a brutal killer. The first four episodes will be available to stream Oct. 15 on Amazon Prime Video, with the subsequent four episodes streaming weekly through Nov. 12.   
'Dopesick' 
Hulu has taken Beth Macy's nonfiction examination of America's opioid epidemic and turned it into a dramatic series. Dopesick stars Will Poulter as a sales rep pushing a "new miracle drug" called OxyContin, while Michael Keaton is the small-town doctor who realizes the drugs he's been prescribing are having a devastating effect on his community. The rest of the ensemble cast includes Michael Stuhlbarg as Purdue pharma president Richard Sackler, Kaitlin Deaver as a miner who turns to pills to deal with her pain, and Rosario Dawson as a DEA agent. It premieres Oct. 13. 
'Dexter: New Blood'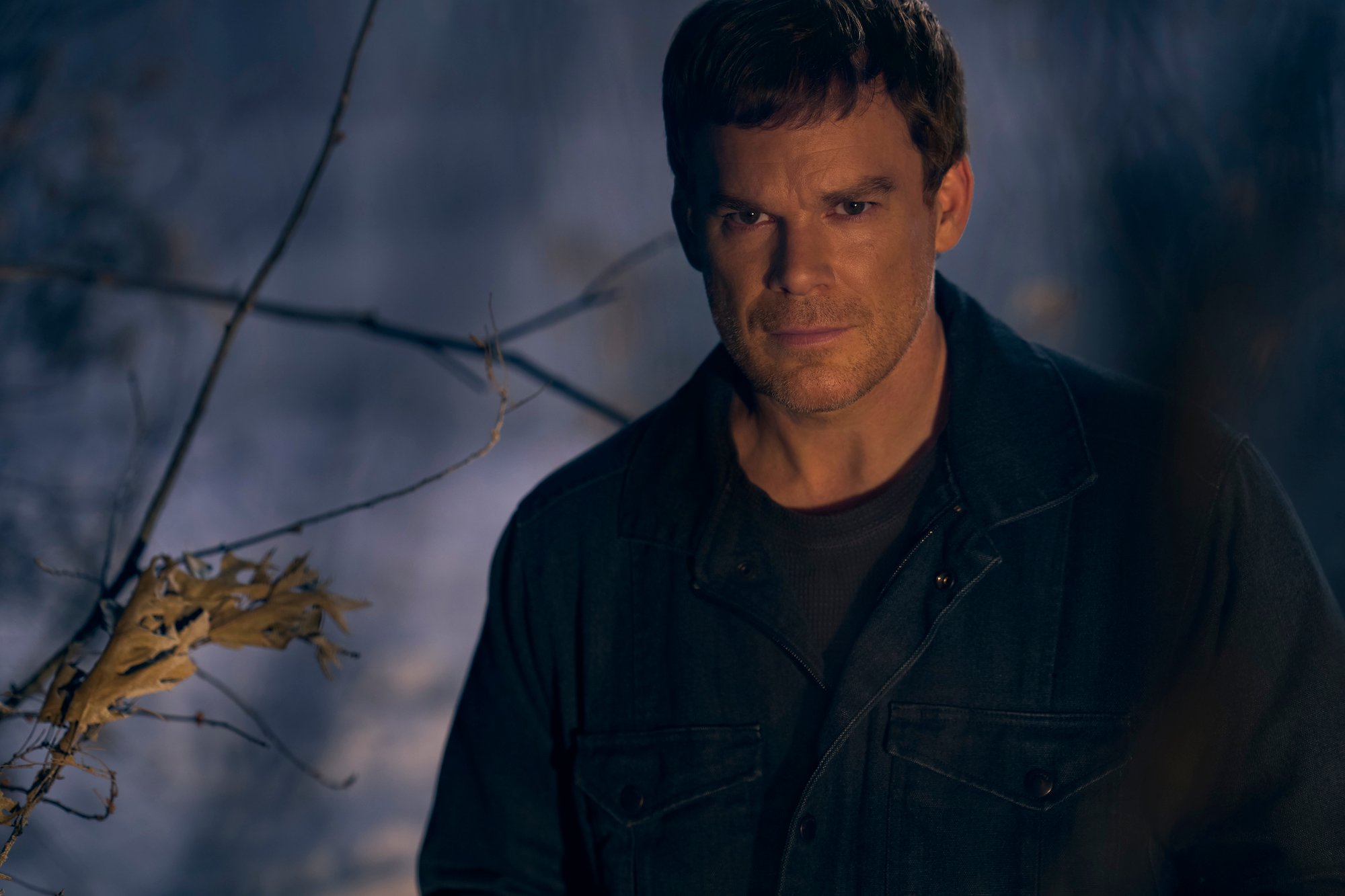 RELATED: Michael C. Hall: Playing Dexter Again 'Felt Strange'
Showtime's buzzy Dexter revival arrives in November. While Dexter: New Blood isn't based on a book, the serial-killer-with-a-conscience character did first appear in a series of novels by Jeff Lindsay. The new episodes find Dexter Morgan (Michael C. Hall) living in a town in upstate New York 10 years after the events at the end of the original series. But even though Dexter has left his old life behind, he may not be able to escape the past completely. Premieres Nov. 7. 
'The Wheel of Time'
It will be another year before we get to see Amazon's new Lord of the Rings series. But in the meantime, you'll be able to binge The Wheel of Time, an epic fantasy show based on Robert Jordan's Wheel of Time books. Rosamund Pike stars as Moraine, a member of a group known as the Aes Sedai, who takes five young people on a world-spanning journey. One of those young people is the reincarnation of a legendary leader known as the Dragon, who is prophesied to either save or destroy humanity. The Wheel of Time premieres in November 2021 on Amazon Prime Video.  
Check out Showbiz Cheat Sheet on Facebook!