'Nine Perfect Strangers': Why Each Character Is at Tranquillum
In 'Nine Perfect Strangers', Masha handpicks guests to stay at her exclusive wellness resort. Why does each guest go to Tranquillum?
Nine Perfect Strangers quickly became a very popular series after the first three episodes were released on Hulu. The series set a record for Hulu's most-watched original show. Adapted from Liane Moriarty's 2018 novel, Nine Perfect Strangers takes place at a wellness resort called Tranquillum House. It focuses on each guest trying to find healing and wellness through the owner's unorthodox methods. The resort's owner, Masha, hand selects each guest, and they all carry their own baggage. Here's what we know so far about why each character comes to Tranquillum.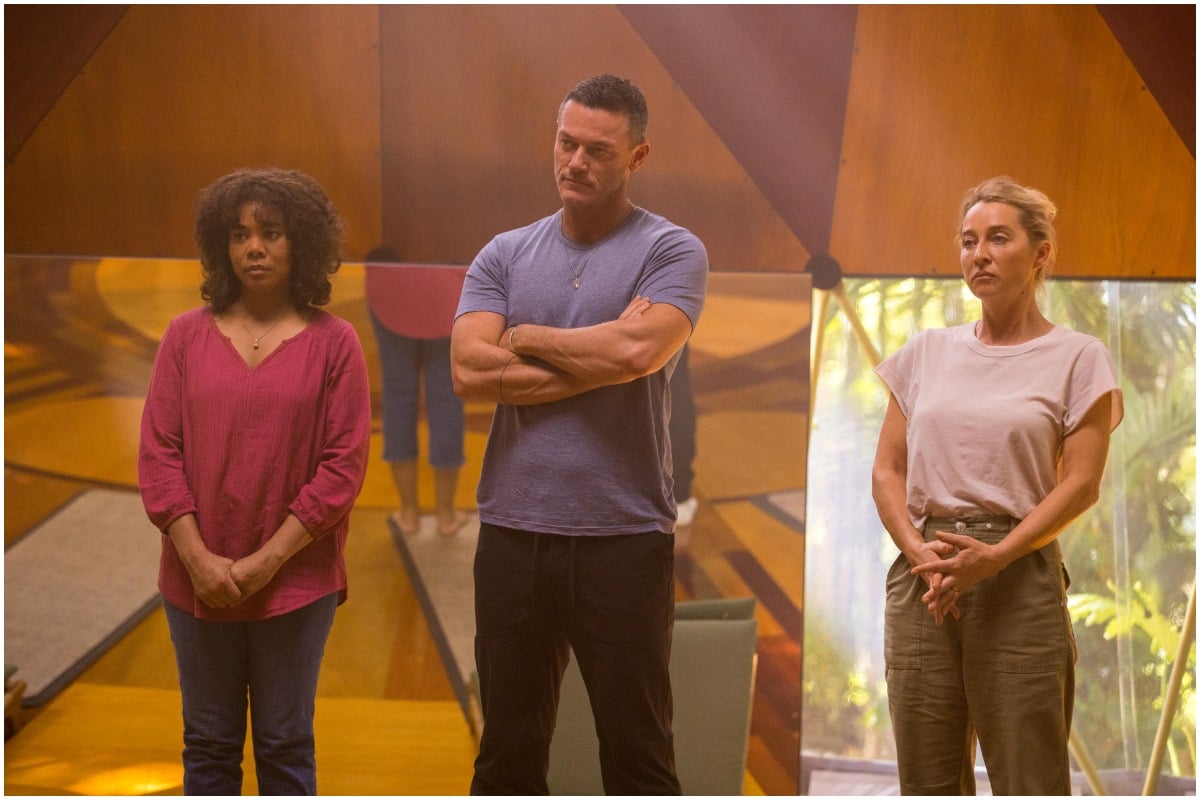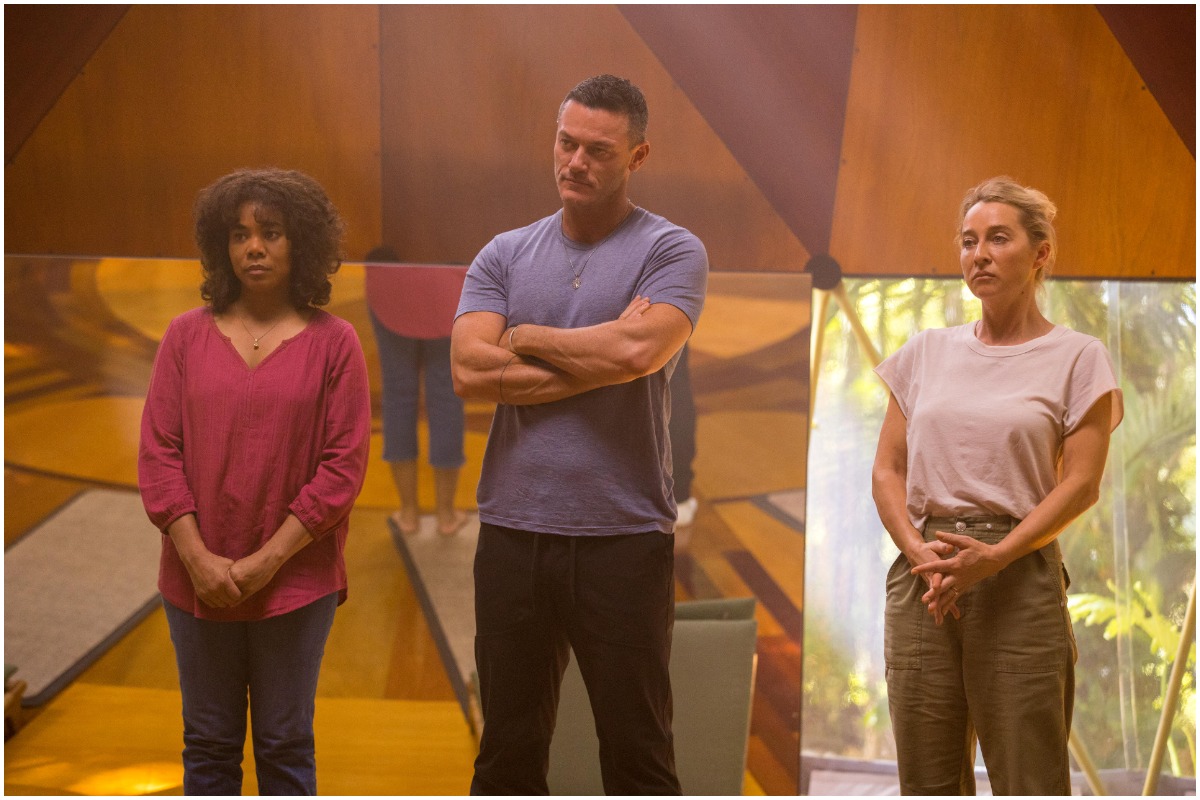 The Marconi Family
Napolean, Heather, and their daughter Zoe arrive at Tranquillum House for a family wellness retreat. The Marconi family is still struggling to cope with the death of Zoe's twin brother Zach three years prior. Napoleon deals with the trauma by maintaining a positive attitude. However, the third episode of Nine Perfect Strangers reveals he still feels guilty for not waking up early enough to stop his son's suicide.
Heather is broken and emotionally closed off, though, recently it seems Tranquillum House has been helping her to heal. Zoe seems to be somewhere in the middle. She tells people that she wasn't close with Zach, but is still overcome with grief at times.
Ben and Jessica Chandler
Ben and Jessica are a married couple who go to Tranquillum for what they describe as "marriage counseling." However, there's more to their story than that. First, Ben is incredibly wealthy because he won the lottery, a fact that he seems embarrassed to share. Next, Jessica is obsessed with social media and her image. She reveals that she does does not find herself pretty and needs people online to tell her she is attractive. When Jessica has her one-on-one with Masha, it reveals deeper problems with her marriage. "Why doesn't he love you anymore?" Masha asks. "I don't know," whispers Jessica.
Carmel Schneider
When asked, Carmel gives a straightforward reason for why she goes to Tranquillum. "Weight loss, esteem building, mind and body transformation," she asserts. However, Carmel has proved to be a much more complex character. She has anger issues. Everyone realizes this when she attacks Lars after he teases her. Carmel's anger makes sense when her backstory comes out. Her husband convinced her to give up her career to raise their children. Then he left her for a younger woman.
Tony Hogburn
Tony has plenty of issues to work through in Nine Perfect Strangers. He played professional football until an injury ended his career. Now, he is depressed, has substance addictions, and isn't close with his adult children. In the episode "Brave New World," he also reveals to Frances that he accidentally caused a man's death in a bar fight.
Frances Welty
Frances also has quite a bit going on in Nine Perfect Strangers. She is a twice-divorced romance novelist who is afraid that her career is coming to an end. Her most recent book is rejected by her editor right before she arrives at Tranquillum. A man on the Internet also scammed Frances into thinking that he loved her. He even warmed her up to the idea of raising his son together. All this is pulled out from under Frances when she finds out it was just an elaborate scheme to take her money.
Lars Lee
"Brave New World" reveals that Lars came to Tranquillum as an investigative journalist. However, Lars clearly has some issues of his own. He points out that Masha wouldn't have chosen him if he wasn't "as messed up" as everyone else. Lars is going through a breakup. He also mentions that he is gay and was raised Catholic. However, it seems like Lars might still be hiding some details about his life.
How to get help: In the U.S., call the National Suicide Prevention Lifeline at 1-800-273-8255. Or text HOME to 741-741 to speak with a trained crisis counselor at the free Crisis Text Line.