'Nine Perfect Strangers' Episode 6 Recap: Tensions Boiling Over
The first five episodes of Nine Perfect Strangers spent plenty of time building the tensions between the characters at Tranquillum House. Those are finally boiling over as the Hulu series approaches its finale. Nine Perfect Strangers Episode 6 proved that healing isn't always a linear journey — and that Masha's (Nicole Kidman) methods may not be working for everyone attending her retreat.
As she increases their doses yet again, the next stage of her protocol takes a worrisome turn. With just two episodes left, one has to wonder whether everyone will leave Tranquillum feeling healed and whole.
[Spoiler warning: This article contains spoilers for Nine Perfect Strangers Episode 6.]
'Nine Perfect Strangers' Episode 6 finally gives Tony and Frances their moment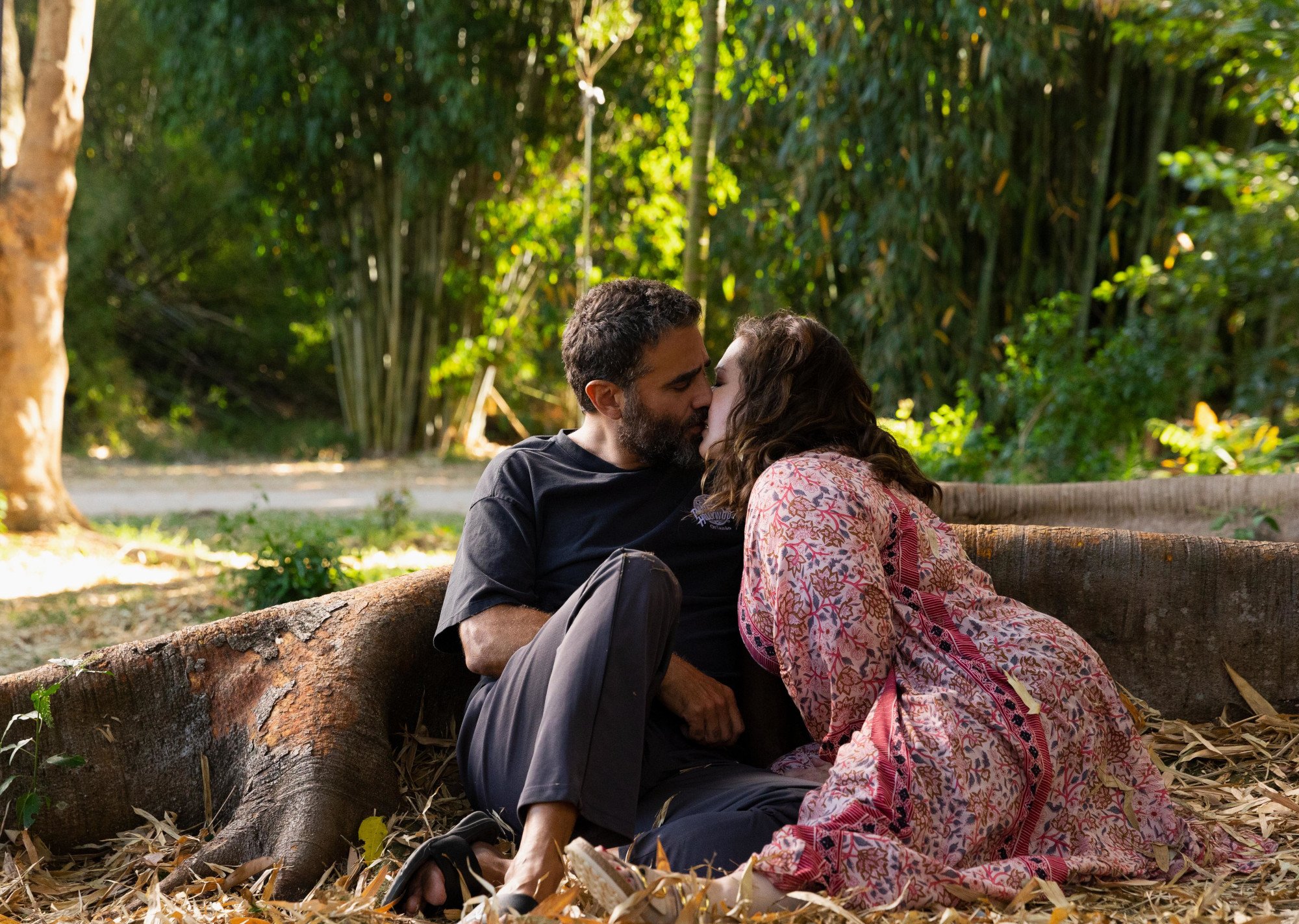 While several of the characters take a turn for the worst this week, Tony (Bobby Cannavale) and Frances (Melissa McCarthy) offer viewers a more pleasant storyline. Nine Perfect Strangers fans have been rooting for these two to get together since the beginning, and episode 6 finally delivers on that front.
Although the pair has spent many an episode sparring with sarcastic comments, they've also shown vulnerability with one another. It's clear they care about each other, and that's something Tony proves again when Frances wanders off from the group. Checking in on her quickly leads to the two of them kissing, a development that many saw coming.
Of course, while it's a sweet moment between the two characters, it does have some darker undertones. Tony asks Frances if she's ever considered "not going on," revealing that he has quite a few times. And while he's grateful for everything Masha's retreat has given him, he does raise an ominous question about Tranquillum House: did Masha intentionally recruit a bunch of guests so desperate they'd do anything she asked?
Considering what comes later, it's probably not the last time the characters will ask themselves that — or the fans for that matter.
Is Regina Hall's Carmel a bomb ready to explode?
RELATED: 'Nine Perfect Strangers': 1 Fan Theory Suggests Masha Is Threatening Herself
Episode 6 of Nine Perfect Strangers gives fans more insight into Carmel (Regina Hall), a character who has felt like a powder keg since she arrived at Tranquillum House. Reeling from an abusive marriage and subsequent divorce, Carmel is all smiles and jokes on the surface. However, Nine Perfect Strangers constantly alludes to her more violent side — and that continues into this week's installment.
"Motherlode" introduces a potentially groundbreaking development during a conversation between Carmel and Masha: that Masha is one of the women Carmel's ex-husband cheated on her with. That raises all kinds of questions about Carmel's desire to join the retreat and Masha's willingness to let her.
Their discussion confirms that Carmel knew about Masha's involvement with her ex, meaning she intentionally came here to get closer to Tranquillum's leader. However, Carmel denies having anything to do with the threats Masha's been receiving. Instead, she claims she simply wanted to understand the appeal.
That alone doesn't suggest Carmel will do something rash by the end of the series. However, she also tells Lars (Luke Evans) that she's afraid she'll hallucinate her ex — something Frances does early in the episode. Given that she once stabbed him with a fork, Carmel admits she's concerned she'll hurt someone if that happens.
And even Frances wonders at the fact that everyone but Carmel shows signs of improvement as the retreat continues. Is all of this foreshadowing that Carmel will play a major role in the show's climax? It certainly seems possible.
Marconi family drama reveals Masha's true intentions in episode 6
RELATED: 'Nine Perfect Strangers': 3 Theories About Who's Threatening Masha
Recent installments of Nine Perfect Strangers see the Marconi family healing from their trauma, but episode 6 throws a wrench in their progress. Episode 5 sees Zoe (Grace Van Patten) hallucinating her dead brother Zach (Hal Cumpston), and this week builds on that. In "Motherlode," the entire Marconi family can see him. While Napoleon (Michael Shannon) only glimpses him from afar, Heather (Asher Keddie) holds a whole conversation with him.
Unfortunately, that discussion takes a turn when one of Heather's memories resurfaces. She realizes Zach's asthma medication listed "suicidal ideation" as a potential side effect, a connection she hadn't consciously made before. Although Keddie's character seemed to be making progress, this revelation sees her breaking down completely — and blaming herself for her son's untimely death.
It also sees Napoleon and Zoe grappling with the aftermath. Napoleon handles his wife's realization especially badly. After spending so much time blaming himself, he's not sure he can move past Heather's oversight. That's doubly true knowing how angry she'd be if the situation was reversed.
Despite the Marconi family's grief bubbling up again in Nine Perfect Strangers Episode 6, Masha remains insistent she can help them. At the very end of "Motherlode," she suggests using psychotropic drugs to bring about an alternate reality where the family can be with Zach. It's a seemingly impossible idea and one that yet again shows Masha's questionable judgment. Still, it does make for an interesting segue into the show's final two episodes.
Will Masha get the outcome she's hoping for on 'Nine Perfect Strangers'?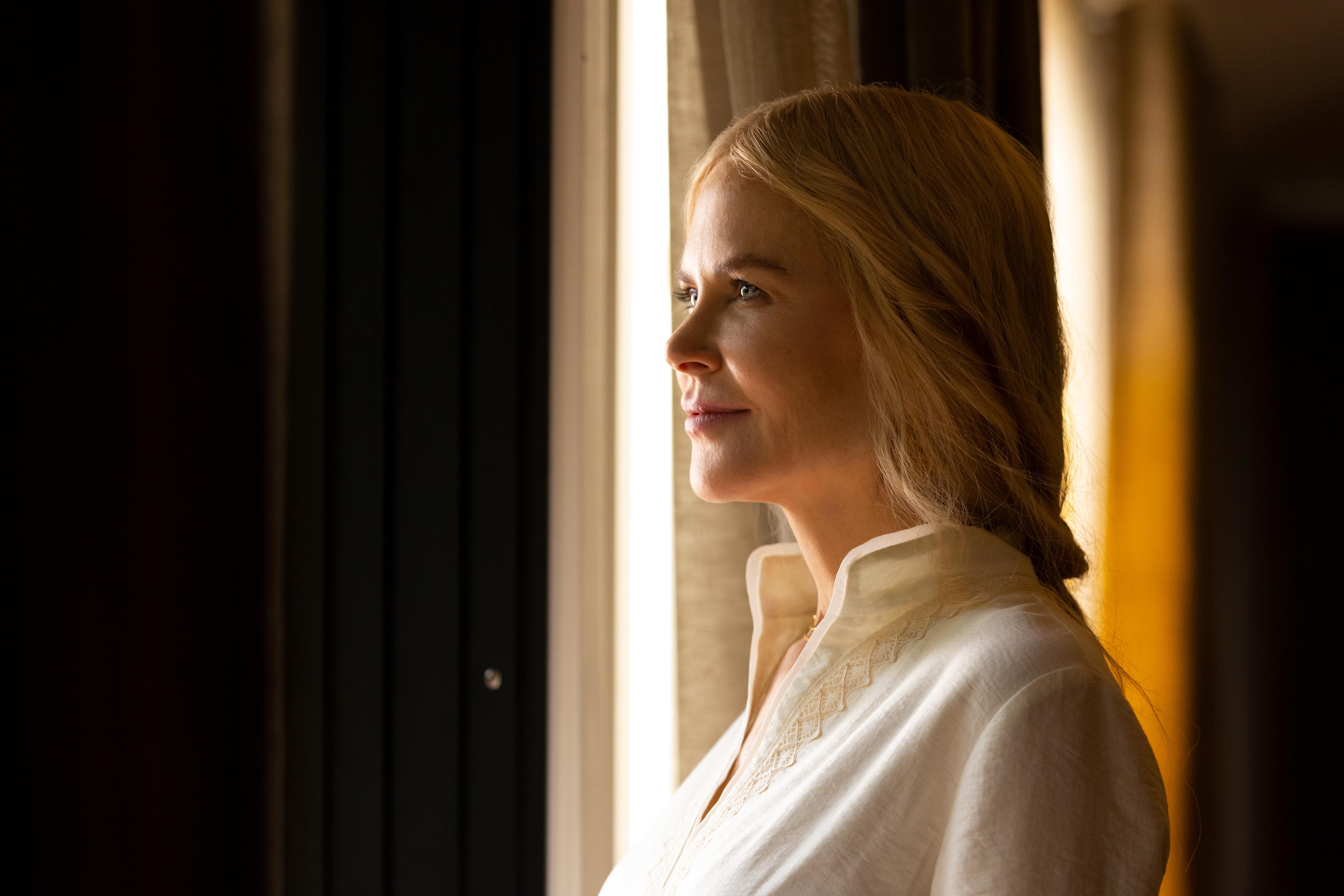 RELATED: 'Nine Perfect Strangers': Samara Weaving Says the Show Will Have a 'Different' Ending Than the Book
Masha proposes a preposterous plan in Nine Perfect Strangers Episode 6, but fans also learn this isn't the first time she's tried something like this. Following her conversation with the Marconi family, Delilah (Tiffany Boone) tells Yao (Manny Jacinto) they should leave. Their conversation confirms that Masha's done this before, and it heavily implies her efforts tied into the previous tragedy that occurred at the resort.
Given that "Motherlode" sees Masha struggling with her own grief, it makes sense she'd try so hard to "bring back the dead" in some way. There's definitely more to Masha's motives than simply wanting to help, and what she's suggesting could prove more dangerous than benevolent in the long run.
With Lars reporting on this retreat, it'll be interesting to see if everything works out as Masha intends. If anything goes awry — and the show seems to be headed in that direction — she may regret inviting him to Tranquillum.
Nine Perfect Strangers Episode 6 is currently streaming on Hulu.