'Nine Perfect Strangers' Glosses Over This Detail About Jessica From the Book
By now, fans of Nine Perfect Strangers know that the popular Hulu series was adapted from a book by Liane Moriarty. When the time for casting comes around, changes are often made in book adaptations. It's hard to find an actor who looks exactly like the character described in the book, even with costumes, wigs, and other special effects. However, Nine Perfect Strangers left out a pretty significant detail about Jessica's appearance that played a big part in the novel.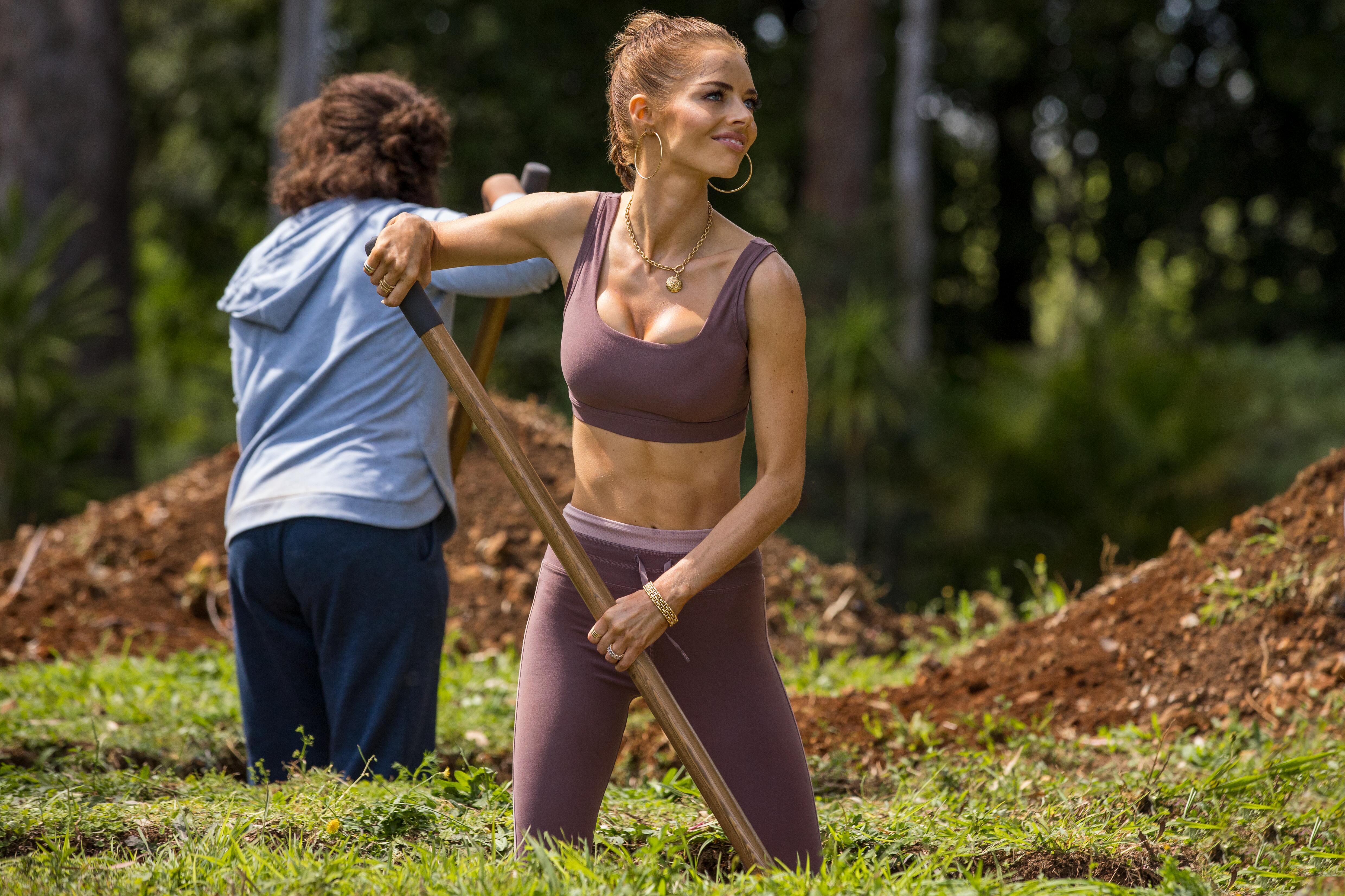 Ben and Jessica seek marriage counseling in 'Nine Perfect Strangers'
Ben and Jessica Chandler are a young couple who go to Tanquillum House in the hopes of restoring their marriage. The book reveals that the couple has known each other since they were in high school. Their marriage troubles began when Ben won the lottery. Ben is even more obsessed with his car in the book, and it becomes a point of contention in their marriage. Jessica even begins to feel that Ben cares about his new Lamborgini more than her.
However, unimaginable wealth doesn't just change Ben. After winning the lottery, Jessica changes in a significant way, and it profoundly impacts her marriage.
Jessica completely alters her appearance in the book
In the book, after the couple becomes wealthy, Jessica massively alters her appearance through cosmetic procedures. Samara Weaving certainly looks done up for her role as Jessica. She sports a fake tan and always wears plenty of makeup and jewelry to give her a glamorous look. Weaving also wears fake teeth and long sharp nails while in character. However, the series has yet to address how much Jessica alters herself in the book.
Over the last year she had invested a lot of time and money, and a fair amount of pain, in her body. She had done everything there was to do: her teeth, her hair, her skin, her lips, her boobs. Everyone said the results were amazing.

"Nine Perfect Strangers"
Jessica's cosmetic procedures are pretty extreme, and they become an issue in her relationship with Ben.
Ben resents Jessica for changing her looks so drastically
The book reveals an even more tragic aspect of Ben and Jessica's relationship. Jessica thinks that Ben will find her more attractive after her cosmetic procedures. The opposite is true. Ben calls Jessica's change a "willful disfigurement." He thinks that she "looks like a chipmunk" and it's hard for him to even look at "the frozen forehead, the blowfish lips, the puffy cheeks, the camel eyelashes." Ben secretly longs for the life they had before winning the lottery.
"I miss your face," Ben said to Jessica. "Your beautiful face. I don't recognize you. I don't recognize anything about our lives. I miss our old flat. I miss my job. I miss the friends we lost because of this. But most of all, I miss your face."

"Nine Perfect Strangers"
Jessica, however, likes their newfound wealth. She truly feels that the cosmetic procedures make her beautiful. So far, the Hulu series has not fully addressed Jessica's drastic change in appearance, but it might come up as the series progresses.