'Nine Perfect Strangers': How Many Episodes Are There?
Nine Perfect Strangers premiered on Hulu this week, transporting viewers to the boutique wellness resort run by Nicole Kidman's Masha. The first three episodes introduced a large, messy cast of characters, all of whom came to Tranquillum House with their own baggage to work through. They also set the stage for some explosive moments between the guests. Tensions are already high within the group, and they're likely to get worse as the show continues. How many episodes can viewers expect from Nine Perfect Strangers?
What is Hulu's 'Nine Perfect Strangers' about?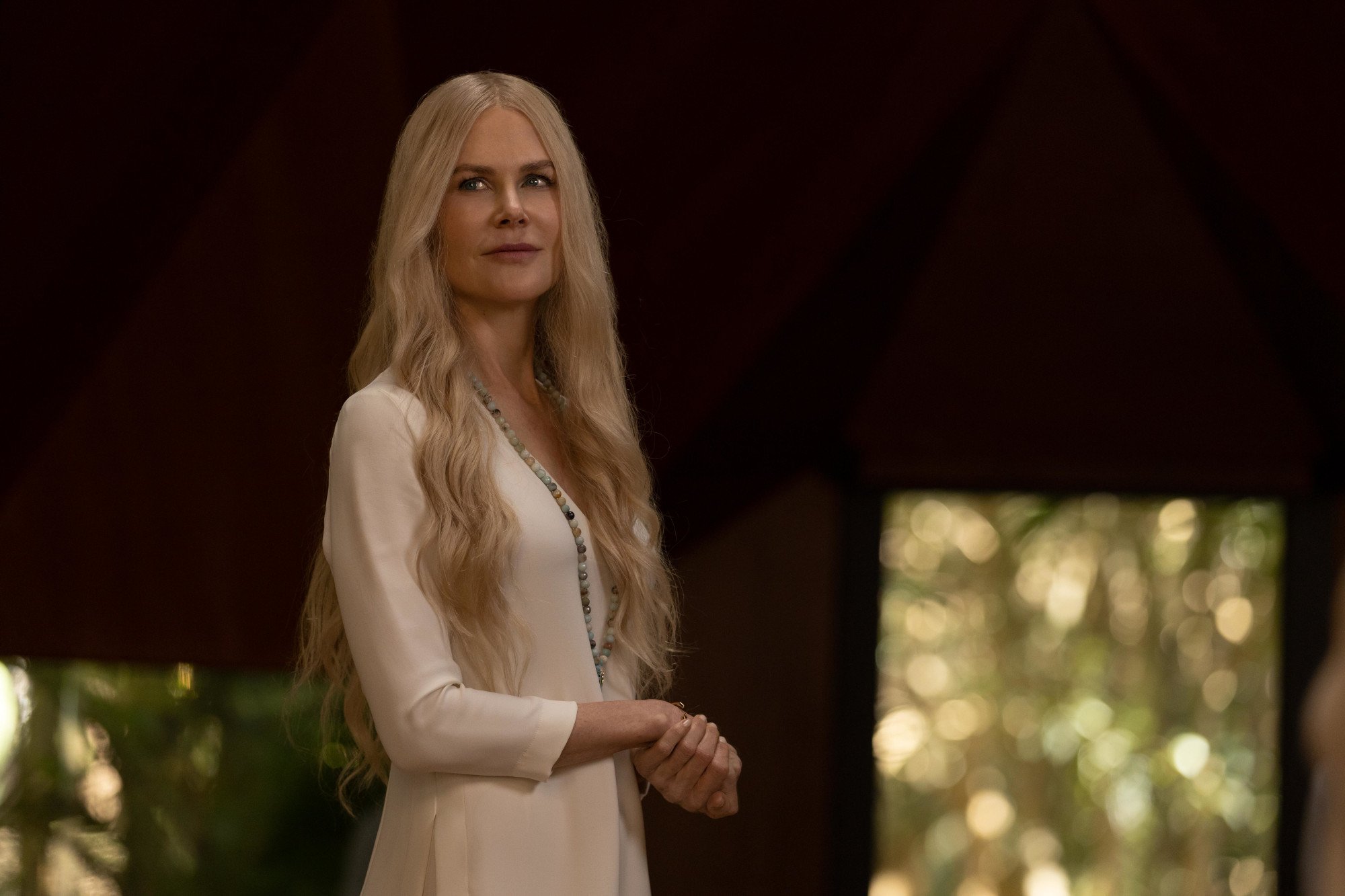 At its core, Nine Perfect Strangers seems to be about grief and how far people will go to rid themselves of it. Each of the characters in the Hulu series comes to Tranquillum House with a specific "crisis" they're looking to leave behind. Some are upfront about it, revealing marital problems and professional setbacks early on. Others allow their problems to unravel as the episodes continue, diving into more serious subject matter like death and addiction.
Masha vows to help them all become better versions of themselves, using suffering to shed their grief. Of course, that's an ambitious promise to make — especially with a cast of characters who can't seem to get along.
Whether they'll come together to heal or continue unleashing their trauma on one another remains to be seen. The show has multiple episodes left to answer that question — and to immerse viewers in their drama in the meantime.
How many episodes of 'Nine Perfect Strangers' are there?
In total, Nine Perfect Strangers comprises eight episodes, three of which are already streaming on Hulu. The remainder will drop weekly on the platform from mid-August to the end of September. Of the eight episodes, six of them have titles viewers can speculate about. The final two are being kept under wraps, suggesting their titles could spoil the conclusion of the show.
Per Marie Claire, these are the episodes Hulu has released names for are listed below and the dates they arrive:
"Random Acts of Mayhem" – Aug. 18
"The Critical Path" – Aug. 18
"Earth Day" – Aug. 18
"Brave New World" – Aug. 25
"Sweet Surrender" – Sept. 1
"Motherlode" – Sept. 8
The last two episodes of Nine Perfect Strangers drop on Sept. 15 and 22. With tensions building consistently throughout the show, they're likely to offer an explosive ending.
How to watch new episodes of the Hulu series
The remaining episodes of Nine Perfect Strangers will drop on Hulu every Wednesday until the finale arrives on Sept. 22. Like most original content on the streaming platform, the installments will be available to watch beginning at 12:01 a.m. ET. Since the show is a Hulu exclusive, U.S. subscribers have access to it through the streaming platform. Those in Canada, however, can also watch it weekly on Amazon Prime Video.
The first three episodes of Hulu's new series are currently streaming on the platform, so viewers can watch those while they wait on the rest. They certainly raise enough questions to keep fans busy in the interim.