'Nine Perfect Strangers' Is Not a Horror Show
Everyone is buzzing about Nicole Kidman, Melissa McCarthy, Michael Shannon, Regina Hall, and the rest of the star-studded cast of Hulu's new limited drama series, Nine Perfect Strangers. In the show, Kidman plays a wellness expert named Masha who invites nine people to a retreat at her expensive and unorthodox wellness center.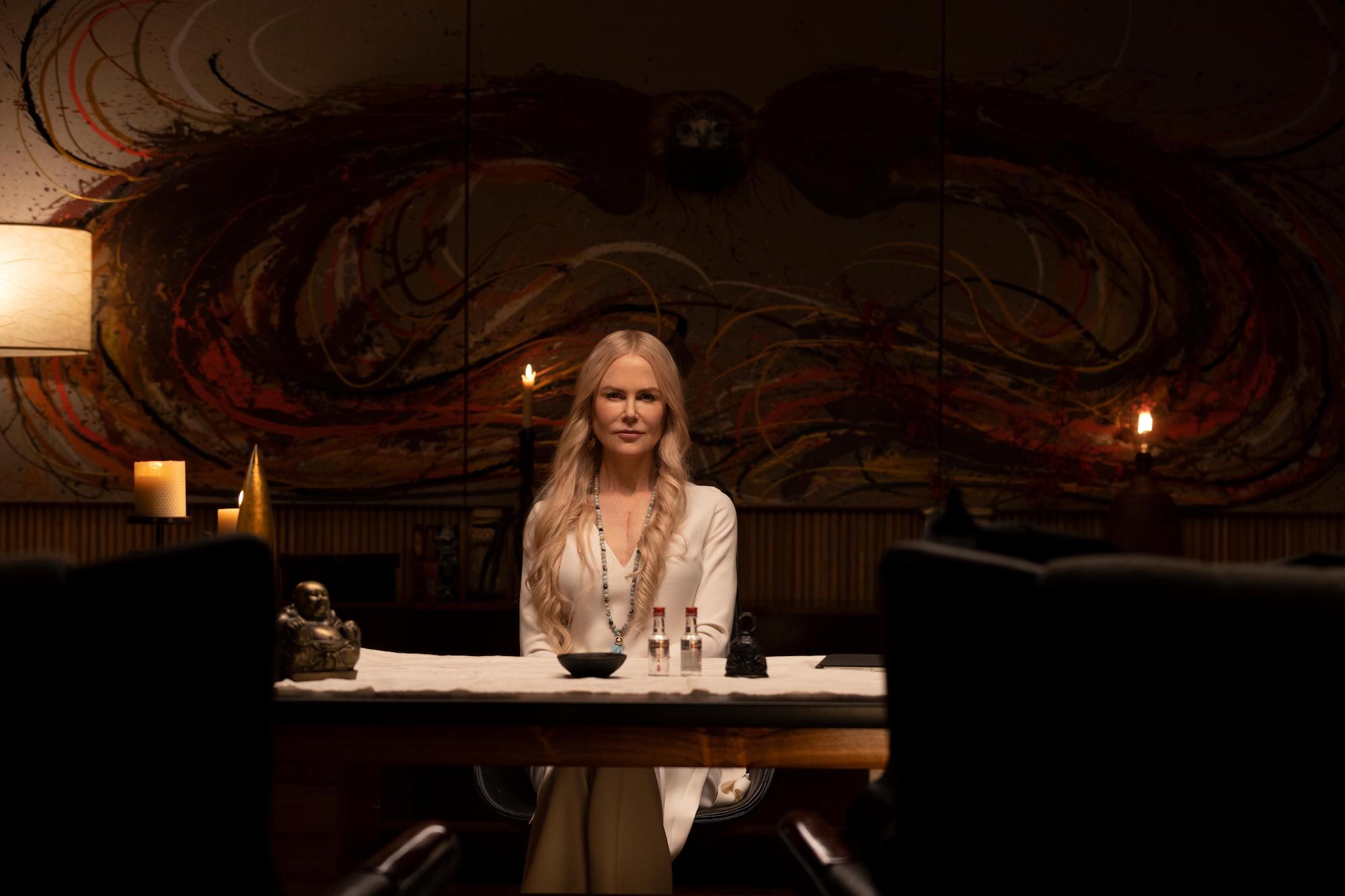 The eight-episode series thus follows the group throughout their retreat as they undergo painful and sometimes questionable treatments on their path to wellness.
What was the inspiration for 'Nine Perfect Strangers'?
The series is an adaptation of a novel by the same name, written by Liane Moriarty. Fans of writer-producer David E. Kelley will note that Moriarty also wrote Big Little Lies, which Kelley also adapted into a series, also starring Kidman.
Nine Perfect Strangers thus resembles Big Little Lies in many ways, including its dreamy opening sequence, its tendency toward compelling monologues where stars showcase their raw talent, and slow-burning suspense that seems to mount with each episode.
What is 'Nine Perfect Strangers' about?
A non-spoiler breakdown of the plot is as follows: Masha (Kidman) is a wellness guru who hand-selects clients in groups of nine in order to bring them to her wellness center, where they are stripped of their cell phones and submitted to a mysterious protocol involving smoothies.
As the plot unfolds, each of the guests reveals more and more of what brought them to the center, while the effects of the protocol begin to warp and change the way they see themselves and their pain. From early on, it is clear the viewer should prepare for the strangers' shared experience to take some sudden, shocking turns.
Did we mention there is some kind of weird, not-yet-clear love triangle involving Kidman's Masha and her assistants Yao (Manny Jacinto) and Delilah (Tiffany Boone)?
The way the writers roll out just enough to keep you wondering more and more about what's going on with them and everyone else is just absolutely perfect and clearly why people can't stop talking about this show.
It's not accurate to describe 'Nine Perfect Strangers' as horror
While some of the trailers and marketing around the show have led people to suspect that it's a horror show, both Kelley and the series director, Jonathan Levine, have made it pretty clear that this isn't the case. Instead, Levine has stated, according to Rotten Tomatoes, that the show "transcends genre," and that while there may be elements of it that are painful or uncomfortable to watch, it's not ultimately meant to be scary.
If the show can be compared to anything, it has the marks of psychological thrillers like those popular in the 1990s. As episodes roll out, viewers will have to see for themselves whether the show takes a terrifying turn or not, but it seems like the primary ghosts on this show are the trauma-based kind.
Instead, the showrunners wanted to investigate pain
While Nine Perfect Strangers was never meant to be a horror show, it absolutely was intended to be a show about pain and the different ways people deal (or don't deal) with it. For instance, Hall plays a woman who is looking to heal from the pain of her divorce, McCarthy plays a successful author reeling from getting scammed by a catfish, and Shannon plays the father of a son who took his own life.
The show explores literal pain, too, such as through Bobby Cannavale's character, Tony, a former pro athlete who is addicted to painkillers following a traumatic injury.
The show can thus be considered an investigation into the ways people cope with pain, the way we cause others pain, what happens when we confront it, and whether or not something like a wellness retreat really can heal a deep wound.