'Nine Perfect Strangers': This Line From the Book Reveals Why Heather Struggled to Move on After Zach's Death
Each character in the Hulu series Nine Perfect Strangers is struggling with their own issues when they arrive at Tranquillum House. The Marconi family are some of the first guests to discuss their emotional baggage. Zach Marconi died three years before Nine Perfect Strangers. When Heather arrives at Tranquillum, it seems that she is having a tough time coping with her son's death. The book that the Hulu series is based on gives some context as to why Heather struggled so much to move on.
[Spoilers ahead for Nine Perfect Strangers Season 1 and the book Nine Perfect Strangers]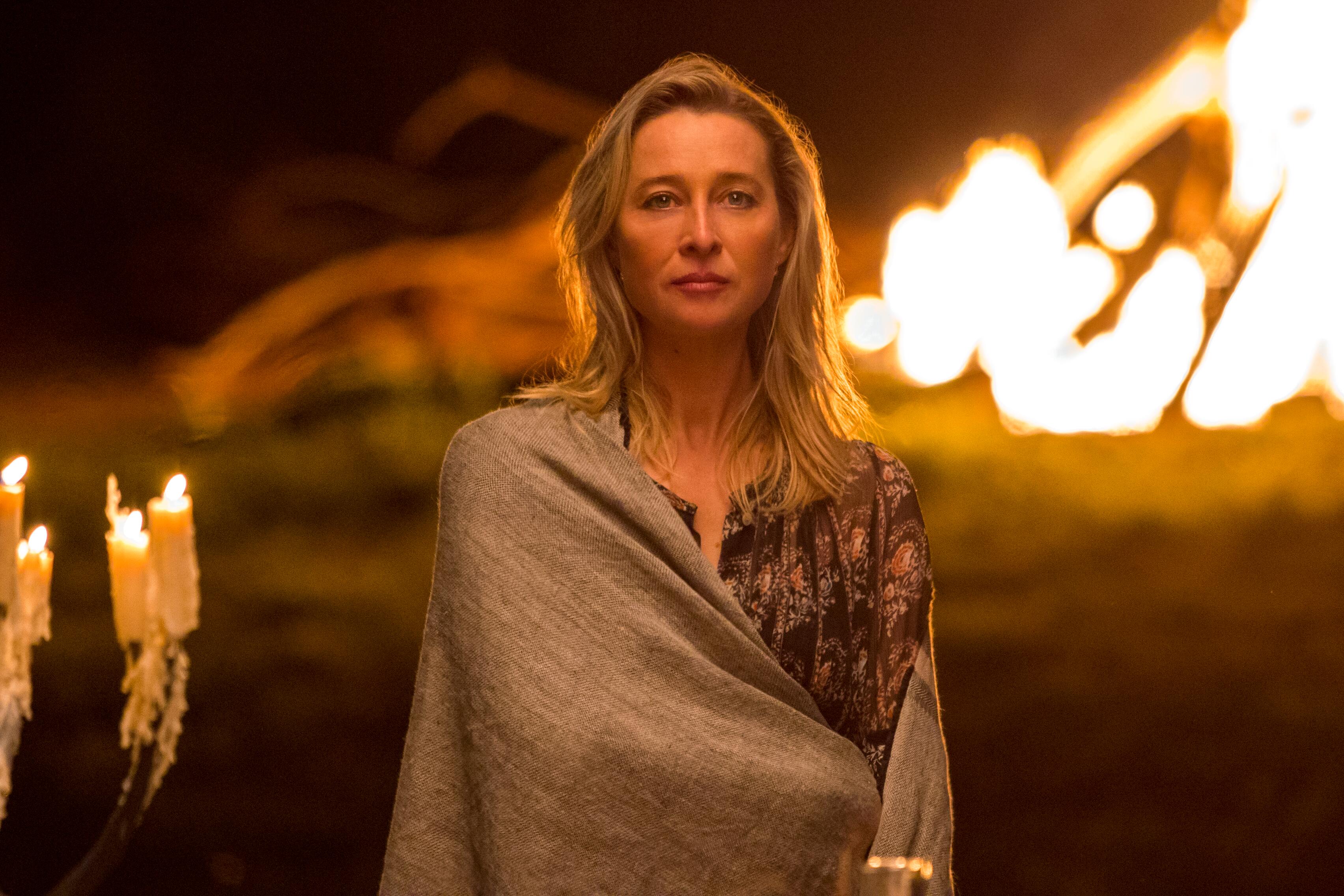 What happened to Zach Marconi?
In Nine Perfect Strangers, Napoleon, Heather, and Zoe Marconi arrive at Tranquillum House to try to heal from the death of Zoe's twin brother, Zach. Three earlier, when the twins were 18-years-old, Zach took his own life. Napoleon recalls in the episode "Earth Day" that Zach was impulsive, and teenage suicide is sometimes the result of an impulsive decision. The pair stayed up late the night before he took his own life. Napoleon slept in the following day and blames himself for not finding Zach soon enough to save him.
Heather was 'broken' at the beginning of 'Nine Perfect Strangers'
Napoleon comments in his one-on-one with Masha that Heather is broken from the death of their son. This seems to be the case at the beginning of Nine Perfect Strangers. In "The Critical Path," Heather accuses her husband of making her deal with her suffering alone while he puts on a happy face. She later strays dangerously close to the edge of a cliff. Napoleon and Zoe are worried she will jump.
Heather also reveals that she and Napoleon haven't had sex in three years. She says she "doesn't think it's possible" for her, even suggesting that Napoleon should have an affair. It's clear that Heather is still really suffering when she arrives at Tranquillum. The novel Nine Perfect Strangers reveals why Heather had such a difficult time coping with Zach's death.
Why did Heather struggle so much after Zach's death?
In the book, Heather has been hiding a huge secret from her family for years. During psychedelic therapy, she tells Napoleon that she gave Zach an asthma medication which may have had disastrous consequences:
"One of the side effects can be depression and suicidal thoughts," said Heather. "I told you the specialist wanted to prescribe it to him and you said, 'Are there any side effects?' and I said … I said … 'No.'" The regret dragged at her face like claw marks. "You said no," repeated Zoe's father. "I said no," said her mother. Her eyes were pleading for forgiveness. "I'm so sorry."

"Nine Perfect Strangers"
For three years, Heather hid the fact that she was feeling crippling guilt for the death of her son. To make matters worse, Heather is a nurse in the book, so Napoleon likely trusted her opinion on the medication. Of course, she had no way of knowing Zach would take his life, but the guilt explains why she is so angry and broken after his death.
How to get help: In the U.S., call the National Suicide Prevention Lifeline at 1-800-273-8255. Or text HOME to 741-741 to speak with a trained crisis counselor at the free Crisis Text Line.