'Nine Perfect Strangers': Manny Jacinto Faced 1 Major Challenge Playing Yao
Manny Jacinto's 'Nine Perfect Strangers' character is devoted to Masha, and capturing that level of dedication proved a challenge for the star.
Nine Perfect Strangers drew viewers in with its A-list cast, but the Hulu series is keeping them engaged with its high tensions and compelling perspective on grief. From Melissa McCarthy's Frances to Regina Hall's Carmel, every character has layers and layers to explore. Masha (Nicole Kidman) promises to dig into all of them with the assistance of Delilah (Tiffany Boone) and Yao (Manny Jacinto).
While Delilah seems to function as the voice of reason among the trio, Yao is more steadfastly dedicated to his boss. Evidently, capturing that was a challenge for The Good Place alum Jacinto. Here's why.
Manny Jacinto plays Yao on 'Nine Perfect Strangers'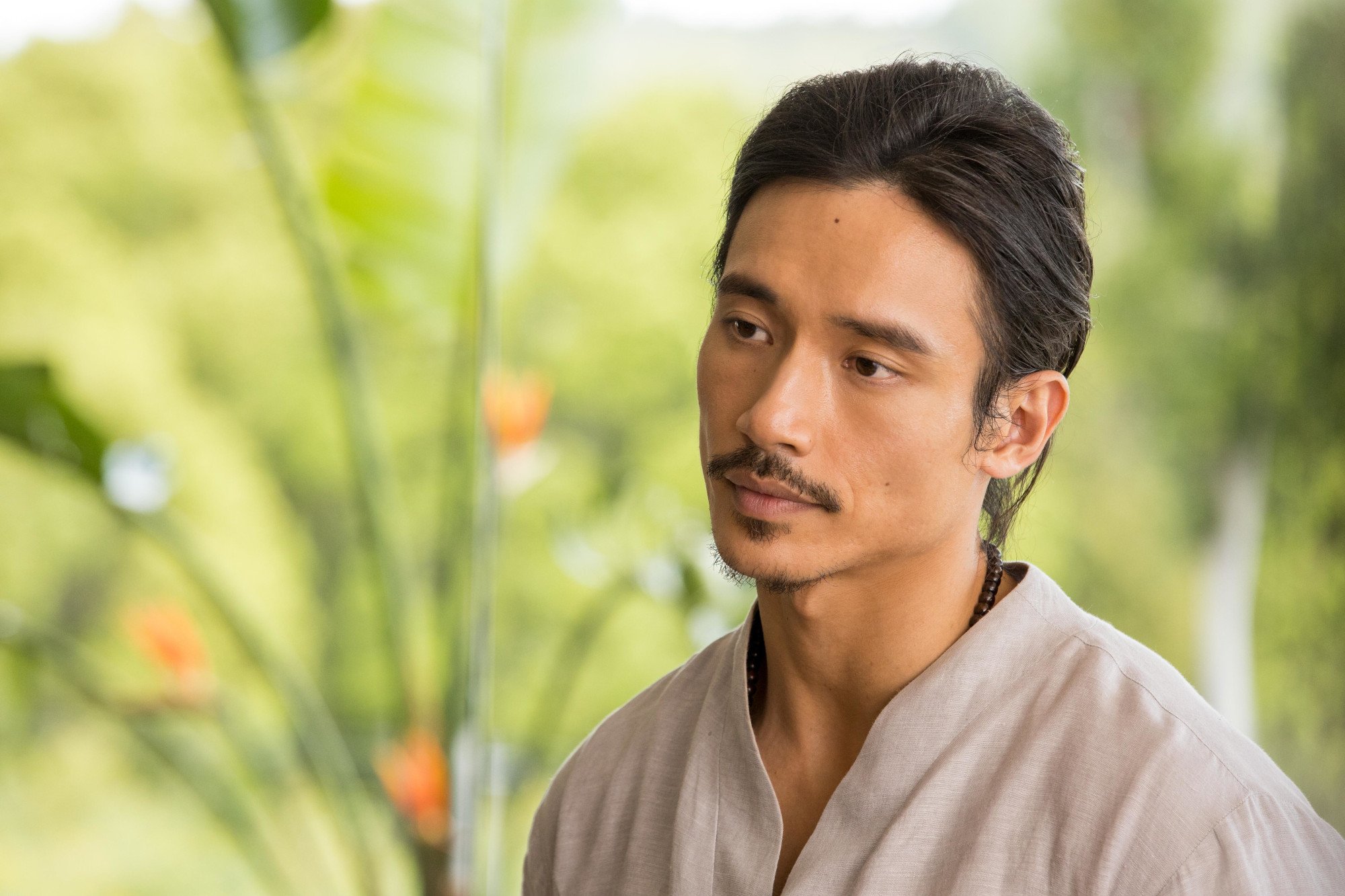 Following his run as Jason Mendoza on NBC's The Good Place, Jacinto plays Yao in Hulu's Nine Perfect Strangers. Yao is one of the staff members at Tranquillum House, and unlike Delilah, he rarely questions Masha's healing methods.
Of course, Yao also shares a romantic relationship with Masha throughout the series. That's something creating tension between him and Delilah, with whom he's also romantically involved. Although Yao seems to care deeply about both women, he's incredibly devoted to Masha — something that could backfire on him down the line.
As for Yao's past, the Hulu series hasn't offered much detail on that front. Like most of Masha's attendants, he suggests that she saved him — but from what he never says.
'The Good Place' alum faced this challenge bringing Yao to life
For Jacinto, capturing Yao's devotion to Masha — and juggling it with other aspects of the character — proved a challenge of bringing his Nine Perfect Strangers character to life. During an interview with TechRadar, Jacinto opened up about how he views Yao and how he approached his portrayal of the character. He likened him to a "glass half full," but he underscored that Yao struggles with his own issues, which fans may not be privy to:
"Yao is devoted to Masha almost to a fault. He has an incredible amount of loyalty towards her vision, what she wants to accomplish and to Masha in general. Yao is the calmer, glass half full aspect of Tranquillum's main trio [Masha, Delilah and Yao] but he's still trapped in this conflict of who he is and what he stands for."
To understand what Yao "stands for," Jacinto had to dig a little deeper. He told TechRadar that he needed to uncover what about Masha and Tranquillum House appealed to his character so much. Ultimately, he landed on wanting to see the guests find the same peace he did:
"I had to figure out why Yao was so devoted to this. And it's all rooted in the pursuit of self-improvement. Whether they [Tranquillum's guests] see it or not, Yao is there to guide them through it. He's gone through his own dark past and he can see what the benefits are with improving yourself personally. He can see himself in them and that they want to get better, so that's how I approached Yao as a character and anchored him in the idea of wanting to enlighten people and help them find what they're searching for."
What will become of Yao in 'Nine Perfect Strangers'?
Nine Perfect Strangers seems to be building to something big, but viewers don't know where Masha's 10-day retreat is headed. That leaves all of the characters' fates up in the air, including Yao's.
The show sees Masha receiving death threats over the course of the retreat, a fact that could contribute to its climax. Masha believes someone from her past might be sending those messages, but the individual's recent actions suggest the person is closer. If it winds up being one of the staff members, Yao could see his faith in Tranquillum House shaken. Of course, whatever's going on between him, Masha, and Delilah may also bring about internal conflict.
There's also the ongoing suggestion that Masha is taking her protocol too far, something that could bring an investigation down on Tranquillum House. If she finds herself facing further legal troubles, Yao could very well be wrapped up in that. For his and Delilah's sake, Masha's plan needs to succeed.
The next four episodes will reveal what becomes of Yao and the rest of the crew at Tranquillum House. Until then, fans can watch the first half of Nine Perfect Strangers on Hulu.