'Nine Perfect Strangers': Melissa McCarthy's Hilarious Real-Life Spa Experience
Nine Perfect Strangers recently released the final episode of season 1 to Hulu, and fans can't stop talking about the series. The show centers on a wellness retreat called Tranquillum House, where nine unique guests arrive to find healing and relaxation.
Melissa McCarthy plays one of these guests, Frances Welty. It's always interesting to hear about how the Nine Perfect Strangers cast implements wellness into their own lives. McCarthy enjoys spas, but her last experience getting a massage took an interesting turn.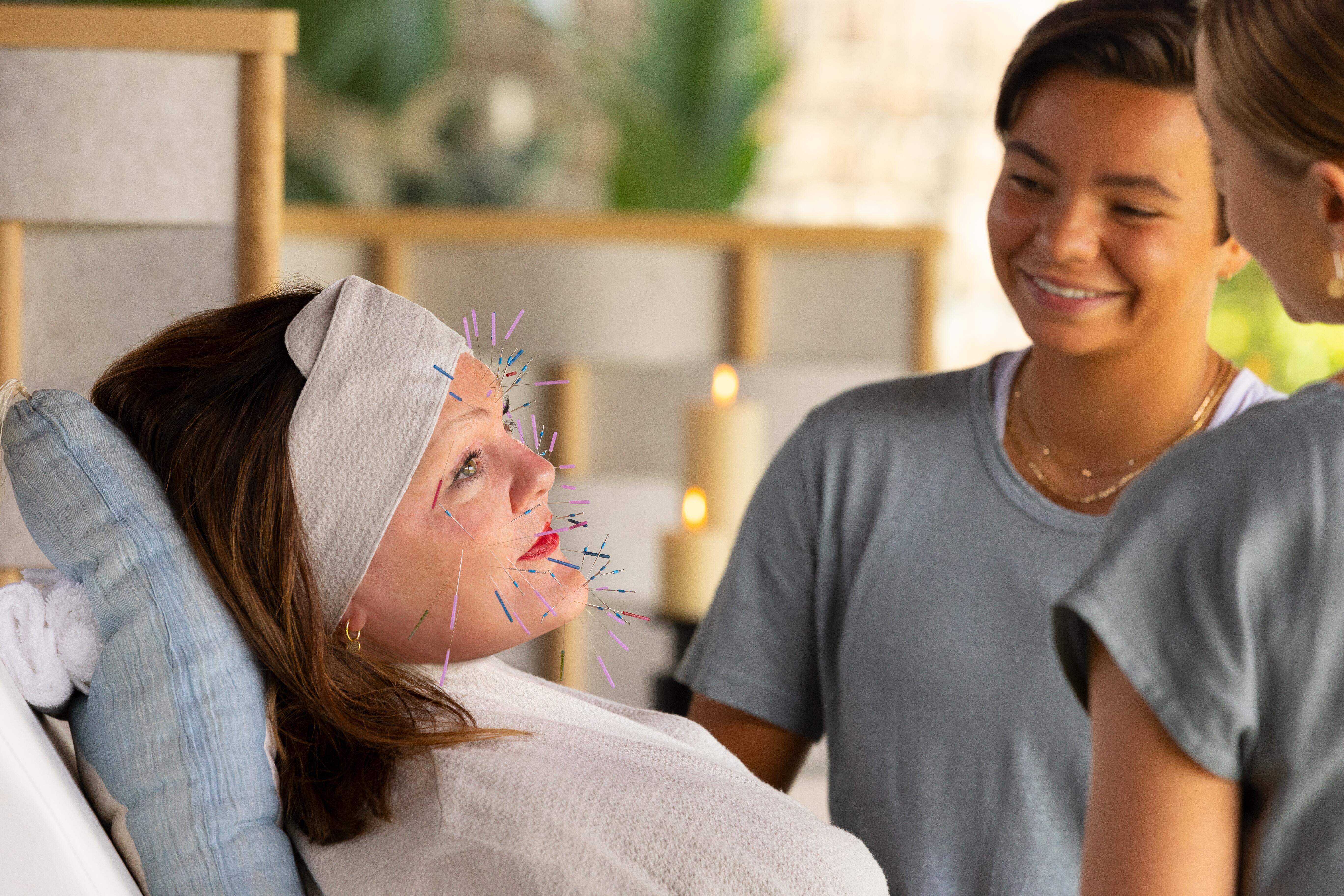 Who does Melissa McCarthy play in 'Nine Perfect Strangers'?
McCarthy's character Frances is a romance novelist going through a bit of a crisis. She learns that her publisher doesn't want her latest book and that a critic wrote a scathing review of her novels. Frances was also scammed by a man named Paul Drabble over the internet.
Paul made her think that the two would get married. Then Paul disappeared after Frances sent him a large amount of money for his son, who was supposedly in a car accident.
Frances does go through quite a transformation at Tranquillum. While on psilocybin, she hallucinates a tiny singing version of Paul, whom she then flushes down the toilet. She also meets Tony Hogburn, and the two end up in a romantic relationship.
McCarthy once fell asleep while getting a massage
It seems that many of the Nine Perfect Strangers cast members enjoy self-care in various ways. "I do enjoy a spa day," McCarthy said on The Late Late Show with James Corden. The actor then recalled her last spa experience. "The last time I went was pre-crazy COVID, and I was in London and I was working and I was so tired because I'd been rehearsing all day."
She continued: "I got in. It was like an hour and a half. I was like, 'This is going to be amazing.' I fell asleep so hard that I was like, 'I don't know if I got a massage.'"
The massage therapist then woke McCarthy up and left the room, so she could get dressed. McCarthy was still nude from the massage, and she was so loopy from just waking up that she walked through the wrong door.
"Finally I get my eyes open, and I'm standing in the public hallway," she said. "That was the door out and this was the door to the changing room, but I was so out of it."
By some miracle, no one was in the hallway and the door didn't lock on McCarthy. But it must have been a pretty jarring way to wake up.
Will there be a 'Nine Perfect Strangers' Season 2?
The first season of Nine Perfect Strangers has come to an end. And fans already are wondering about the possibility of season 2.
Although Nine Perfect Strangers is a limited series, a second season is still a possibility. Director Jonathan Levine seems pretty on board with the idea. "I hope that people enjoy it enough for Season 2 to be an option," he told BuzzFeed.