'Nine Perfect Strangers': Michael Shannon's Singing Had His Co-Stars in Tears for More Reasons Than One
As Hulu's Nine Perfect Strangers progresses, the guests at Tranquillum House form stronger bonds and reveal more about their personal lives. Episode 5, "Sweet Surrender," explores Zoe Marconi's complicated feelings about the loss of her brother. It takes place on her 21st birthday, which she would have shared with her twin, Zach. Michael Shannon, who plays Napoleon Marconi, did quite a bit of singing in this episode. His musical numbers brought his co-stars to tears for more reasons than one.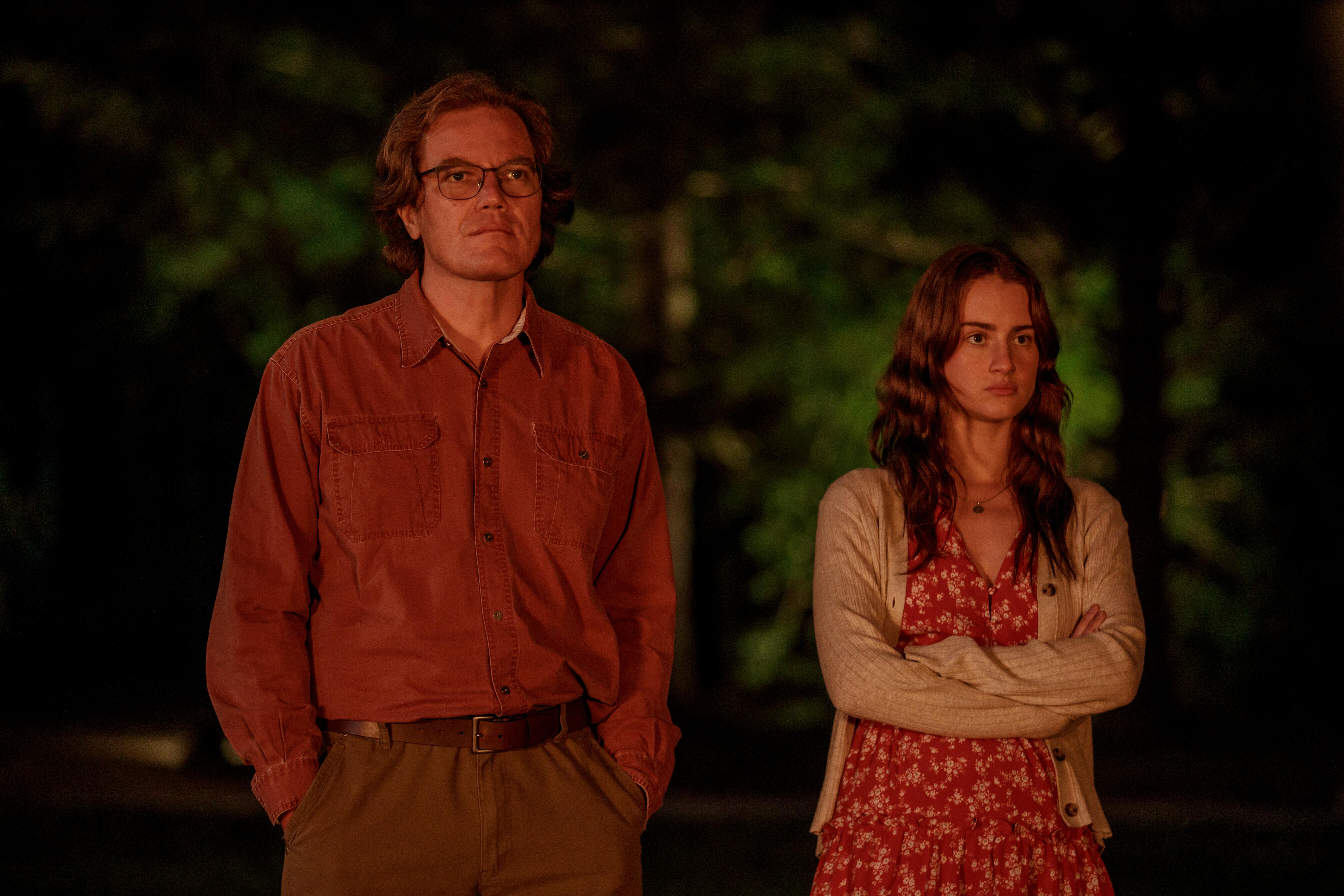 Michael Shannon plays Napoleon Marconi in 'Nine Perfect Strangers'
Napoleon goes to Tranquillum with his wife Heather and daughter Zoe to try to heal from the death of his son Zach three years prior. Napoleon refuses to wallow in self-pity over his son's death. Instead, he maintains a positive outlook on life and is determined to keep moving forward. However, in the episode "Earth Day," he expressed guilt about not waking up early enough to save his son.
Napoleon also has a hidden talent. In "Sweet Surrender," he does quite a bit of singing on his daughter's 21st birthday.
Michael Shannon made Asher Keddie cry-laugh
At the beginning of "Sweet Surrender", Napoleon wakes up full of energy on the morning of Zoe's 21st birthday. He begins singing "You're The One That I Want" from Greece while dancing around in just his boxers. His wife and daughter watch with amusement. "Those were the most authentic laughs," says Grace Van Patten, who plays Zoe, in an interview with The AV Club. "I was not acting." 
Asher Keddie, who plays Heather, laughed so hard she cried at her on-screen husband's performance. "We were crying—we actually were crying at one point because it was too much," Keddie revealed to The AV Club. "I was screaming at him to stop because it was too much."
Shannon brought his on-screen wife to tears while filming 'Nine Perfect Strangers'
In honor of his daughter's 21st birthday, Napoleon serenades everyone at Tranquillum with a rendition of The Tune Weavers' "Happy, Happy Birthday Baby." The guests at Tranquillum begin to dance in a truly heartwarming scene. Keddie was especially emotional during Shannon's performance. "It was so moving; his voice is so beautiful and delicate," Keddie told the AV Club. "We had a really beautiful, very emotional night that night [we filmed that scene.]"
Keddie also explained that her character Heather was supposed to join Napoleon for the song and perform a duet. However, once she heard Shannon's voice, she couldn't interrupt. "And [then] he started singing, and I was like, 'I'm not getting up there!'" she told The AV Club. "There was no way because he was—it was so moving." The episode ends with Zoe seeing another vision of Zach from across the pool. Hopefully, this won't be the last time Shannon sings in Nine Perfect Strangers.