'Nine Perfect Strangers': Nicole Kidman Broke Character to Bring Treats to Her Co-Stars
Nicole Kidman plays Masha, the eccentric owner of Tranquillum House in the Hulu series Nine Perfect Strangers. Masha is a mysterious Russian-American woman willing to do anything to push her guests toward wellness. Fans of the series probably know that Kidman took her role as Masha very seriously.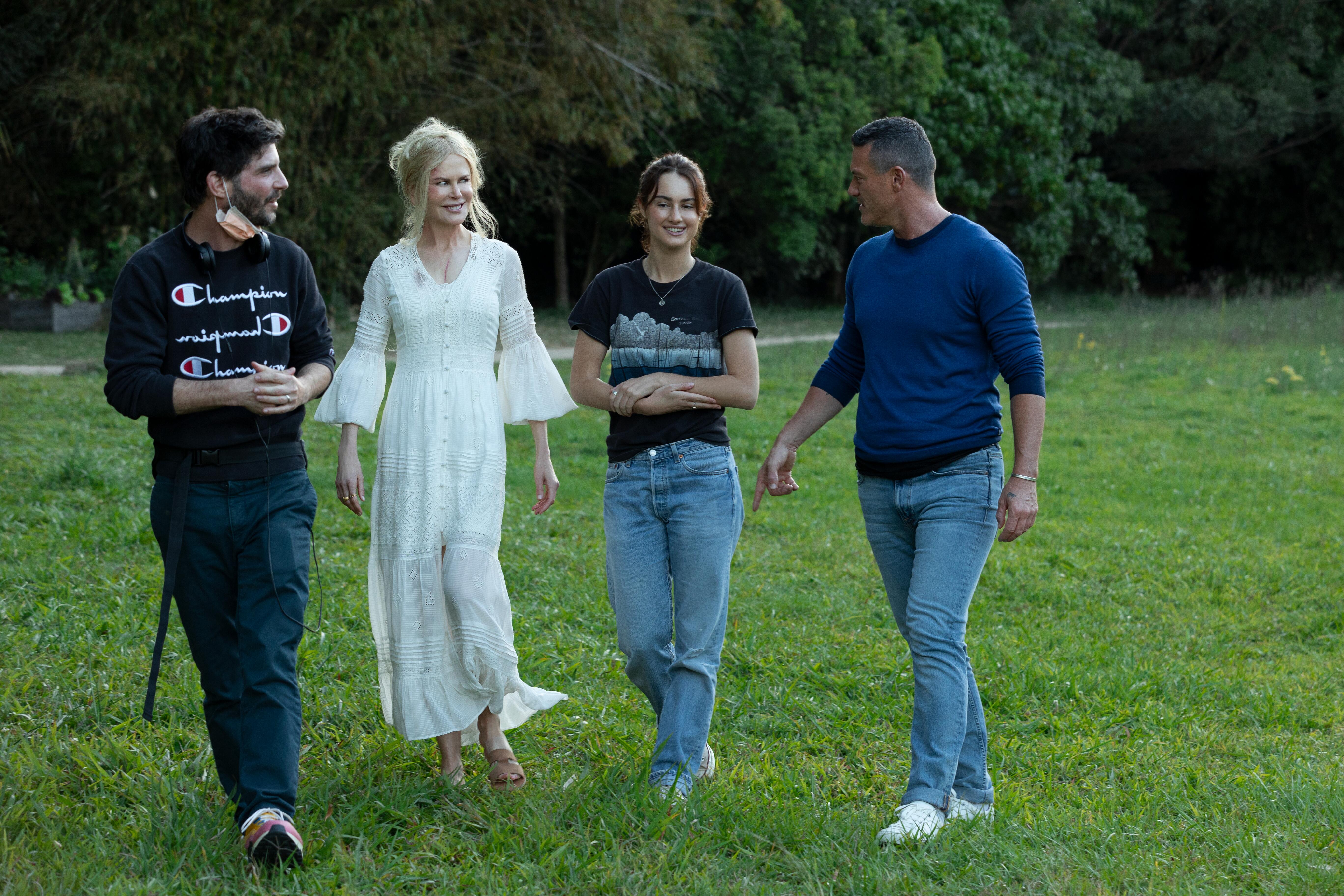 She stayed in character most of the time she was on set and sometimes even practiced her accent at home. However, Kidman's co-stars did see her break character on occasion, usually to bring treats to the set.
Kidman went method for 'Nine Perfect Strangers'
Kidman was very committed to her role as Masha and stayed in character most of the time she was working on the show. "Well it's been exaggerated slightly," Kidman said on The Late Late Show with James Corden. "But I did stay in character on set with everybody." She practiced her Russian-American accent and even refused to respond to her real name on set.
"I'd only respond as Masha," the actor told Deadline during a TCA panel. "I wanted a very calm healing energy to emanate all the time so I remember going over to people and sort of putting my hand on their heart, holding their hand, they would talk to me or use my name Nicole when I would completely ignore them."
Nicole Kidman broke character on occasion
Although Kidman was extremely dedicated to her role, co-star Bobby Cannavale recalls that she did break character on occasion. "She broke when she had cupcakes for everybody," Cannavale told Good Morning America. "She's very generous you know, so she would have cupcakes and she would have treats for us every week, and then she would break at the end of the day.
Luke Evans, who plays Lars Lee, recalled the confusion of communicating with Kidman on set. "It was a few months in before I actually had a conversation with "Nicole" because the character was so well-formed and it came with the look and the image and she moved differently and everything about her was different," he told GMA. Evans recalled thinking "Am I talking to Masha here or am I talking to Nicole?"
All of Kidman's co-stars can attest to the fact that she worked hard to bring her character to life. Still, Kidman's sweet personality shone through. On the rare occasions she broke character, it was to do something nice for her co-stars.
What happened to Masha in the 'Nine Perfect Strangers' finale?
Nine Perfect Strangers has released the final episode of season 1, and the series changed Masha's ending quite a bit from the book. Masha takes large amounts of psychedelic drugs with the Marconi family and is finally able to see her dead daughter. Although the police show up at Tranquillum, it seems that Masha was able to avoid prison time. The final shot of Masha shows her driving a convertible with the hallucination form of her daughter by her side.
RELATED: 'Nine Perfect Strangers': Who Is the Father of Masha's Daughter?