'Nine Perfect Strangers': Regina Hall Talks About the Genre-Spanning Show and Its Themes
Thanks to a stellar cast and outstanding storytelling from Liane Moriarty, Nine Perfect Strangers appeals to audiences of all kinds. Regina Hall plays Carmel in the Hulu series, a soft, charming woman cloaking an anger unlike any other. In an interview with Sirius XM, the actor talks about how the vastly different characters in Nine Perfect Strangers remind audiences about the humanity and compassion we sometimes forget to exhibit as human beings.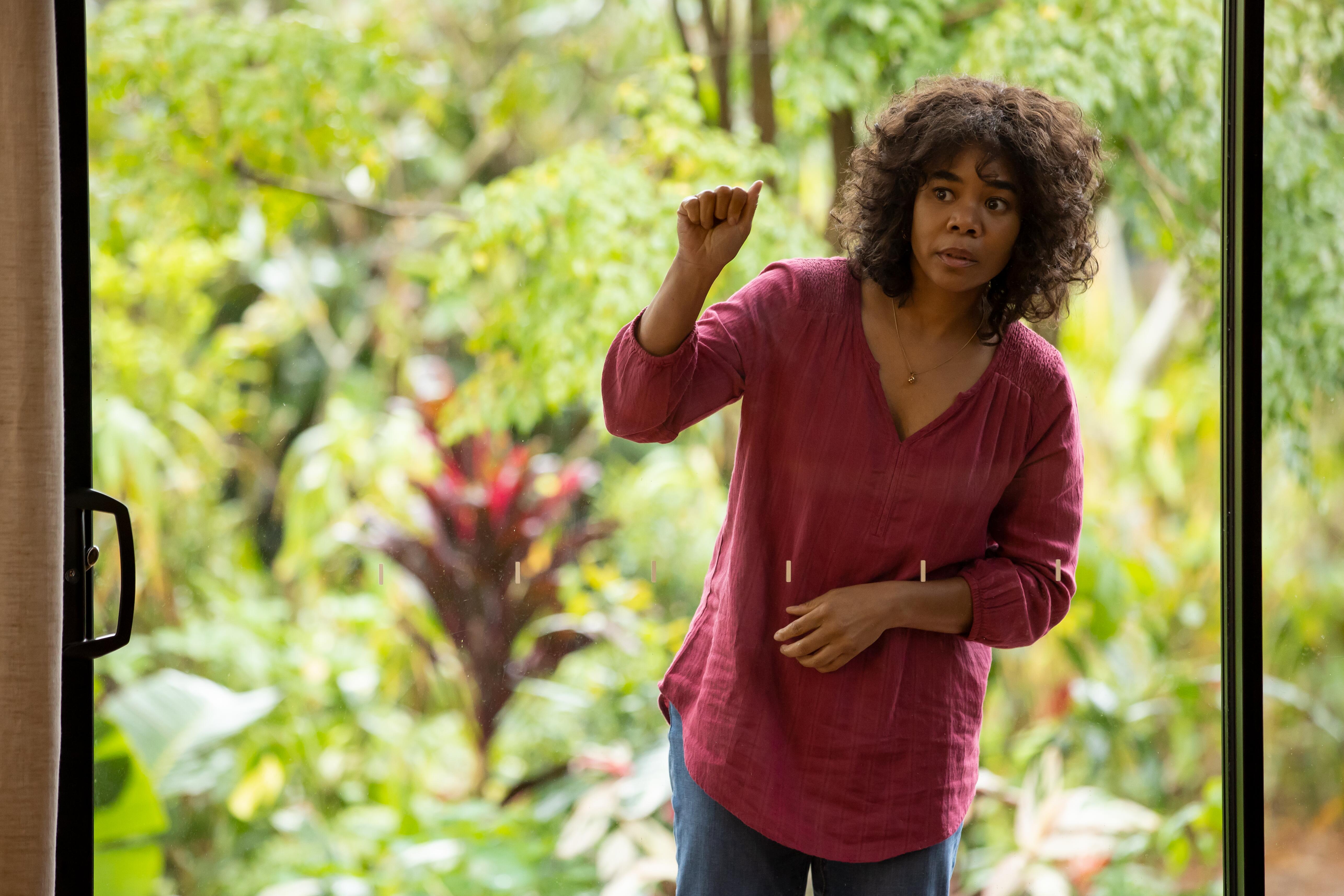 'Nine Perfect Strangers' entangles multiple experiences into one storyline
Each guest visiting Tranquillum House comes with a goal in mind. For example, the Marconis are there to heal from a family tragedy. Meanwhile, Lars (Luke Evans) is there to dig up a good story, and Carmel (Hall) seeks to study another individual with the hopes of emulating them. 
As for Masha (Nicole Kidman), the wellness guru who runs the facility, hand-selects her guests for what they can offer her in return. Each individual's story might be vastly different, but they all work together to tell a cohesive story, kind of like real life.
'Nine Perfect Strangers' cast demonstrates the ways people deal with things
Nine Perfect Strangers examines heavy topics like grief, loss, shame, and anger and how people deal with those emotions. "One person is dealing with addiction," Hall tells Sirius XM, referring to Bobby Cannavale's character Tony. "They handle it with sarcasm and wit."
"Carmel handles her [anger] with niceties and pleasantries, but underneath that, there's something else boiling," she says of her role. "[Each character] deals with [their problem] by trying to push through it as opposed to allowing themselves to move through it, and there's a difference." 
Presenting these emotions and methods for handling them in different ways allows the series to transcend multiple genres. "There is a little bit of comedy, there is a little bit of satire, [and] deep drama," Hall says. Nine Perfect Strangers even dips into horror. "And then Masha — you don't understand her, so that means it's a little scary."
Regina Hall says 'Nine Perfect Strangers' is about compassion
While the Hulu series spans many genres and stories, there's one central theme that unites them all. For Hall, that theme is compassion. 
"It's the compassion to not judge people for wherever they are [in life]," she tells Sirius XM. "The experience that they're having could be incredibly dark [but it] could serve hundreds of thousands of people or it could serve one."
RELATED: 'Nine Perfect Strangers' Director Weighs In On Possibility of Season 2
Hall hopes the series serves viewers by allowing them to feel like "it's OK to not be OK." The "promise of hope" the series can offer viewers lends itself to the overall theme of compassion.
'Nine Perfect Strangers' actor Regina Hall remind us life is more than what's on the surface
During her Sirius XM interview, Hall talks about the friendship sparked between the "nine perfect strangers" in the show. While they all are seemingly different outside with their own sets of problems, their stay at Tranquillum House reminds viewers how important it can be to take a step back occasionally.
"Sometimes, especially with social, media we have a tendency to look at other people and think, 'Oh look, their life is great,'" says Hall. "Then we think that ours isn't, but those are just snapshots." The characters in Nine Perfect Strangers judge each other in this way, too.
Like Samara Weaving's character Jessica is starting to learn, what's published on social media shouldn't be the end all be all. Instead, viewers should take a page from Nine Perfect Strangers and start looking inward to examine life's complexities.
Stream Nine Perfect Strangers on Hulu.