'Nine Perfect Strangers': Samara Weaving Fans Might Recognize Her From These Movies and TV Shows
Nine Perfect Strangers has many people talking about Samara Weaving. The Australian actor might seem recognizable to fans of the Hulu series, but that's because Weaving's acting career is quite substantial. Find out what other movies and TV shows Weaving has been in, plus what movies will feature the actor in the future.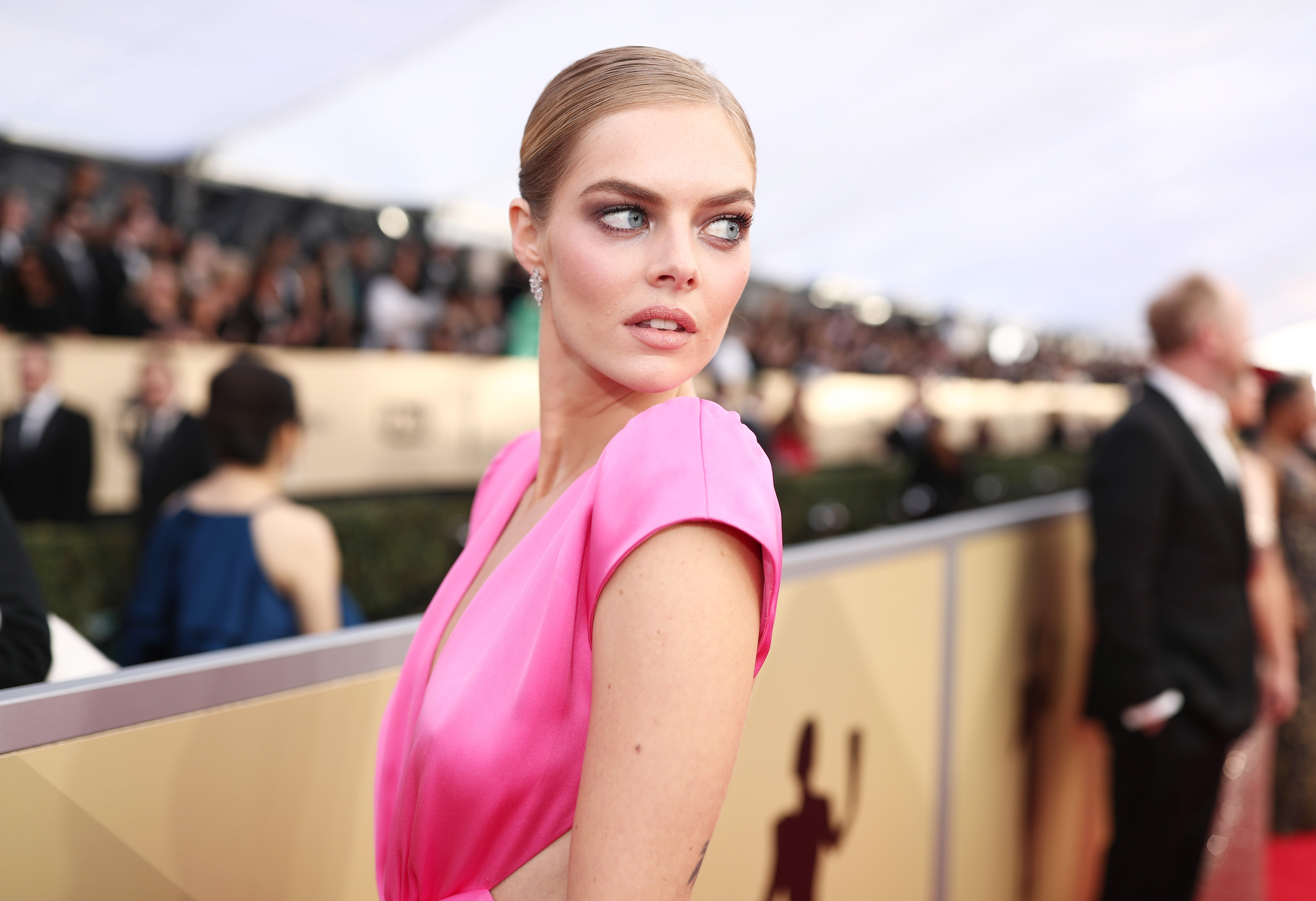 'Nine Perfect Strangers' cast is star-studded
Several other big-name actors join weaving in the Hulu series based on Liane Moriarty's book. Weaving plays Jessica, an Instagram-obsessed woman married to Ben, played by Melvin Gregg. In Nine Perfect Strangers, Ben and Jessica hope Tranquillum House can help heal their relationship.
Among Gregg and Weaving are Nicole Kidman, Melissa McCarthy, Regina Hall, Luke Evans, Michael Shannon, and Bobby Cannavale. New episodes of Nine Perfect Strangers will release on Hulu every Wednesday through Sept. 22. 
'Pirates of the Caribbean' made Samara Weaving want to act 
Weaving explained to Buzzfeed that Disney's 2003 live-action film Pirates of the Caribbean made her want to pursue an acting career. "I remember feeling the sense of freedom in it," she told the outlet of her 12-year-old-self. At the time, Weaving says she was "exported out of this world" and "filled with curiosity."
"I knew I wanted to be a part of whatever just happened to me," she added. "I wanted to know how to get an invitation to that party." After starting acting classes at an early age, Weaving became the drama captain at her high school. And as they say, the rest is history. 
Samara Weaving movies and TV shows
While Weaving is top of mind thanks to Nine Perfect Strangers, she has also starred in several movies and TV shows before playing Jessica Chandler. Her first movie was Mystery Road in 2013, according to her IMDb page. 
Weaving has also starred in movies like Bad Girl, Monster Trucks, Mayhem, Three Billboards Outside Ebbing, Missouri, The Babysitter, Ready or Not, Guns Akimbo, 100% Wolf, Last Moment of Clarity, Bill & Ted Face the Music, The Babysitter: Killer Queen, and Snake Eyes. 
RELATED: Is 'Nine Perfect Strangers' Similar to 'The White Lotus'?
Still, Nine Perfect Strangers fans might recognize Weaving from TV shows like: No Activity, Hollywood, SMILF, Picnic at Hanging Rock, and Ash vs. Evil Dead. 
Samara Weaving auditions for almost every movie role 
Weaving's star is on the rise, likely because of how hard she works at her craft. "I've probably auditioned for every film that exists where there's a woman my age," the 29-year-old explained to Buzzfeed. 
"You could just pick a movie and I've probably auditioned for it," Weaving added. "Like, The Crown and, I think, Black Widow." As for future projects featuring Weaving, fans can expect to see her in the 2022 release The Valet. She will also star in Babylon, which is currently filming.
Chevalier, which is in pre-production, will also feature Weaving. Plus, she will star in more recently announced projects, including Liz and Down the Rabbit Hole.
Samara Weaving is also a former soap opera star
One of Weaving's first acting gigs was on the Australian soap opera Out of the Blue. The series follows a group of 30-somethings who get involved in a murder mystery after returning home for a school reunion. Weaving played Kirsten Mulroney for 50 episodes in 2008.
Stream Nine Perfect Strangers on Hulu now.